soarin', flyin'
Phil Mickelson offers LIV spot to former Masters champ after seeing him fly Spirit Airlines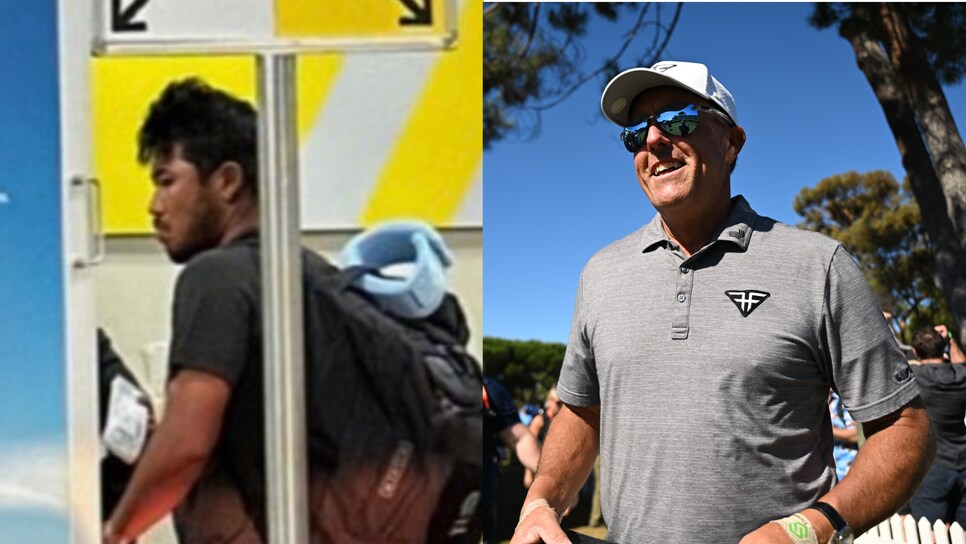 With all that said, despite a T-16 showing at the Memorial and a green jacket in his closet, Hideki Matsuyama still opted to fly the suspect airline. Phil Mickelson, in the midst of a Twitter resurgence for the ages, of course had something to say.
The recent Masters champ is doing just fine money-wise. He's coming off a $275,500 payday at Muirfield Village, but that Phil jab probably stings just a little bit. We know Matsuyama's stance on the Saudi-backed league—supposedly turning down $300-400 million—and yet … Spirit Airlines makes rational people do insane things.
After a social-media lull, Mickelson is getting into tweeting shape with the U.S. Open only a few weeks away. It's this type of offhand dagger that made him one of the best to ever do it. For Spirit Airlines, all news is good news but hopefully Matsuyama got a free water for his free advertising. We wouldn't bet on it though.