The Loop
Phil Mickelson: 'My putting is beyond pathetic'
LA JOLLA, Calif. -- The sun, in fact, does come out post-Tiger, even it was partly obscured on Friday by the pall that Phil Mickelson cast over the proceedings.
On a beautiful sunny day on the California coast here, Mickelson followed Woods' early exit from the Farmers Insurance Open with his own. Mickelson missed the cut for the second straight week.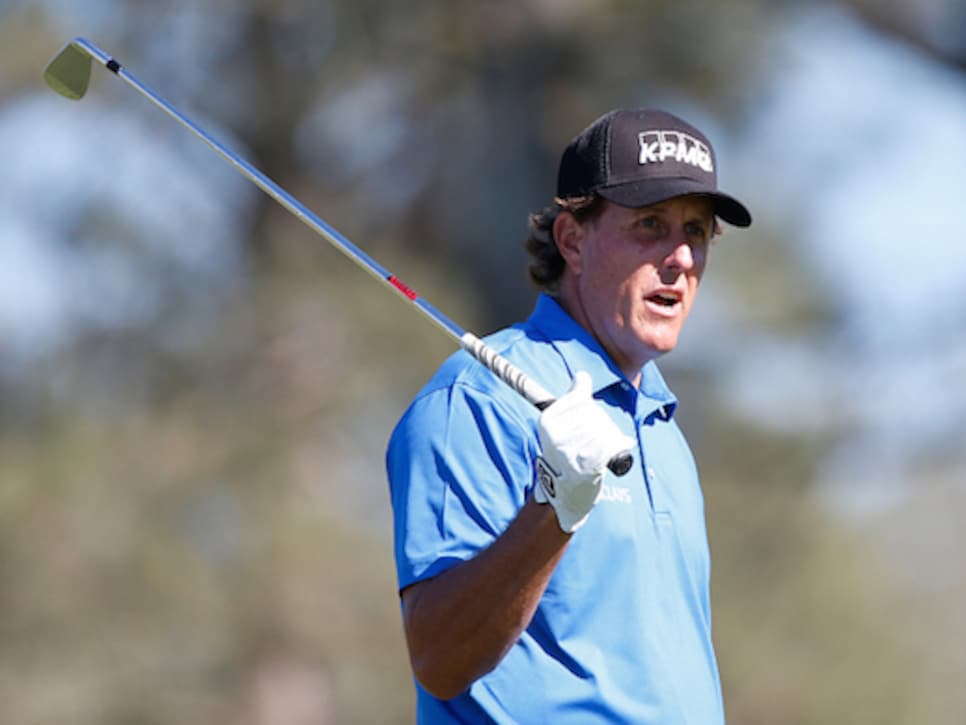 It isn't exactly post-apocalyptic with Mickelson and Woods gone. They will return, of course. Won't they? Say this, it's not as hard these days to imagine a PGA Tour with neither a factor.
Unlike Woods, Mickelson's issue here was not an inability to activate his glutes, but was instead his inability to activate his putter.
"My putting is beyond pathetic," he said after missing the cut by three strokes in his hometown on Torrey Pines courses on which his experience dates to childhood. "And if I can't get back to the levels of 2013, I'm not sure what I'm going to do."
The putter alone has diminished the optimism he brought into the season.
"It's very frustrating for me right now," he said. "I felt really ready to start the year and these first few weeks have been very poor. I feel like I'm hitting the ball tee to green really well.
"Putting's never really been a problem for me. Although I've had hot and cold stretches, it's never been something I worried about. But last week and this, it's been not good."
There is no quick fix, he said, and not simply because he's off for a couple of weeks to spend time with his family. "It will take not only fundamental change, but it will take some good low rounds and some hot putting streaks to get confidence back."