Phil Mickelson might be Arizona State's new interim assistant golf coach, but don't expect to see him driving the van
Apparently Phil Mickelson is taking the research part of his participation on the PGA of America's U.S. Ryder Cup Task Force pretty seriously. How else do you explain the five-time major champion, who became rather vocal about the dynamics of overseeing a golf team after the Americans' loss at Gleneagles in September, accepting the job as an interim assistant coach for the Arizona State men's golf team?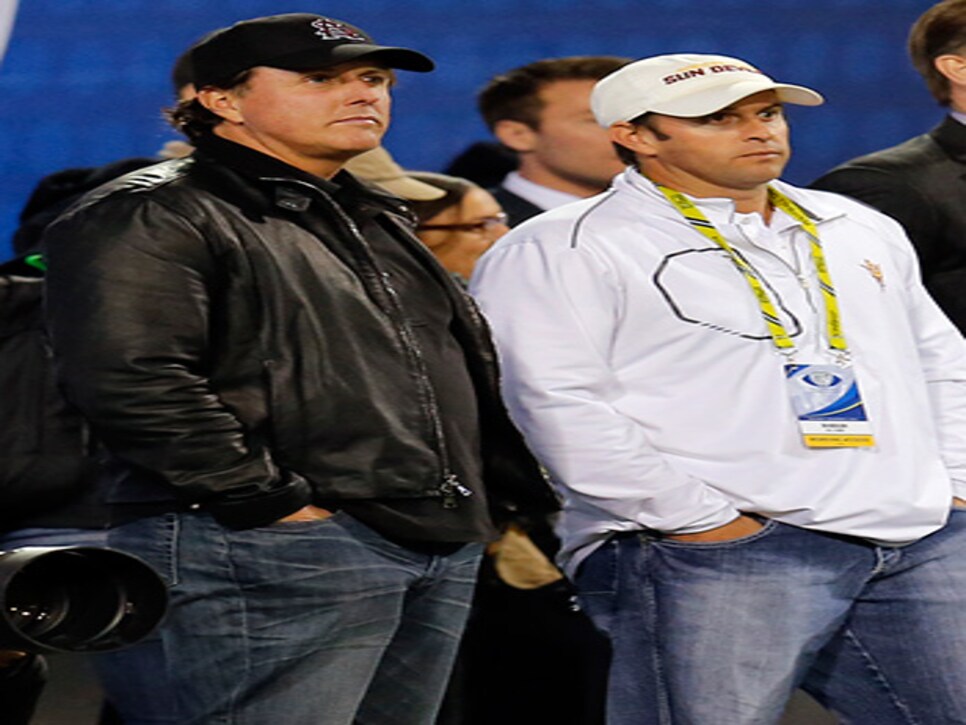 If you care to connect these dots, you can see why Phil's hiring seems particularly inspired. NCAA rules restrict how Lefty could interact with the team and with potential future Sun Devils as merely an alumnus of the program. But as part of the coaching staff, he can be involved with the team on a daily basis, not to mention be part of the recruiting process for the team.
(Did we mention the first day that college teams can officially sign high school seniors to national letters of intent is Wednesday?)