The Loop
Phil Mickelson is talking about Oakmont again, calls it "hardest golf course" ever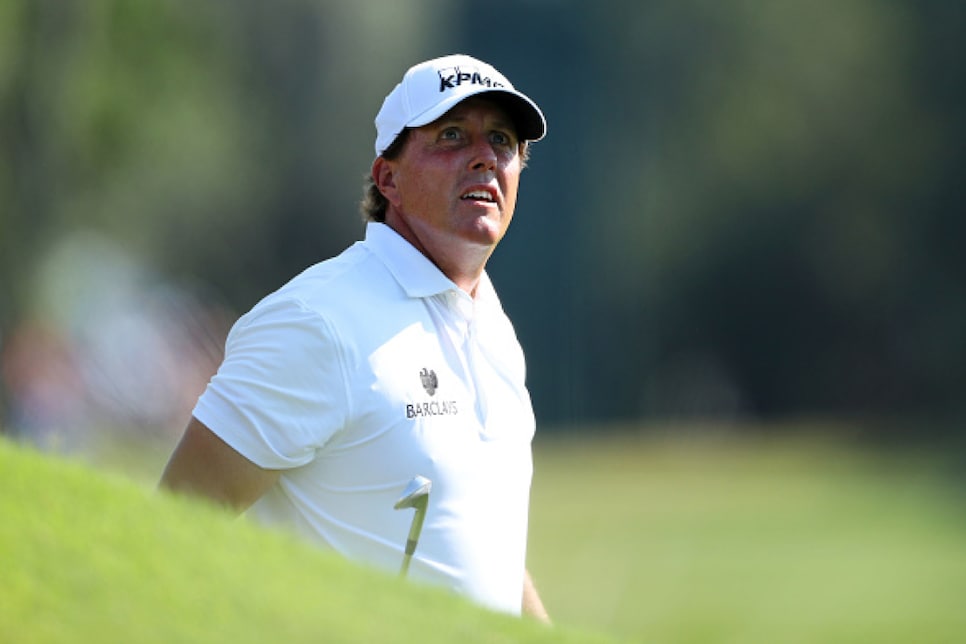 Phil Mickelson's close calls at the U.S. Open have been well documented, but none have ever come at Oakmont. In fact, Mickelson has never even come close to having a close call at the Pittsburgh-area course. And at his Wednesday press conference ahead of the FedEx St. Jude Classic, the five-time major champ gave his latest assessment of the track.
"I've played Oakmont the last two days, and I really think it is the hardest golf course we've ever played," said Mickelson, who has a record six runner-ups at the U.S. Open.
And maybe it is. After all, the winning score was five over the last time the U.S. Open was held there in 2007. And last month, Jordan Spieth, who didn't even play in that event, called it "potentially the hardest test in golf."
But if you feel like you've heard Mickelson get all dramatic about Oakmont before, you'd also be right. During a similar scouting mission before the 2007 tournament, Mickelson hurt his left wrist hitting out of the course's thick rough. He then missed the cut wearing a wrap around his wrist and said this: "With the liquid fertilizer and this new machine that makes the grass suck straight up, it is absolutely dangerous."
Other than that missed cut in 2007, Mickelson's only other appearance at Oakmont came at the 1994 U.S. Open when he finished T-47. So as much as he'll be a sentimental favorite next week to finally win the tournament that's always eluded him, perhaps, this just isn't Phil's place.
However, on Wednesday, Mickelson went on to say Oakmont is "a very fair test, even though it's hard." And there was no mention of his wrist. So that's a positive.