The Loop
Phil Mickelson is shaking off the rust in Abu Dhabi after a third round 63
ABU DHABI, Unites Arab Emirates--Immediately after his second round 70, two under par, here at the HSBC Abu Dhabi Championship, Phil Mickelson was not talking like a possible winner of the title.
"Rusty," was one of the adjectives he used to describe his game. "Not sharp" was another phrase to pass his lips. And his admission that "I haven't played for eight weeks," seemed to confirm an air of resignation about the British Open champion.
Well, think again. One day later, the same Mickelson was standing in the same spot and all but purring with pleasure following a ten-birdie, one-bogey round of 63 that took him to ten under par for the tournament and -- much later -- within two shots of the 54-hole lead held by Scotsman Craig Lee.
"I hit a lot of good shots and putted really well to make that many birdies," said the 43-year old Californian. "I did make a few lazy swings -- I got a little tired over the last four or five holes -- but it felt good to play so well."
Within all that good stuff, there was still time for some typically erratic and adventurous play. And never was that more true than at the 18th hole. Appropriately enough in the company of Seve (Benson, not Ballesteros), Mickelson drove into sand on the 562-yard par-5, then chose to go for the distant green.
"That was not a smart decision," he admitted later. "But I don't know, that's just what I do."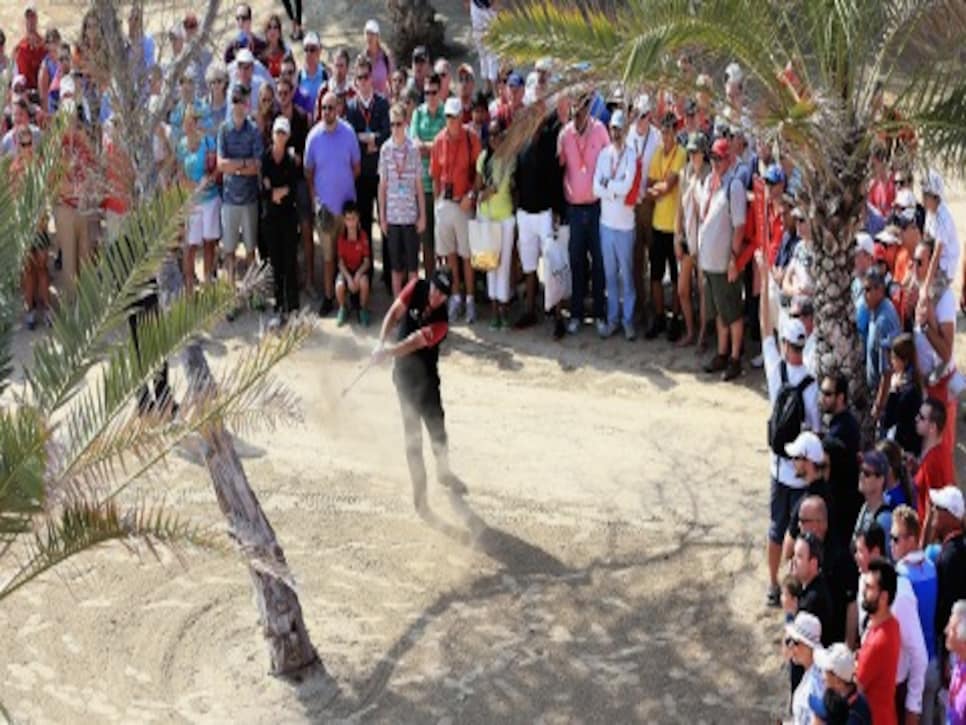 "It was a very difficult spot," he admitted. "But I was fortunate that the lie was 'tight' enough where I could take a wedge and kind of trap the shot and keep it low under the branches. I had plenty of green to work with too. And I got the ball on the green, to about 50-feet. Not that close, but close enough that I had a chance to make it."
He did just that, of course.
"It was a really good putt to finish," he said, that familiar smile firmly in place. "It felt terrific to see that ball go in.
"I've improved each day. And I've felt better about my game each day. But the best thing is to be in contention in my first week out. I look forward to feeling nervous on the first tee and having an opportunity to win a tournament this early in the year."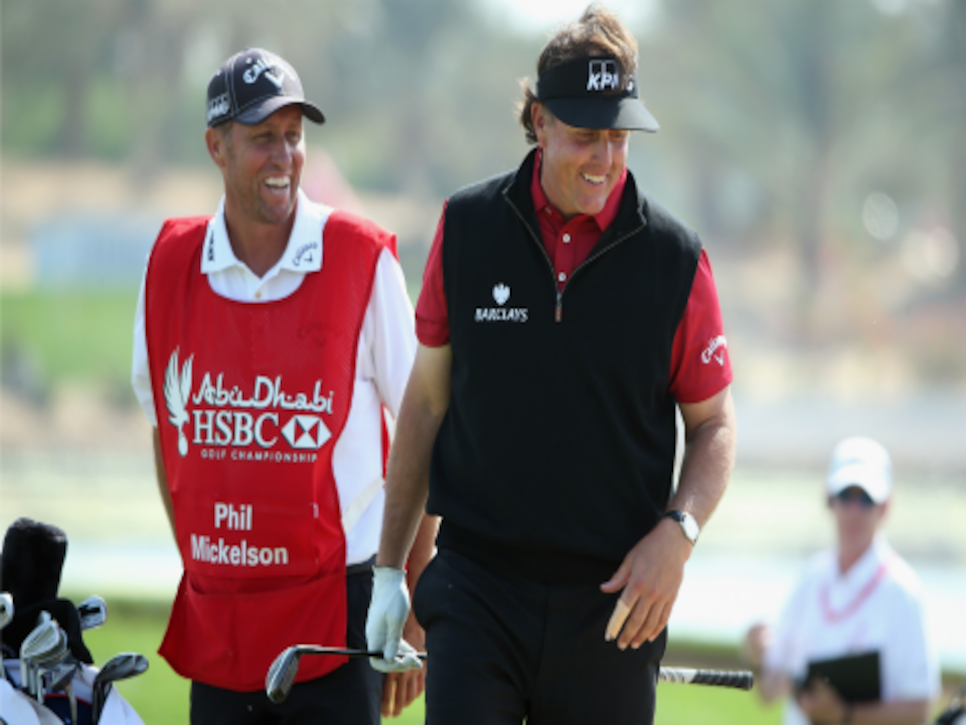 In that final round, it looked for a while as if Mickelson would have two men in front of him, the aforementioned Lee, whose biggest win as a professional is the 2009 Northern Open in his native Scotland, and one Rory McIlroy, twice a major champion.
This was a good day for Phil Mickelson.