The Loop
Phil Mickelson is putting in lots of time in the gym this offseason
Phil Mickelson has been ambitious this offseason in the gym and in his new role as Arizona State interim assistant golf coach. Stepping up his workout regimen, Mickelson has been meeting performance coach Sean Cochran at 5:45 a.m., four days a week, and the results are noticeable in his physique and his ball/clubhead speeds.
"He looks more athletic. He's standing taller, carrying himself better," Cochran said. "If I was a betting man, I'd say he'll come out hot in 2015."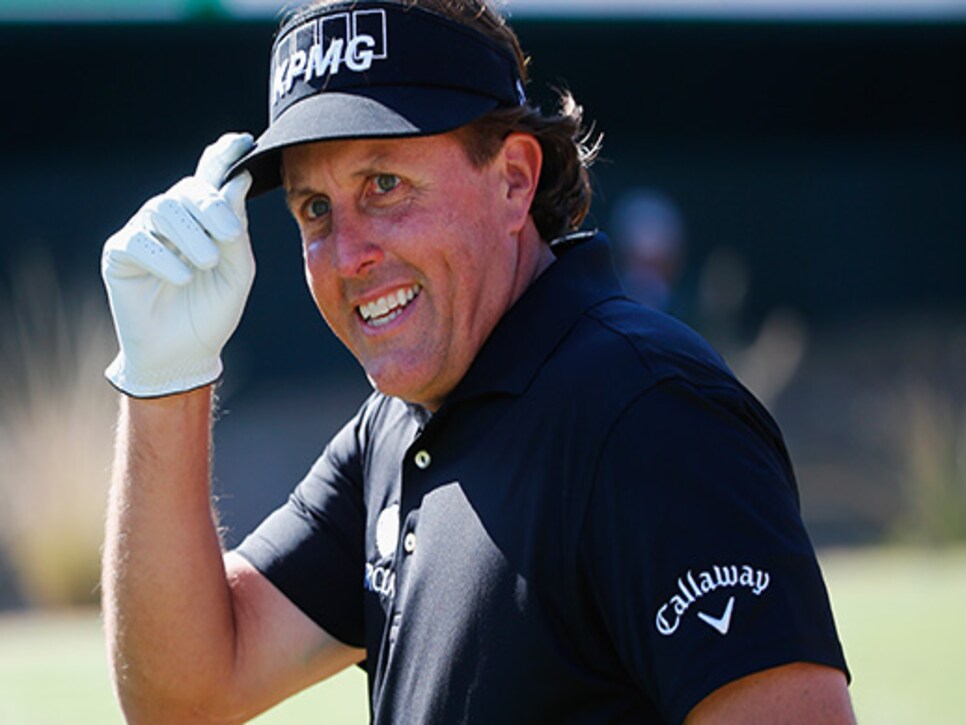 As for the coaching gig, Mickelson has stepped in to help his brother, Tim, ASU's head coach. When the job came open in September, Tim went to ASU's compliance department to make sure there were no violations hiring this prominent alumnus.
Unlike his training methods, this will be light lifting for "Coach Phil."
"Guys on the team can call him for advice, and he can call them," Tim said.