The Loop
Phil Mickelson has local knowledge on his side at Baltusrol Golf Club
Stories of interest you might have missed…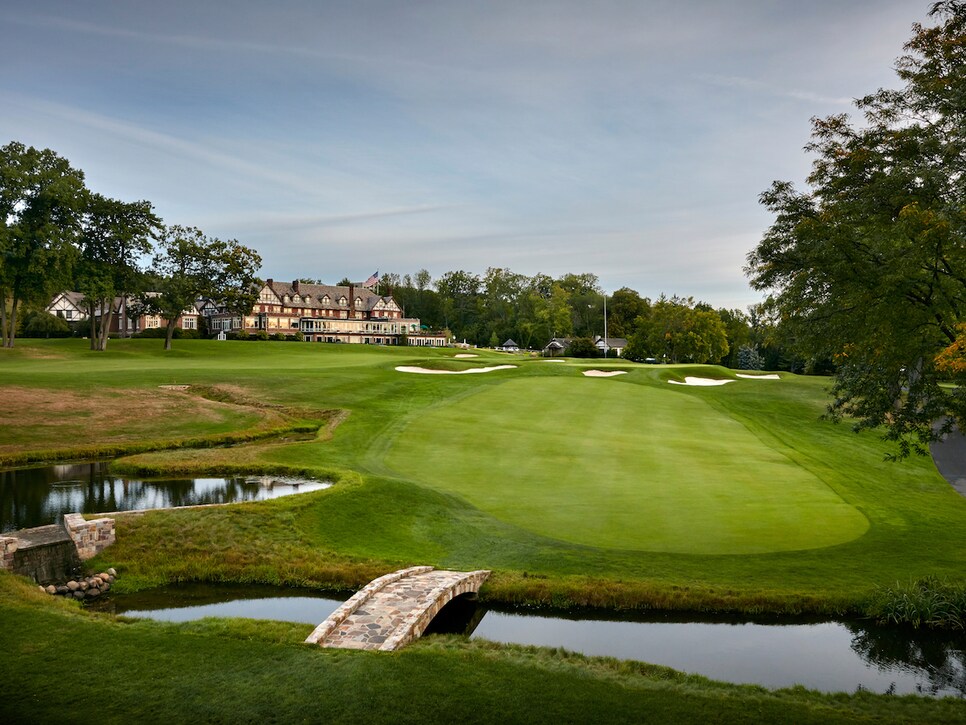 Does Phil Mickelson have an advantage on the field in this PGA Championship? If local knowledge counts he does. Mickelson and caddie Jim Mackay have had a long and close friendship with Doug Steffen, the long-time professional at Baltusrol Golf Club.
"On Saturday, just six days after nearly winning the British Open, Mickelson was at Baltusrol getting in some early work," Andy Vasquez of the Bergen (N.J.) Record writes. "Steffen was by his side. Mickelson didn't need to relearn the golf course — Baltusrol is largely the same venue it was 11 years ago — but Steffen advised him on some of the subtle alterations.
"'He's got a good memory,' Steffen said of Mickelson. 'He kind of remembers everything that happened in '05. There's a couple little changes to the golf course; we added some bunkering and new tees — stuff like that — [and] green expansions.'"
Baltusrol had the first island green
"The 10th hole was a 330-yard par 4. After a downhill tee shot over a pond, golfers were faced with an approach to a large oval green — 150 feet in diameter, which the club boasted was the biggest in the United States — surrounded by a shallow moat like a snug belt around an ample waist. [Baltusrol professional George] Low was a native of Scotland, and it was as if the Swilcan Burn on the first hole of the Old Course at St. Andrews encircled the entire green rather than merely guarding the front."
The 16th green of the Lower Course, site of the PGA Championship this week, was where the island green was situated.
Olympic snub by men creating a battle of the sexes
The decision of 20 male golfers to forgo the Olympics "has opened a rift between the two sides of the game which could become unbreachable if the International Olympic Committee reaches the verdict that if the world's leading quartet are not that interested, then neither is the Olympics," James Corrigan of the Telegraph writes.
Its headline: "Superstars in long trousers threaten the Olympics and golf's unfairer sex."