SUMMIT, N.J. -- It's a Tuesday night less than two miles from Baltusrol Golf Club, and there's a table for four reserved near a side window at Joe's Pizzeria & Vittoria. At another table, an older woman and her husband excitedly tell their waiter they stopped in because they heard Phil Mickelson ate here every night 11 years ago, the last time the PGA Championship was in town.
The four-time major winner and 2005 PGA champ won't be in on this evening, though. He's at the tournament's annual Champions Dinner, hosted this year by Jason Day.
But some traditions don't change. Mickelson has already been into the little Italian joint this week and will be back.
He'll also play offsite again on Wednesday before the first round. In 2005, it was at Pine Valley. This year, it will be at Liberty National.
Mickelson, whose picture with the owners, including a signed pin flag, hangs in the takeout section of the pizzeria, has been back to the area plenty in the years since. He befriended Baltusrol head pro Doug Steffen in his first laps around the A.W. Tillinghast classic, and the two have remained close. There's also the Mickelson ExxonMobil Teachers Academy in nearby Jersey City, which has been there just as long as Mickelson's name has been on the Wanamaker Trophy.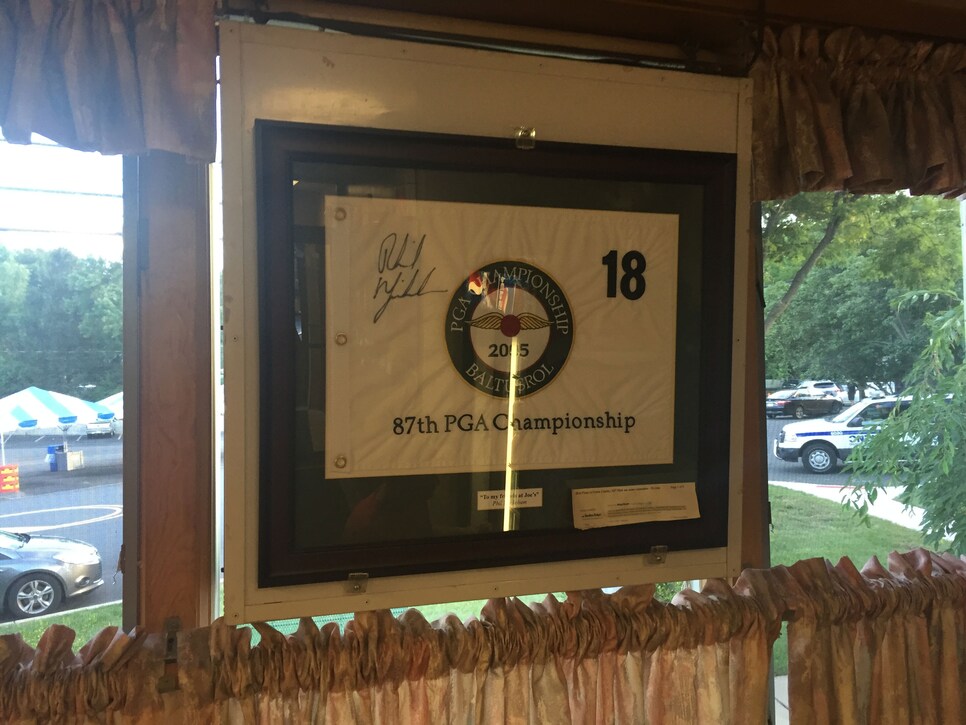 "A lot of history has taken place here, and for me to be a part of it means a lot," Mickelson says of Baltusrol. "I've had a lot of relationships over the last 11 years kind of form and develop here in the area. None more important than Doug Steffen, the head pro here, who after 20 years here at the club, is going to be retiring at the end of the year. He and his wife, Gina, have become very good friends over the years, and it all stemmed from our time at Baltusrol back in 2005.
"And then we've got Little Joe's Pizzeria over there. It's a great place to eat."
Just over a decade ago, Mickelson was a spry 35-year-old who went on to win his second career major at Baltusrol, getting up-and-down from the rough on the 72nd hole with a fantastic flop to secure a one-shot win over Steve Elkington and Thomas Bjorn.
Now 46 and three years removed from his last victory anywhere, Mickelson finds himself rejuvenated again and with good reason.
Two weeks ago he shot arguably the best round of his career, a bogey-free 65 in an epic duel with Henrik Stenson on Sunday of the Open Championship. Mickelson didn't win at Royal Troon, which was admittedly bittersweet, but the performance has Lefty excited again. It helps, too, that he hasn't had much downtime to think about the negative side of it.
"I look back, and I have kind of mixed emotions of that, because there is a disappointment factor of having not won," he said. "But I'm also starting to play good golf again. I'm having a lot more fun on the course.
"I'm able to play the game a lot more stress-free. I had two bogey-free rounds in a major. That's really good for me. A lot of guys, I get that they have done it, but for me, that's pretty good."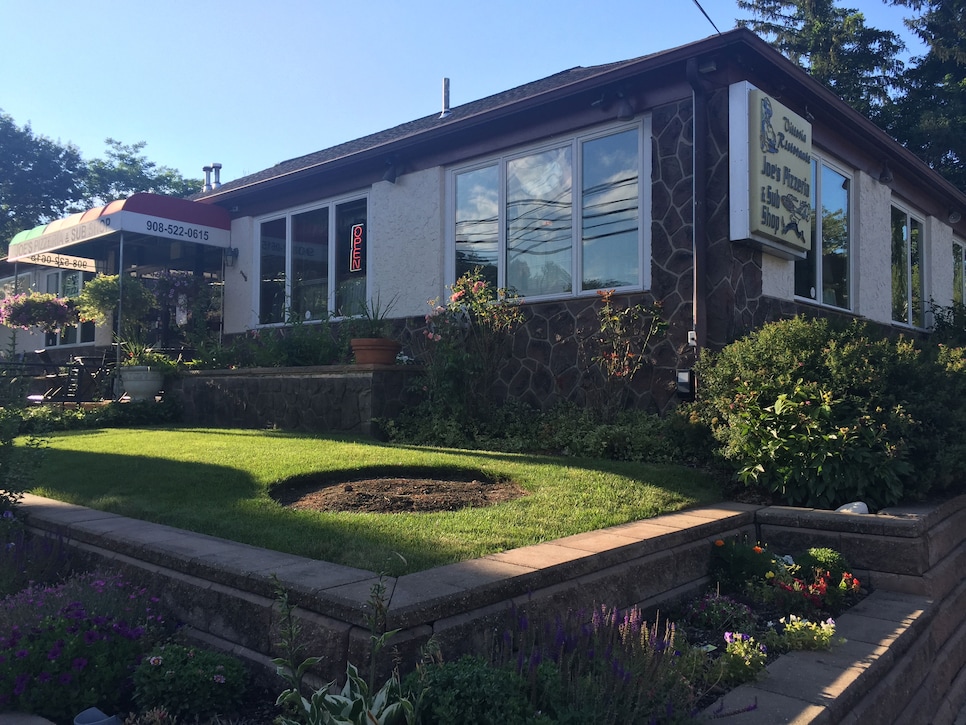 The pizza at Little Joe's isn't half bad, either. Mickelson will be back at some point this week. He's hoping sometime after Sunday night, when he can add another flag to its walls.