Equipment rewind
Revisiting Phil Mickelson's disastrous equipment change prior to the 2004 Ryder Cup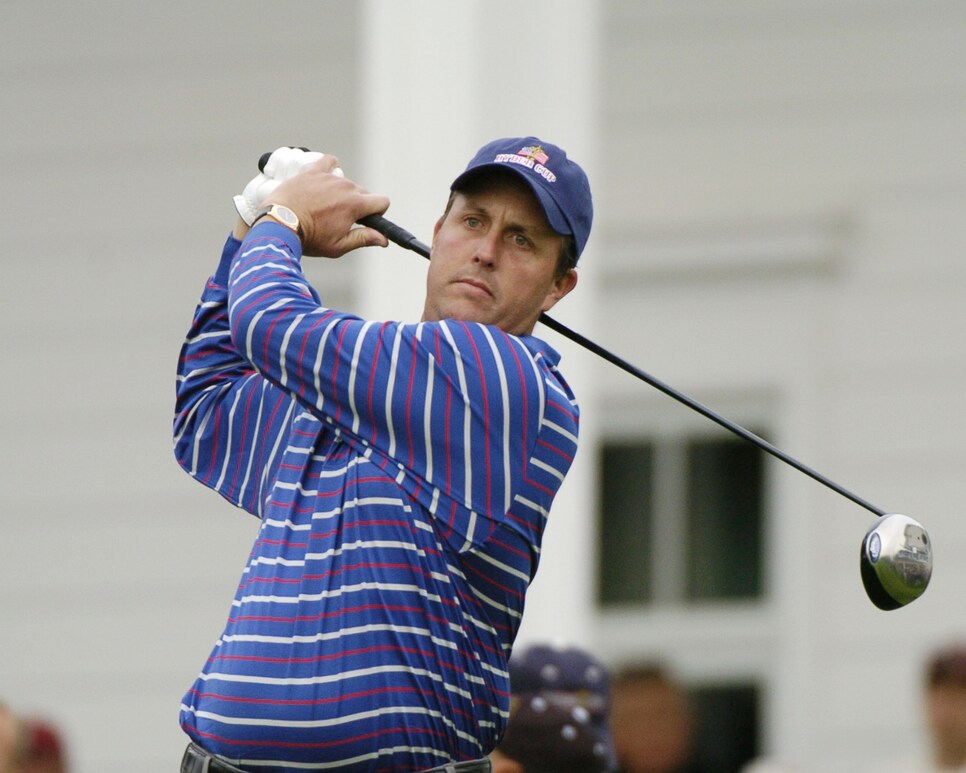 Perhaps one of the most curious equipment switches right before a Ryder Cup occurred in 2004 when nine days before the matches at Oakland Hills C.C., Phil Mickelson left Titleist for Callaway.
Although the split wasn't unexpected (Titleist had a history of not digging deep for star players and had let players such as Tiger Woods and David Duval walk), the timing was eye-raising with Mickelson nearing the end of his best season, having won his first major at that year's Masters. He reportedly wanted to renegotiate his contract and when Titleist refused, they agreed to part ways.
Lefty did get a tournament in at the Canadian Open with a prototype Callaway Fusion driver, Big Bertha 3- and 4-wood and prototype HX Tour ball prior to Oakland Hills but the early returns were less than encouraging. Mickelson finished T-57, with a performance that included a 75 and a 79. He hit just 31 of 56 fairways—55.4 percent—and averaged 292 yards off the tee compared to his season averages to date of 63.74 percent fairways hit and 295 yards off the tee.
Still, in true Mickelson fashion, he felt confident about the switch going into the matches. Peppered with questions about the timing of the switch during his pre-event presser, Mickelson held firm.
"I felt that it was in my best interests and the best interests of the team that I do this now," Mickelson said. "The biggest concern, I thought, would have been the ball. But I am so excited about this ball. There's no change from the most critical area, from 150 in, as far as the softness and performance, only it goes longer for me. I'm excited about it. So, for me to play my best, I need to be excited about what I have; I am, and I think that that will ultimately be best for the team if I can win points."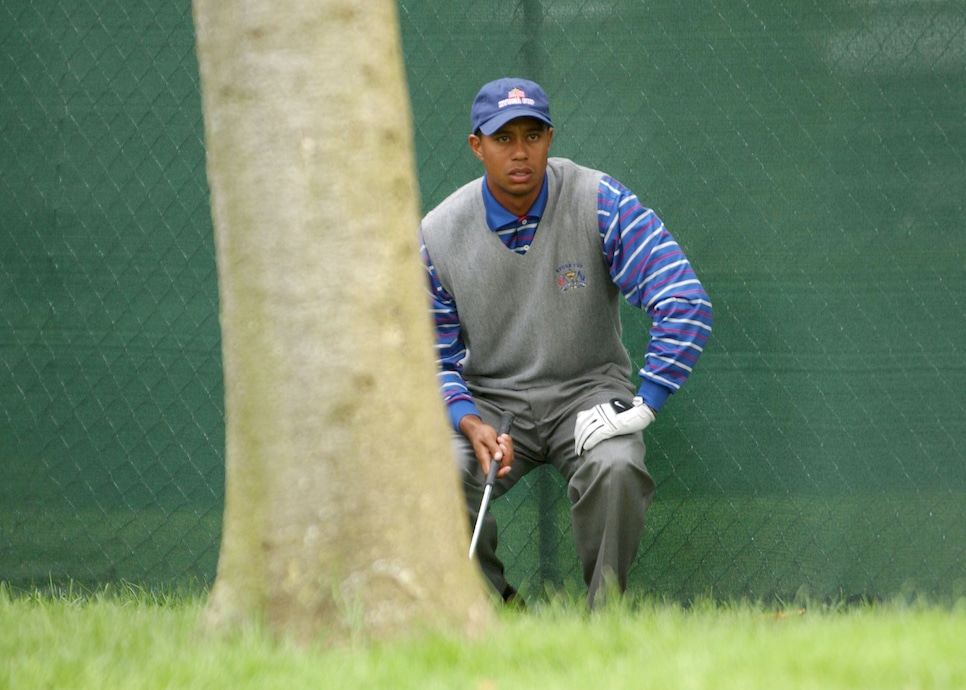 That proved to be problematical right from jump. Paired with Tiger Woods in the first match on the first day, the pair fell 2 and 1 to Colin Montgomerie and Padraig Harrington. Captain Hal Sutton ran the pair back out again in the afternoon alternate-shot format against Lee Westwood and Darren Clarke. Despite wayward tee shots from Mickelson at the sixth, eighth, 12th and 14th holes, the match was all square going to 18. Mickelson hit a 3-wood tee shot some 50 yards left that wound up against a boundary fence, leaving Woods with no shot and a "Are you effing kidding me?" look on his face, the Europeans with another point and Mickelson with plenty of questions about the timing of the switch, which eventually got to him. When asked if he was trying too hard, Mickelson tersely replied. "That should be enough."
Captain Hal Sutton, however, filled the void. Asked about the equipment switch, Sutton, clearly frustrated by the distraction and results, replied, "We'll all be left scratching our heads on that. We'll all want answers to that. But the most important person that's going to have to wonder about that is going to be Phil Mickelson. It's not going to cause us any grief in the morning because he's going to be cheering instead of playing."
Mickelson did rebound for a solid win in the afternoon on Day 2 when paired with David Toms but fell to Sergio Garcia in the Sunday singles 3 and 2, leaving him with a 1-3 mark, his worst Ryder Cup performance to date while the U.S. squad endured a 18.5 to 9.5 drubbing at the hands of the Europeans.
Mickelson, however, remained steadfast he made the right call. After his lone win on Saturday, he said, "What I can't live with is going with somebody else's opinion and having it be wrong. I know that I made the right decision. Nobody else believes it but I can live with that. If I went the other way and played with something that everybody else thought was right, but I didn't, that I can't live with. So, it was a mistake I can live with. But it wasn't a mistake."