The Loop
Phil Mickelson continues in role as ultimate pitchman, makes surprise visit at Callaway sales meeting
Few men are better equipped to be a company spokesman than Phil Mickelson, if only based on his history of gushing about the clubs in his bag. Remember Phil extolling the virtues of his new Callaway Big Bertha Alpha driver at the beginning of 2014? It was like off a script.
"It's just mind-boggling the way it's made a difference in my game and it allows me to swing like it's a 7-iron or a 5-iron, and my irons are the strength of my game," Mickelson said in a press conference prior to the Farmers Insurance Invitational last January. "Now that I'm able to make the same swing with both driver and irons . . .  I'm going to be able to be a much more aggressive player."
Fast forward to this week, when Callaway was having its National Sales Meeting, and Mickelson continued in the role of ideal company man. According to Callaway, the five-time major champion asked to speak to the company's sales representatives in San Diego because he was so enthusiastic about the upcoming Callaway product line.
Here's a Vine of him first showing up in the meeting:
Who's the best person to tell a story about Phil? Well, Phil, of course. Surprise visitor at our Sales Summit! https://t.co/YmPVGLeHgU
And here's Phil on stage with Callaway Senior VP of Marketing Harry Arnett.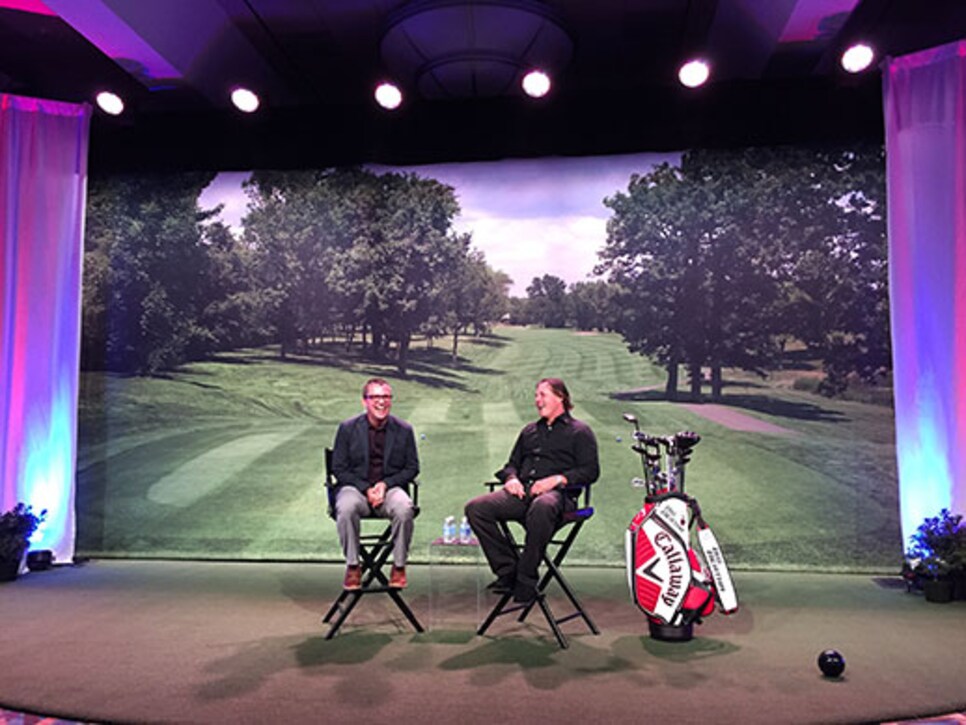 No truth to the rumor Mickelson also whipped up a batch of his world famous macaroni salad for the company picnic.