News
Phil Mickelson calls a two-stroke penalty on himself for improving line of play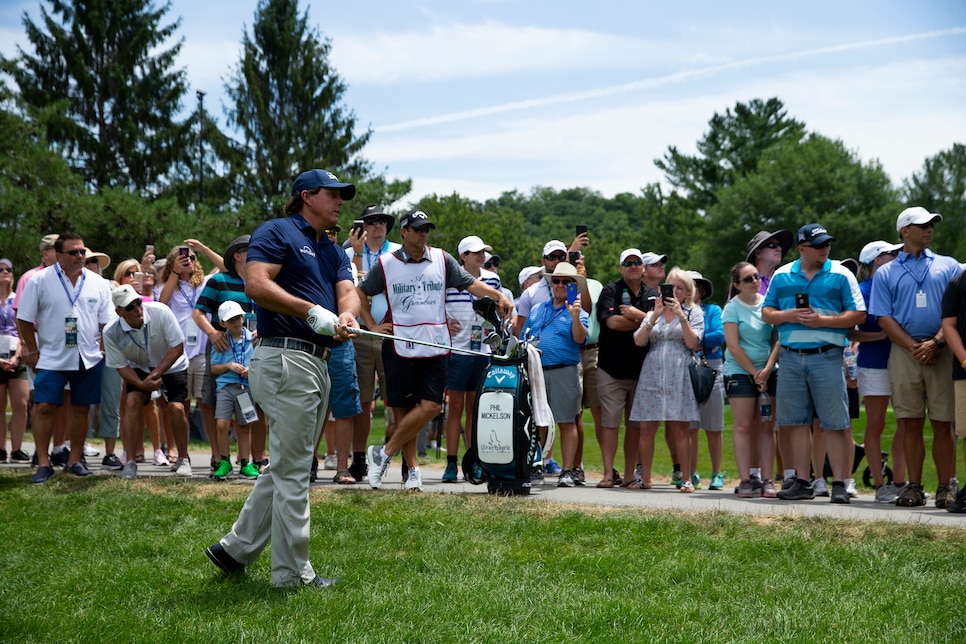 Phil Mickelson's brush with the rule book got him in hot water at Shinnecock Hills. Unlike his actions at the U.S. Open, however, Mickelson's latest snafu was self-enforced.
On Sunday at the Greenbrier, Mickelson called a two-stroke penalty on himself for violating Rule 13-2, for improving his line of play. The 48-year-old tapped down fescue in front of the seventh hole tee box, which is not allowed.
Mickelson, who started nine shots back of the leaders at five under for the tournament, finished with a double-bogey on the hole. Mickelson turned in a four-over 74, dropping him 27 spots for a T-65 finish.
"I just had a few bonehead moves today," Mickelson said after his round. "I wasn't really having my best day focus-wise."
The incident comes three weeks after Mickelson hit a moving ball during the third round of the U.S. Open. Although Mickelson was initially unapologetic for the move, he later said he was embarrassed for how the situation played out.
Following the Greenbrier, Mickelson will head to Gullane for the Scottish Open before vying for his sixth major victory at the 2018 Open Championship at Carnoustie.