The Second Driver: Callaway's new 3-wood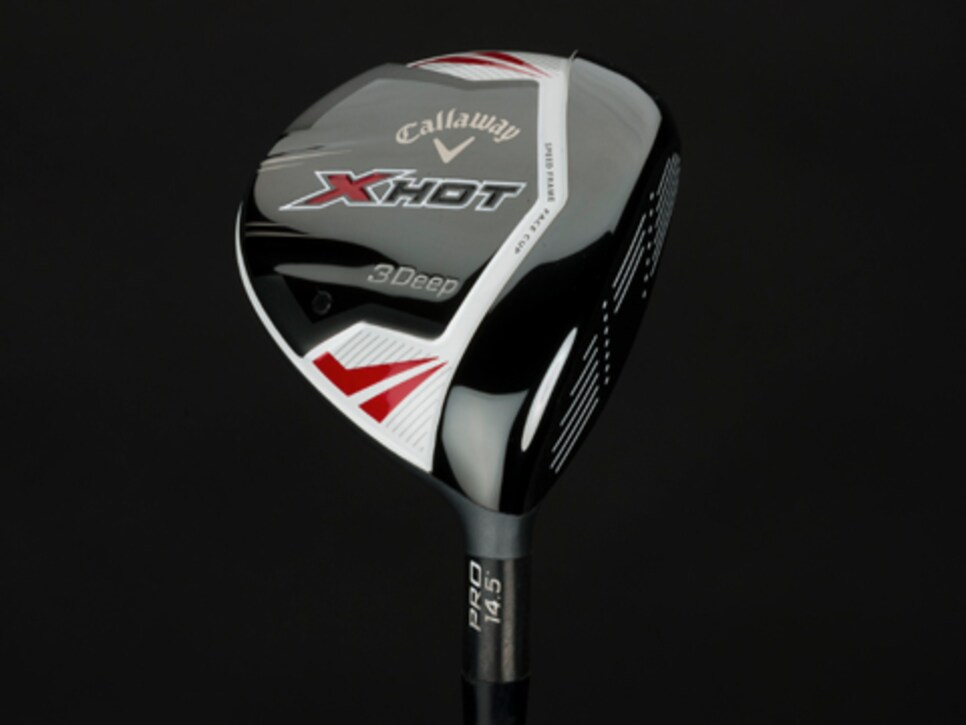 Tee it up: The X Hot 3Deep clubface is 10-percent taller than the X Hot.
If 60 is the new 40, then 3-wood is the new driver. Or at least it's the second driver. That's one reason Callaway released the X Hot 3Deep fairway wood -- a supersize version of its X Hot line -- to its tour staff. The impetus was Callaway staff player Phil Mickelson's desire for a fairway wood that is long enough to use as a second driver but playable off the ground. The face on the X Hot 3Deep is 10-percent taller than the X Hot, so the center of gravity is slightly higher and more in line with the impact area on tee shots, leading to more ball speed. Look for Mickelson to have the club in his bag this week and at the Masters.