The Loop
Phil finds a new driver . . . again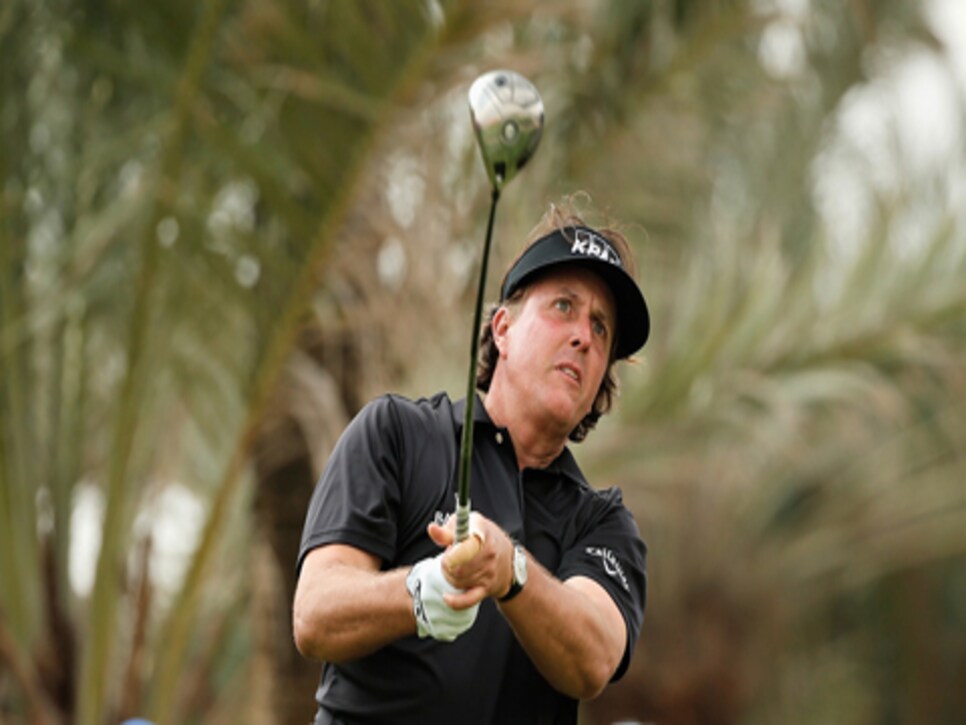 Photo: Scott Halleran/Getty Images
Talking about his new Callaway Big Bertha Alpha driver prior to the Abu Dhabi HSBC Championship, Phil Mickelson said: "As I look back on 2013, I played some of my best golf and had some huge breakthroughs. But I did most of it without a driver. This year, we have the best driver I've ever hit that lowers my spin rate. It's a whole different weapon in my arsenal now. ... [In the past] I always had to have a different swing with my driver to accommodate the fact that I had no loft."
Of course Mickelson has been down the "best driver I've ever hit" path before, and the problem areas the five- time major champion identifies are not new. Mickelson went with the dual-driver strategy in 2006 (and won the BellSouth Classic and Masters in back-to-back weeks) because it allowed him to change ball flight without altering his swing. Finding the right amount of spin and having the ability to square up the face at impact have been ongoing issues.
So Mickelson has a new driver that supposedly can counter much of what ails him off the tee -- concerns that last October Mickelson said were partially borne out of driver technology "going down one path that has been great for the average player, but terrible for me."
As driver head sizes got larger, the weight moved farther back in the club and the moment of inertia (MOI) increased. MOI helps keep the head stable through impact, but it can also make the clubface more difficult to close. So for someone like Mickelson who has an inside-out swing path, the face not closing sometimes results in a dead push. Also not helping was the fact that Mickelson often used such a low-lofted club to combat spin. A low-lofted club also is more difficult to square at impact. As a result, Mickelson went to playing a specially-built 3-wood off the tee for most of the second half of 2013, including during his British Open win at Muirfield. Despite the success he knew he was leaving something on the table, and he had questions.
"What I didn't understand was why that technology didn't carry over to the driver -- why I would have a club that was 4 or 5 degrees less in loft [than the 3-wood], but spun over a thousand revolutions per minute more? That made no sense to me. So by taking this technology that's in the 3-wood, moving the CG forward and low and limiting the MOI, it combated the problems I've had with the driver for the last nine years."
What has helped Mickelson put driver back in the bag is the Big Bertha Alpha's "gravity core," an adjustable component that can alter the vertical CG of the driver. Putting the core in the "low" position (more weight in the bottom and closer to the face) helps reduce spin without having to reduce loft.
The results in Abu Dhabi were promising. Mickelson ranked fifth in driving distance at 296 yards and was T-35 in accuracy (out of 71 players) while finishing T-2.
Of course, Phil finding a driver is a bit like Elizabeth Taylor finding a husband -- it happens fairly easily but never seems to last very long. Less than a year ago Mickelson proclaimed after winning the Waste Management Phoenix Open that, "The fact that this club [Callaway's RAZR Fit Xtreme driver] is so easy to hit now, I think it's going to change the rest of the year for me. I really do."
Mickelson did indeed have a pretty good year, but the driver was gone by summer. Whether the Big Bertha Alpha is the game-changer Lefty says it is will be something to keep an eye on as his season progresses.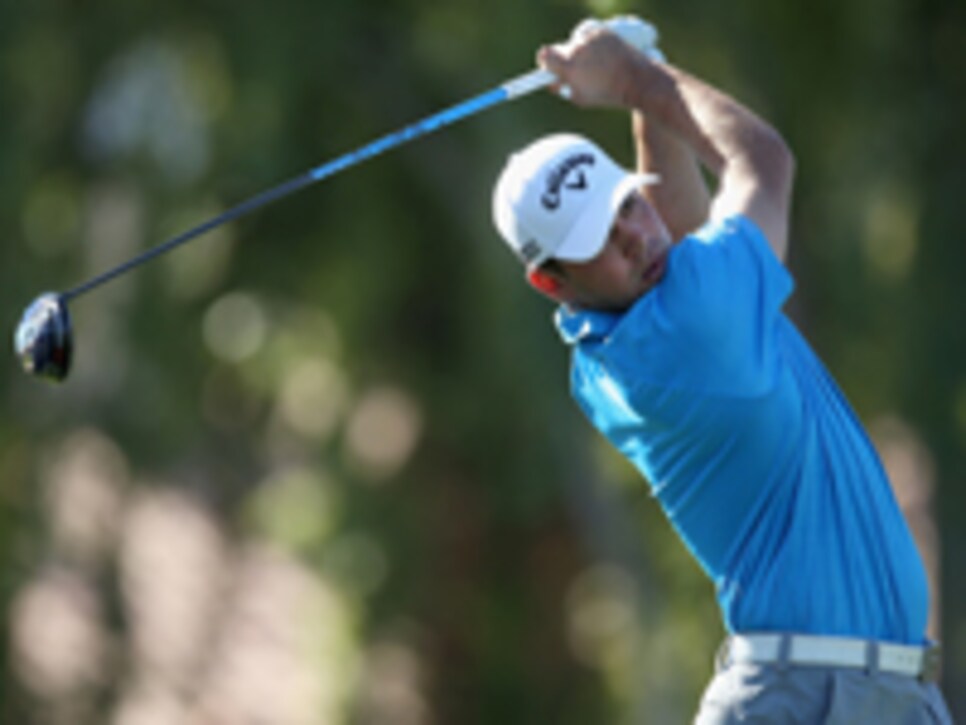 Shafts have always been a bit of a difficult fit for Gary Woodland. One of the reasons is that the fast-swinging (122 miles per hour) Woodland tends to launch the ball high (his 13.1-degree launch angle is 16th highest on tour) but with slightly more spin than is optimal (2,663 revolutions per minute, well within the top third on tour). As such, Woodland was on the lookout for a mid-launching, lower-spinning shaft at the Humana Challenge.
In Palm Springs, Woodland tested a new Fujikura Pro prototype shaft in his driver and 3-wood. The blue-colored, mid-launch, low-spin shaft, which had Woodland's initials etched into it, weighs a hefty 100 grams (a driver shaft in the mid 60-gram range is considered standard), allowing Woodland to better feel the club at the top of the swing. This isn't the first time Woodland has tried a heavier shaft. Last year he put a True Temper Dynamic Gold steel shaft in his fairway wood.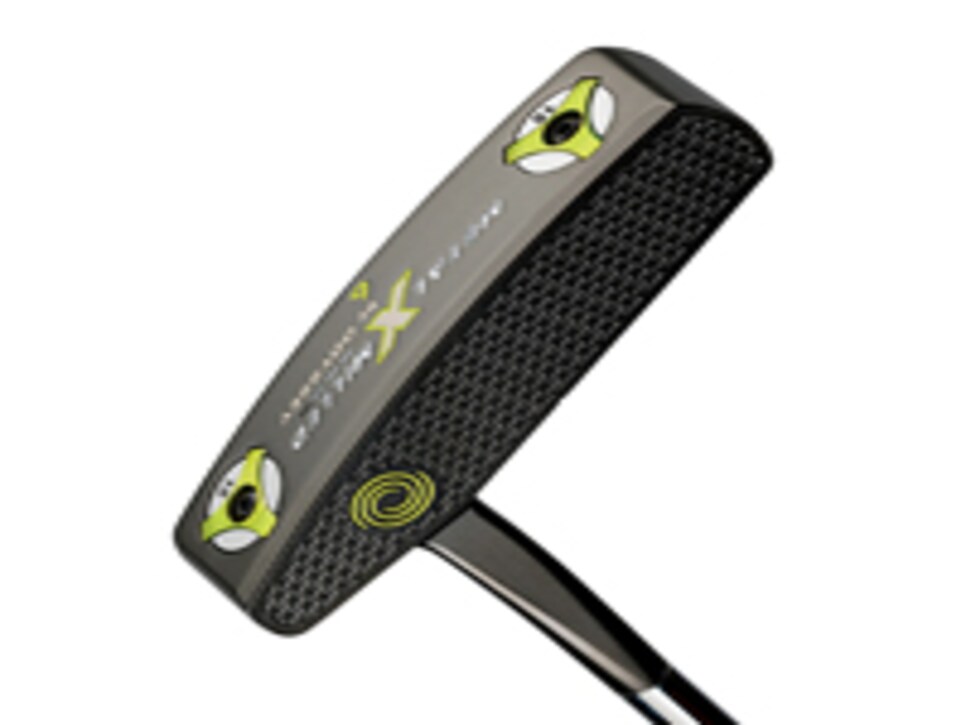 PRICE: $300 (Three blade styles)
Patrick Reed used the #6 model of this putter (made from 1020 carbon steel) that has oval dimples chemically etched into the face to increase friction for a better roll.
](http://odysseygolf.com/)
Patrick Reed won the Humana Challenge with Callaway's Big Bertha Alpha, but the most interesting aspect may be that the shaft used by Reed was just 44.25 inches -- more than an inch shorter than the tour average -- to gain better control off the tee. ... Roberto Castro made a huge leap in driver loft in Palm Springs, changing from an 8-degree TaylorMade R11 to a 12-degree version of the company's SLDR 430. ... Rickie Fowler had a prototype Scotty Cameron by Titleist putter in play at the Humana -- a version of the Fastback mallet called Fastback Plus. The putter features an orange plus-sign alignment aid on the flange that was done specifically for Fowler. ... A new glove will be adorning Bubba Watson's right hand this year, as the left-hander will wear Ping's soon-to-be released Sensor Sport at the Farmers Insurance Open, his first start of 2014. The offering is one of three new gloves from Ping (Sensor Tour and Sensor Tech are the other two) that feature a proprietary technology that helps wick moisture. As part of Watson's agreement with Ping, the company will make an annual donation to the Bubba Watson Foundation.