News & Tours
PGA of America reaches settlement with Trump Organization regarding 2022 PGA Championship move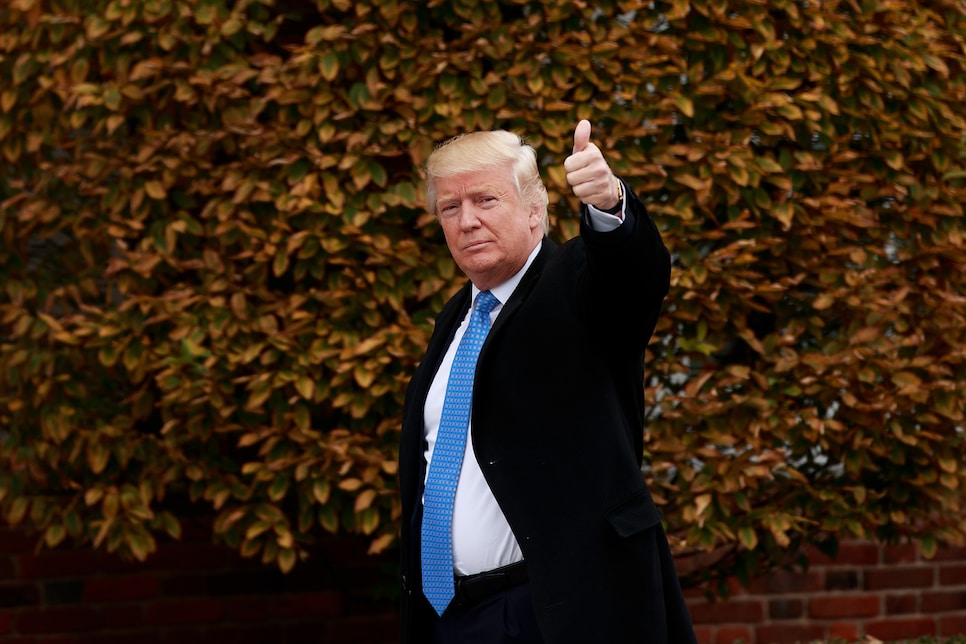 The PGA of America announced Tuesday that it has settled a dispute with the Trump Organization regarding the PGA's decision to cancel its contract with Trump National Golf Club in Bedminster, N.J., to host the 2022 PGA Championship.
The PGA of America awarded its flagship event to Trump Bedminster in May 2014, prior to Donald Trump announcing his bid for the U.S. presidency. Three years later the course hosted the USGA's U.S. Women's Open in 2017, which Trump watched on-site. However, this January, days after supporters of President Trump stormed the U.S. Capitol during a joint session of Congress to formalize President Joe Biden's election victory, the PGA of America's board of directors exercised a vote to move its tournament from the Bedminster property, later awarding it to Southern Hills in Tulsa.
"It has become clear that conducting the PGA Championship at Trump Bedminster would be detrimental to the PGA of America brand and would put at risk the PGA's ability to deliver on many programs and sustain the longevity of our mission," Jim Richerson, president of the PGA of America, said in January.
In response, a spokesperson for the Trump Organization called the move "a break of a binding contract" and stated the governing body had no right to terminate the agreement.
But whatever challenges the Trump Organization made have now been resolved with Tuesday's announcement. (Both the PGA of America and the Trump Organization stated specifics of the settlement will remain confidential.)
"The Trump Organization's contribution to the golf community is appreciated," the PGA of America said in a statement. "We are thankful the company employs hundreds of dedicated PGA professionals and consistently gives back to the golf community through hosting charitable events and sponsoring junior golf programs."
This is not the first time the PGA of America had moved a scheduled event from a Trump venue. The organization and Trump mutually decided that the 2015 Grand Slam of Golf should not be held at Trump National Golf Club in Los Angeles following Trump's comments on Mexican immigrants at a presidential rally. The event was eventually canceled after being unable to find a host.
The 2022 PGA Championship will visit Southern Hills for a record fifth time in May. Phil Mickelson is the defending champ.