The Loop
PGA Tour's awful week trumped by LPGA's great week
The week, for the PGA Tour, took a turn south when the FBI arrived in search of the game's leading man in the absence of Tiger Woods.
It only got worse when resuscitation efforts by Bubba Watson and Adam Scott went awry, chaos ensued and the Memorial Tournament was won by a man who snapped his driver in anger on the 72nd hole on Sunday.
"What," a perplexed Jim Nantz of CBS Sports asked at one point, "has happened in the last hour of this golf tournament?"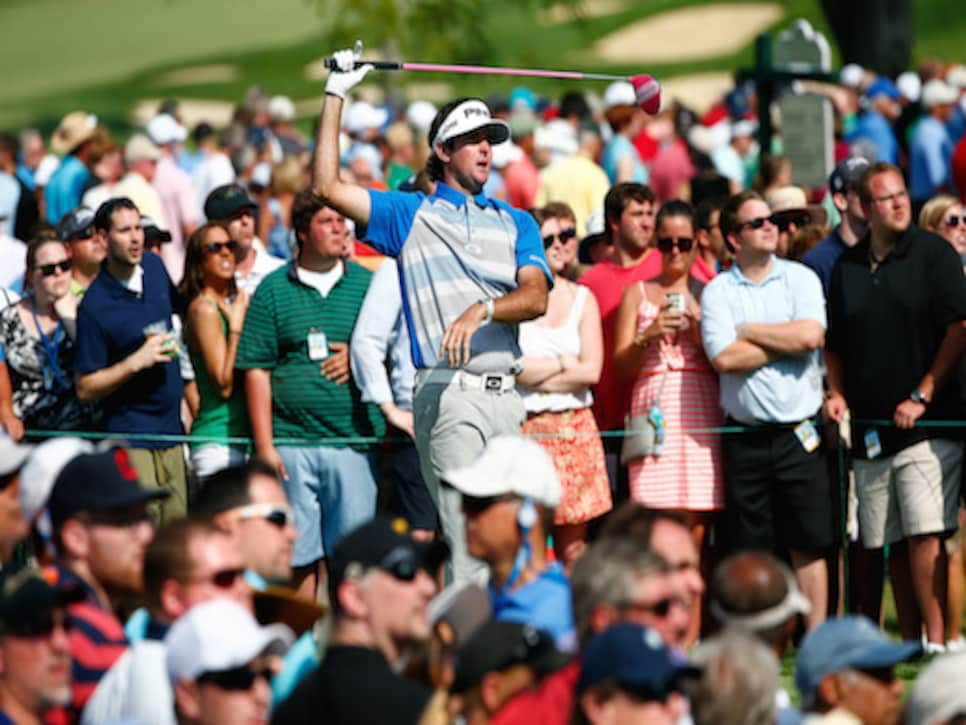 What was happening was affirmation that the LPGA Tour, for once, had a better week than the PGA Tour, Mike Whan, the prohibitive and perennial underdog, prevailing over PGA Tour Commissioner Tim Finchem.
Whan, the LPGA commissioner, began his week by announcing that the Wegmens LPGA Championship would become the KPMG Women's PGA Championship in 2015, played in the vicinity of New York City (Westchester Country Club) and for a significant boost in prize money.
Then down in Atlantic City on Sunday, the LPGA hit the jackpot again, with another marquee winner, Stacy Lewis, in a year-long succession of them. To boot, Lewis' second victory in a month carried her back to No. 1 in the Rolex Ranking.
Meanwhile, the Memorial's own string of gilded winners -- Kuchar, Woods, Stricker, Rose, Woods -- ended with a first-time tour winner, Japan's Hideki Matsuyama, though this might qualify as his formal introduction as a member of  the game's elite. Only 22 and already Japan's best player, Matsuyama has jumped to 13th in the World Ranking.
Matsuyama did not win it stylishly. Instead, he was the last man standing, the one who best managed to minimize back-nine damage that included double-bogeys by him, Watson and Scott. An errant tee shot at 18 brought out the worst in Matsuyama, who slammed his driver on the ground, snapping the shaft. Recall that at the WGC-Cadillac Championship in March, Matsuyama damaged the 13th green in anger, for which he was excoriated on Twitter by Ian Poulter.
At least, he has a short temper. Matsuyama managed to birdie the 18th hole for the fourth straight day to join Kevin Na in a playoff he won with a par on the first extra hole.
A merciful end, as it were, to an unattractive week on the PGA Tour, dominated for two days by news that Phil Mickelson was part of an insider-trading investigation. Where's Tiger Woods when you need him? Oh, on the Woods front, the week produced more good news/bad news -- advantage, again, LPGA.