Farmers Insurance Open
This past PGA Tour winner is trying to make two cuts in the same week (Wait, what?)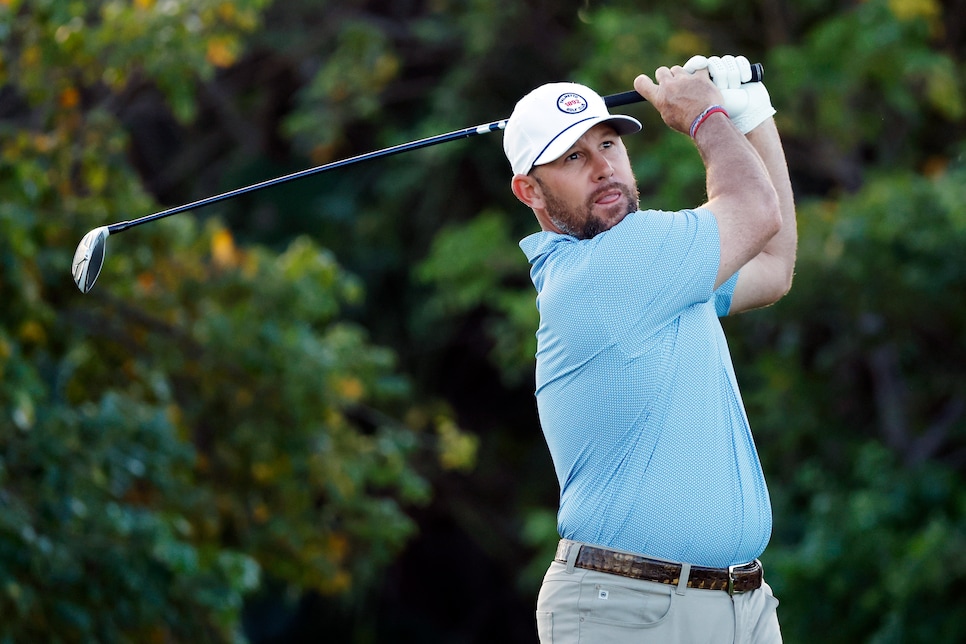 Scott Brown is in position to make the cut twice in the same week. But this time, he plans to finish the golf tournament.
The PGA Tour vet finds himself in the unusual situation thanks to a Korn Ferry Tour event that started on Sunday and John Huh withdrawing from the Farmers Insurance Open on Monday. That opened up a spot for Brown, the first alternate, at Torrey Pines.
But would he give up a guaranteed paycheck in the Bahamas to chase a potential bigger payday on the PGA Tour? Turns out, he had already made the decision days before.
"I knew I was going to play down there unless I got in, so I kind of played in Abaco and then kept getting to a point where I wasn't getting in, so I was like well, I'll just see how tomorrow goes," Brown told reporters at Torrey Pines on Wednesday. "I kind of had a goal in mind if I was in the top 10 down there, I was going to stay. And once I didn't play that great on Monday, I decided to come on here."
Looks like he made the right choice. Brown booked flights on Monday and Tuesday ahead of time and wound up taking the Tuesday flight, connecting in Miami before heading to San Diego. He didn't reach his final destination until 12 hours before his first-round tee time (the Wednesday start made for an extra-quick turnaround), but after firing an opening 69 at Torrey Pines' North Course, Brown is in good shape to make a second cut in a four-day span.
"I think it was really good for me actually coming off two competitive rounds and coming here versus just practicing a little bit," said Brown, who is crashing with Scott Stallings, who also provided a scouting report of the two courses. "I looked at the positive side of it."
The 39-year-old Brown also has experience on his side with eight prior starts at the Farmers, including a T-9 in 2019. Another such finish would be huge for a golfer playing with conditional PGA Tour status as a past champ for his win at the 2013 Puerto Rico Open. Brown has gotten into two events this season, but this is his first PGA Tour start since November.
"I did it last year for most of the year, too. It doesn't bother me," Brown said of his conditional status. "I just try to take advantage of opportunities when I get them. Last year I would play out here for three or four and I would have to go back down there for three or four. I was just trying to stay competitive, honestly, wherever it was at."
Brown's already been competitive for three rounds across two different tours and on two different continents so far this week. One more and he'll have a pretty cool accomplishment—he just might have to pull it off without much rest.
"Honestly, I don't think I'm going to get much sleep," Brown said. "I'll probably go to bed early and wake up at like 2:00, 3:00 in the morning again. I'm still on that east coast schedule."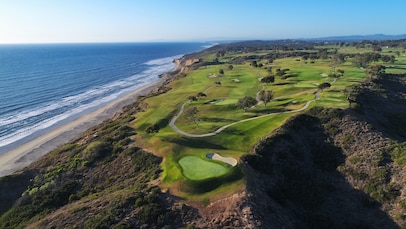 Torrey Pines sits on one of the prettiest golf course sites in America, atop coastal bluffs north of San Diego with eye-dazzling views of the Pacific. Rees Jones' remodeling of the South Course in the early 2000s not only made the course competitive for the 2008 U.S. Open (won by Tiger Woods in a playoff over Rocco Mediate), it also brought several coastal canyons into play for everyday play, especially on the par-3 third and par-4 14th. An annual PGA Tour stop, Torrey Pines hosted its second U.S. Open in 2021.
View Course