News
PGA Tour, Vijay Singh announce resolved end to lawsuit involving Singh's anti-doping suspension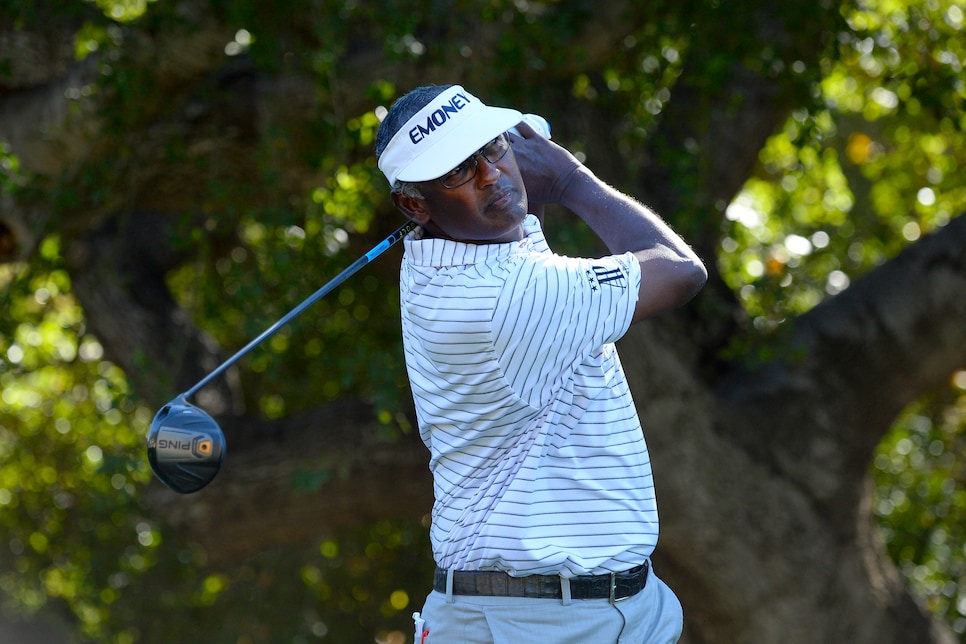 (Photo by Robert Laberge/Getty Images)
The PGA Tour and Vijay Singh released a joint statement on Tuesday claiming a resolved end to a years-long dispute between Singh and the tour involving Singh's anti-doping suspension.
"The settlement reflects our mutual commitment to look to the future as we put this matter behind us," read the statement. "The PGA Tour fully supports Vijay as he continues to be a true champion on the PGA Tour and PGA Tour Champions. The PGA Tour recognizes that Vijay is one of the hardest working golfers ever to play the game, and does not believe that he intended to gain an unfair advantage over his fellow competitors in this matter. Vijay fully supports the PGA TOUR's Anti-Doping Program and all efforts to protect the integrity of the game that he loves so much."
The issue stems from a 2013 admission by Singh to using deer antler spray supplement. Deer antler spray contains IGF-1, a growth factor listed on both the WADA and PGA Tour Prohibited Lists, which the Tour warned players about in August of 2011.
Singh was initially given a three-month suspension; however, WADA rescinded its ban on deer antler spray, leading to the tour dropping its 90-day suspension of Singh, which was under appeal at the time. Singh then filed suit against the tour prior to the 2013 Players Championship, claiming the the tour was negligent in its handling of Singh's anti-doping violation and breached its implied covenant of good faith and fair dealing, which caused harm to the Fijian's reputation.
Though Singh primarily competes on the PGA Tour Champions, the three-time major champ still made 10 starts on the proper tour, making the cut five times.
The parties said no further statement will be made concerning the settlement terms resolving this matter.