News
PGA Tour tests 11 people for COVID-19 who got close to Nick Watney and all were negative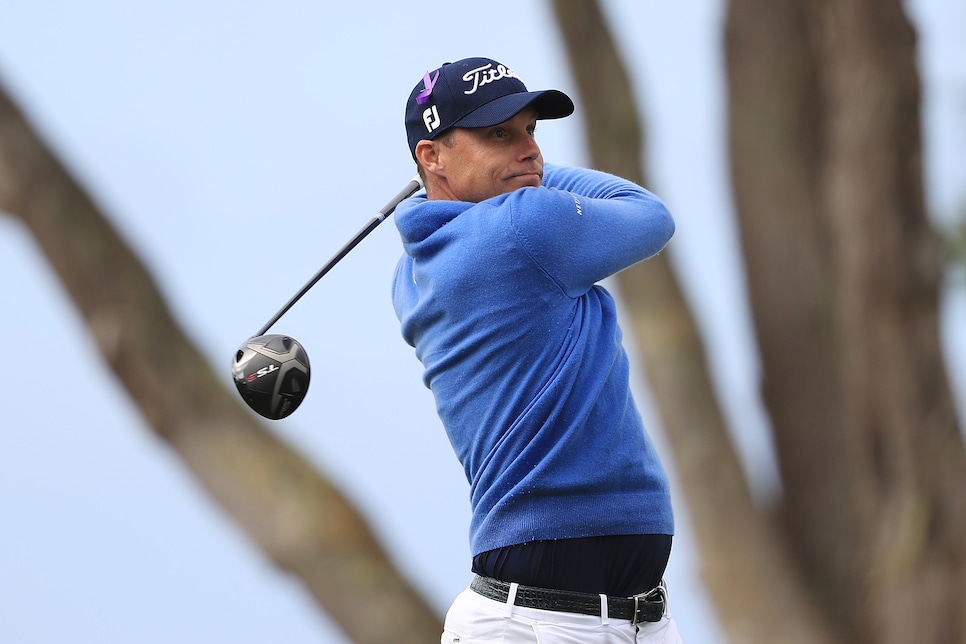 Nick Watney plays a shot at the AT&T Pebble Beach Pro-Am in February 2020.
Sean M. Haffey
Following Nick Watney's positive test for COVID-19 at the RBC Heritage, the PGA Tour said on Saturday that it tested 11 people who may have had close contact with Watney and that all results came back negative.
The Tour didn't release the names of specific people tested, but his Friday playing partners, Luke List and Vaughn Taylor (along with their caddies), were almost certainly among the 11. In post-round comments, Brooks Koepka noted that he stood next to Watney in the player parking lot on Friday morning, while Rory McIlroy spoke with him from a distance on the putting green and Si Woo Kim walked past him on the driving range. It's not clear if those three players were tested.
The Tour's response plan is based on "contact tracing," which is the process of finding and testing those who came within Watney's orbit before his positive test.
Watney's positive test was the first at the RBC Heritage following 369 negative tests conducted prior to the tournament. Watney was among those who tested negative earlier in the week. Last week, at the Colonial, all 487 tests issued to players, caddies, and personnel came back negative.
It is worth noting that it's possible for a person who has recently contracted the virus to return a "false negative" test, even though he or she has the virus. A Johns Hopkins study released earlier this month found that even when patients began displaying symptoms, the false negative rate was 38 percent, and remained at 20 percent after one week with the virus. According to the CDC, symptoms typically appear two to 14 days after someone contracts the virus, if they appear at all. The World Health Organization estimates that the average onset of symptoms is five to six days after contraction.