News
PGA Tour suspends Brad Fritsch for self-reported anti-doping violation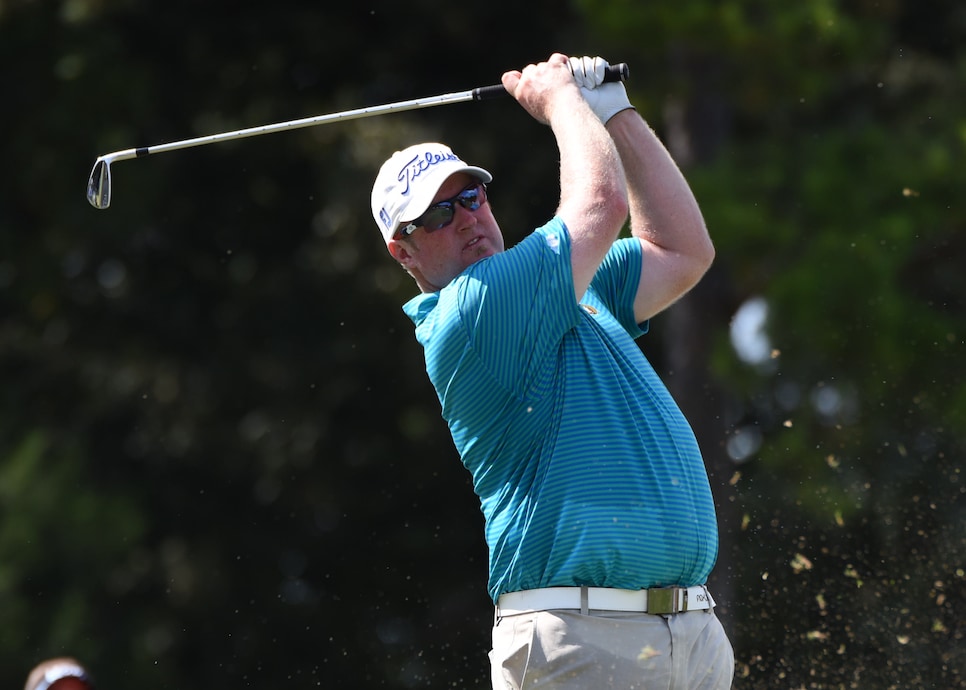 For the second time in a month, the PGA Tour has suspended a player for violating its anti-doping policy.
On Monday, the PGA Tour announced that veteran Brad Fritsch has been suspended three months for taking a banned substance. "Mr. Fritsch self-reported this information after discovering that an ingredient in a supplement that he was taking was on the prohibited list," read the tour's statement. The tour continued that it had accepted his acknowledgement, and that he will be able to return at the end of February.
Following the announcement, Fritsch posted a statement on Facebook explaining how the error occured, blaming a new diet program as the root of the problem.
"I tried to drink 120 oz of water per day, and then took the supplements that every other program participant takes - a liquid multivitamin, even more vitamin D, a 'body detox' solution, a probiotic, and a spray called BioSom," wrote Fritsch. According to the 40-year-old, the final supplement contained DHEA, which is on the banned list.
"I'm just so upset with myself that I didn't think to question what was in the supplements," Fritsch said. "But I never did. And in the program rules, it stipulates that a self-report is the same as a positive test.
"I just wish I had paid attention to the details. I'm embarrassed that I didn't pay attention to the details."
Fritsch played in 18 tour events last year, with 71 career appearances on golf's top circuit. He is just the fifth player to be publicly suspended for violating the tour's anti-doping policy. In December, Mark Hensby was put on a year-long suspension for failing to take a drug test.