News
PGA Tour issues one-year suspension to veteran for violating Anti-Doping Policy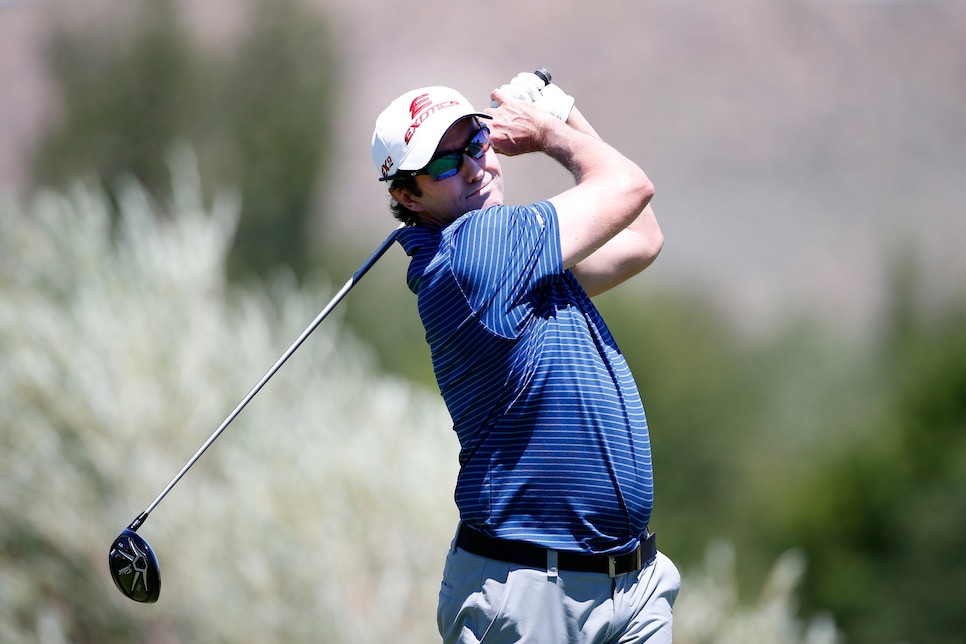 For just the fourth time in a decade of testing, the PGA Tour has publicly suspended a player for violating its Anti-Doping Policy.
On Monday, the commissioner's office released the following statement: "The PGA TOUR announced today that Mark Hensby has violated the TOUR Anti-Doping Policy for failing to provide a drug testing sample after notification and has been suspended for a period of one year. He will be eligible to return on Oct. 26, 2018."
Hensby, 46 years old, played most of 2017 on the Web.com Tour. He won the 2004 John Deere Classic, posted consecutive top five finishes at the 2005 Masters and U.S. Open and made over $6.3 million in his career. The Australian entered the week at No. 1623 in the world rankings.
Hensby joins Doug Barron, Bhavik Patel and Scott Stallings as the only players to face disciplinary action for breaking this protocol. (Stallings was a self-reported case, as his medication was for a separate non-performance issue.) Vijay Singh was also banned for violating tour policy, but he later won his appeal.