Equipment
PGA Tour stats: The five players who gained the most strokes with their approach shots this fall—and the irons they use
The strokes-gained metric is one of the most popular PGA Tour stats for assessing the relative strengths and weaknesses of varying aspects of a player's game on the PGA Tour. Perhaps one of the most telling predictors of success is strokes gained/approach the green. In fact, three of the current top-five in strokes gained/approach the green (Bryson DeChambeau, Talor Gooch and Sam Ryder) also reside within the top 15 in the overall strokes-gained stat. And with each making up more than four strokes per tournament with their approach shots, they have a nice head start.
Here are the top five in strokes gained/approach the green from this fall, and the irons they use. For nearly all of them, it's a mixed bag, quite literally.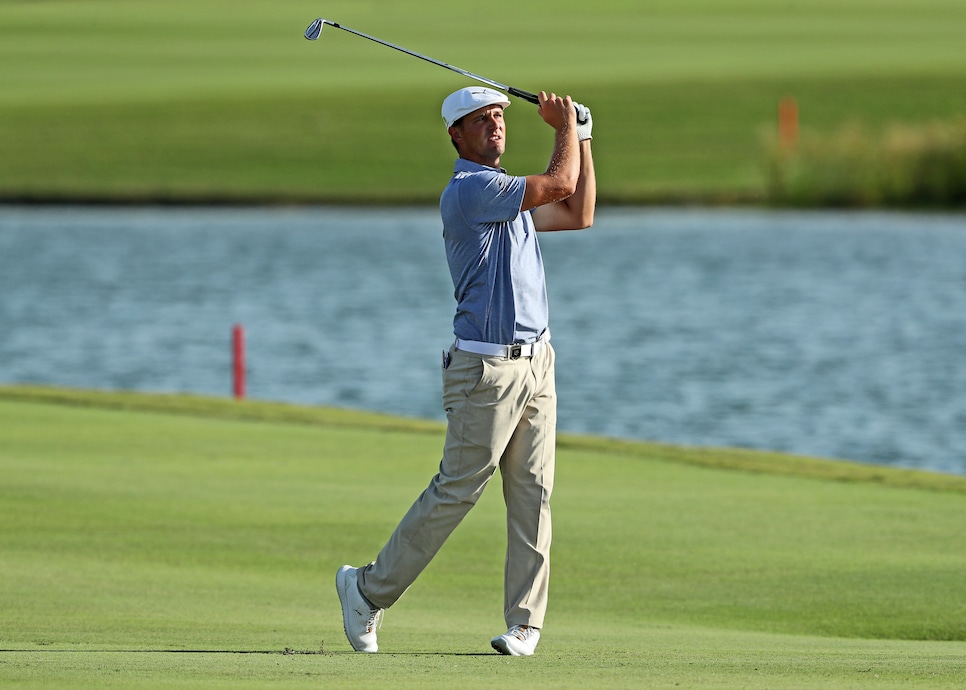 Bryson DeChambeau
Strokes gained/approach the green: 1.753
Irons (4-5): Cobra King One Utility; (6-PW): Cobra Forged One Length
Bryson DeChambeau and his equipment company, Cobra, are adamant that consistency with the irons can be achieved by only having to work on a single setup and swing from long irons through wedges. By only having to do that, grooving a repeatable motion is easier to achieve. DeChambeau practices what he preaches by using a split set of Cobra irons, but all the same 37.5-inch length, roughly that of a 7-iron.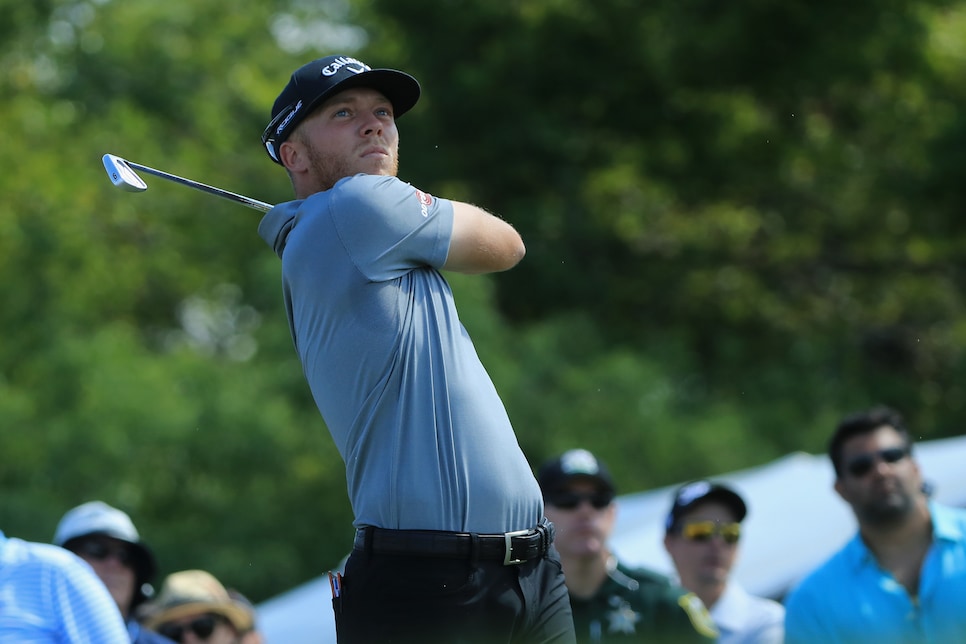 Talor Gooch
Strokes gained/approach the green: 1.582
Irons (4): Callaway Apex Pro 16; (5-6): Callaway X Forged 18; (7-PW): Callaway Apex MB 18
A man who was his high school's valedictorian, it's not a shocker that Talor Gooch carefully considers his iron set, employing three different models of irons. Gooch uses the slightly more forgiving Callaway Apex Pro 16 for his 4-iron, while the more player-ish X Forged for his middle irons and the muscleback blade MB 18 in the short irons. Gooch uses Nippon's N.S. Pro Modus3 Tour 125 X-flex shafts.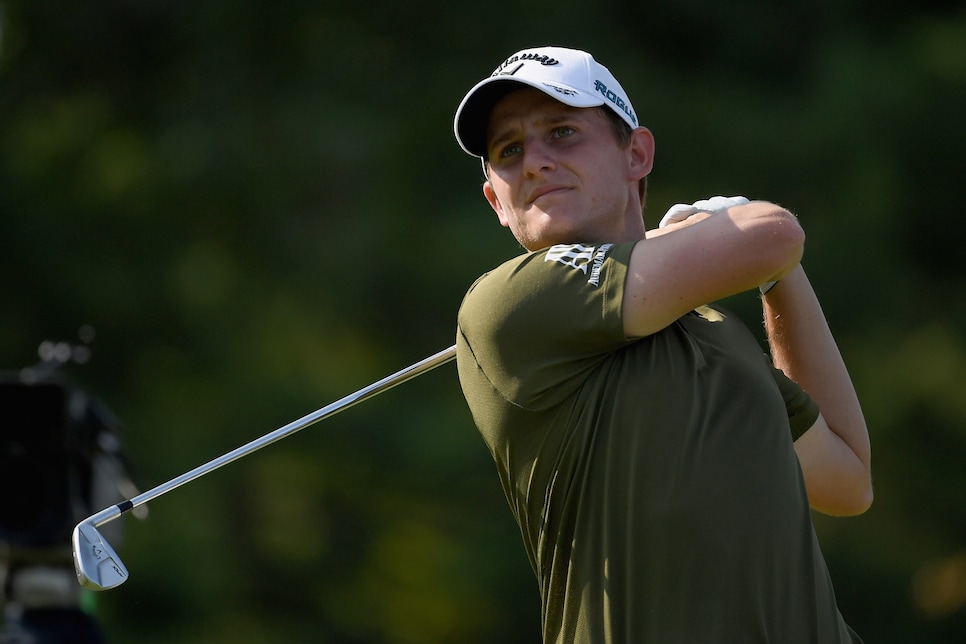 Emiliano Grillo
Strokes gained/approach the green: 1.537
Irons (3-9): Callaway Apex MB; (PW): Callaway MD3
Emiliano Grillo has used the same Callaway Apex MB model for a few years now. Grillo originally started his set at the 4-iron, but added the 3-iron. He also had his 4-iron bent slightly stronger to accommodate a distance gap. The shafts are Project X Rifle Flighted 6.5. Like many tour pros, Grillo has opted for a pitching wedge that matches his other wedges rather a set wedge. His Callaway MD3 pitching wedge is 46 degrees with 8 degrees bounce.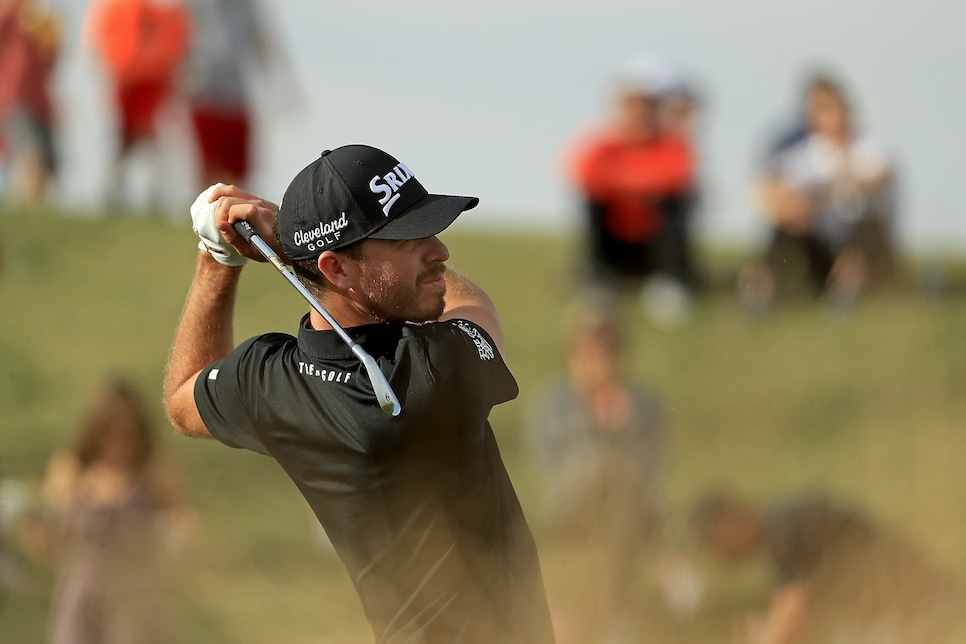 Sam Ryder
Strokes gained/approach the green: 1.179
Irons (3-5): Srixon Z745; (6-PW): Srixon Z945
What's the old saying about if something ain't broke? Sam Ryder clearly believes that about his split set of Srixon irons as he uses the same models and set makeup as he did when he won the 2017 Pinnacle Bank Championship on the Web.com Tour. The two Srixon models Ryder uses are known for their dual sole design where the front of the sole has more bounce to improve entry into the turf, and the trailing portion has less bounce. This helps to maintain clubhead speed so swings that would have caught the turf before the ball are more effective.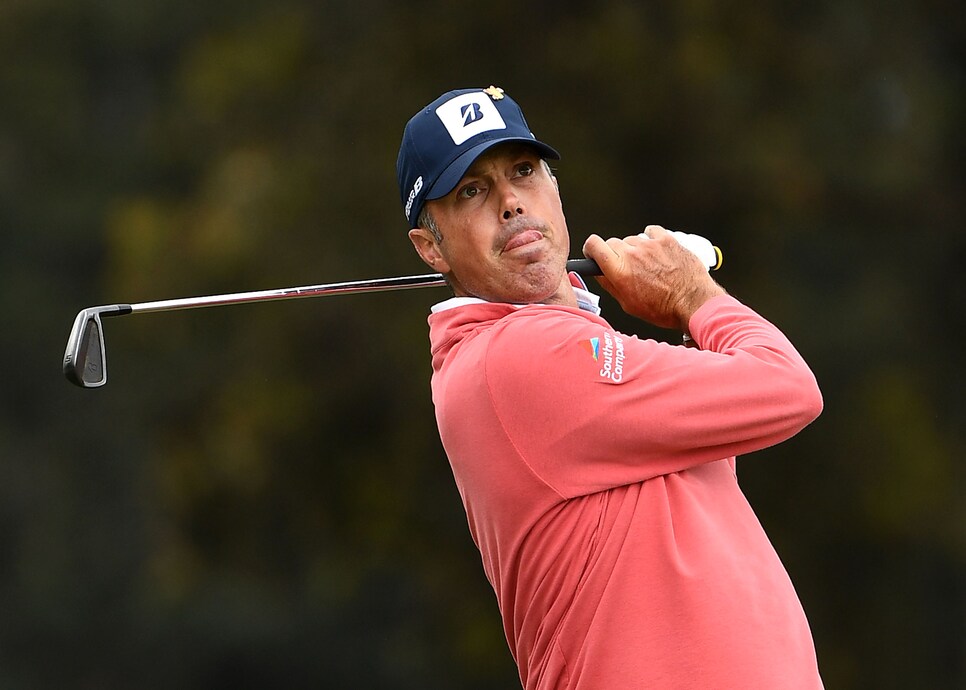 Matt Kuchar
Strokes gained/approach the green: 1.178
Irons (5-PW): Bridgestone J15CB
Matt Kuchar is fond of his Bridgestone J15CB irons, a modest cavity-back design. Kuchar has used this model of iron for several years and if you sneak a peek into his bag you'll notice the clubs have a raw finish instead of chrome, producing a darker, non-glare look that slightly rusts over time. Kuchar had used AeroTech's SteelFiber shafts in his irons for a number of years but recently changed to True Temper's lighter weight (and soft-stepped) Dynamic Gold 105 S300 105 shafts.