News
Not even Viktor Hovland is sure he'd vote for himself as Rookie of the Year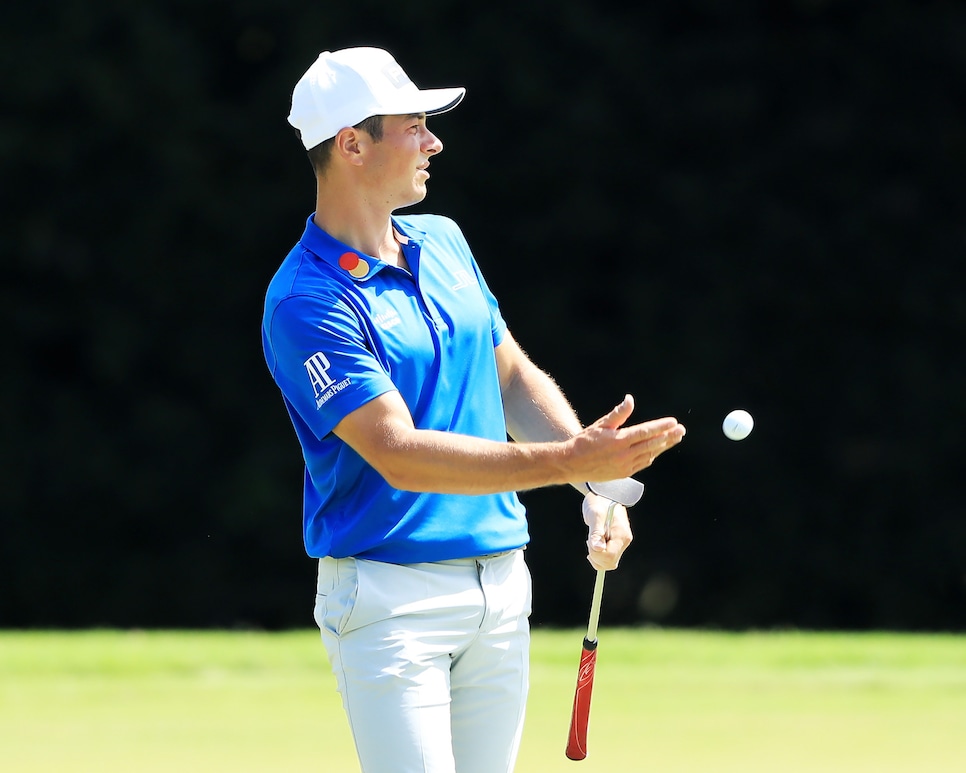 Viktor Hovland his ball to his caddie on the second green during the second round of the Tour Championship.
Sam Greenwood
ATLANTA — Who will be Player of the Year on the PGA Tour? There's a lot to consider with as many as a half-dozen players vying for the honor in a race that will likely be decided by how each fares at this week's season ending Tour Championship. Arguments can be made for each of them.
Rookie of the Year? That's figures to be easier to determine.
The only two rookies to make it to East Lake this year are Viktor Hovland and Scottie Scheffler, which means the final two rounds could go a long way. After 36 holes, Scheffler is tied for 13th following a four-under 66 on Saturday, while Hovland is T-22 after his second-straight 69.
If only comparing their resumes were as simple.
Hovland won in Puerto Rico in February and has missed just three cuts in 20 starts. But he has just three other top 10s. Scheffler, meanwhile, hasn't won but has a half-dozen top 10s, including a pair of T-4 finishes at the PGA Championship and the Northern Trust, where he shot 59 in the second round at TPC Boston.
So who would Hovland vote for? His answer wasn't quite as bold as Justin Thomas' when he was asked about Player of the Year honors.
"Obviously he's had a great year with his recent 59 and his fourth-place finish at the PGA, so he's played really, really consistent this year," Hovland said. "I'd probably put him maybe slightly in front of me. As for this week, If I beat him by one shot, it's only one shot.
"He's had more top 10s and top 5s, but it's not up to me to judge. I've had a good year myself, but definitely a lot of things to improve."
Whoever earns the honor, it'll likely be the last one for a couple of years. Because of the COVID-19 pandemic there will be no promotion, or relegation, for the 2020-21 season, meaning there won't be a rookie class.