The Loop
PGA Tour pros testing new Ping prototype driver at The Greenbrier
For more than a decade, observers have known what to expect from Ping drivers: A consistent, oversized shape that emphasizes forgiveness on off-center hits, all with a relatively traditional look. But starting with the alignment stripes on this year's i25 driver, Ping is expanding its horizons.
That trend continued this week as the company unveiled its G30 driver on the PGA Tour. Like the i25, the G30, which according to the USGA's list of conforming drivers includes the word "turbulators" on the top of the club, employs what appears to be a crown technology. Generally, a turbulator is a means of improving the air flow around an object like an airplane wing or car. Clearly visible are a series of ridges on the crown of the G30.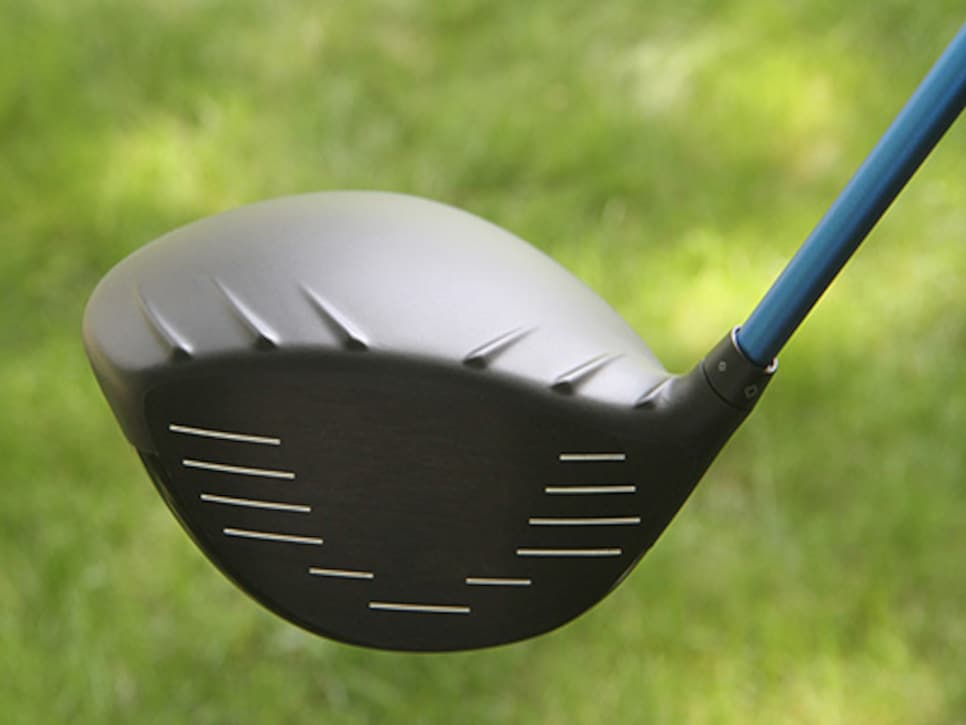 The G30's crown ridges have the look of airfoil turbulators and could play some role in improving the club's aerodynamic efficiency during the swing. In fact, Ping engineers led by Dr. Erik Henrikson, head of fitting science, are presenting a paper at the 2014 Conference of the International Sports Engineering Association this month in England. The title, "Experimental investigation of golf driver club head drag reduction through the use of aerodynamic features on the driver crown," may say something about what the G30's crown ridges might be trying to do. The presentation is listed here in the Programme Schedule for the conference.
Several players began testing the G30 on Monday at The Greenbrier Classic, including Mark Wilson, Derek Ernst, Jason Gore and David Lingmerth. Angel Cabrera already put both a G30 driver and 3-wood in his bag, and Bubba Watson, who has been testing the driver since mid-May, also is expected to put the club in play this week in West Virginia.
More details on G30 and its technology are expected to be available later this week.