The Loop
PGA Tour pros support inaugural charity event for Todd Anderson's son Tucker
ST. SIMONS ISLAND, Ga. -- On Monday of the Players Championship, nearly 20 PGA Tour and Web.com Tour players put on a great display of friendship for Todd Anderson, Sea Island's director of instruction, and more importantly, support for Anderson's son Tucker.
Last September, Tucker--a first-semester freshman at the University of West Florida on a golf scholarship--was seriously injured in a horrific automobile accident, leaving him in a coma for weeks. He suffered traumatic brain injuries and was in critical condition with head and neck injuries, but miraculously pulled through and is on his way to making a full recovery.
Davis Love III, Brandt Snedeker, Zach Johnson, Jonathan Byrd, Harris English, Johnson Wagner, J.J. Henry, Lucas Glover, Chris Kirk, Dicky Pride and a number of other tour players, most of whom make their home in Sea Island, played in the inaugural TA4Life Pro-Am Invitational, a two-person shamble format (each with an amateur partner) over the Seaside Course, also site of the McGladrey Classic (Nov. 4-10).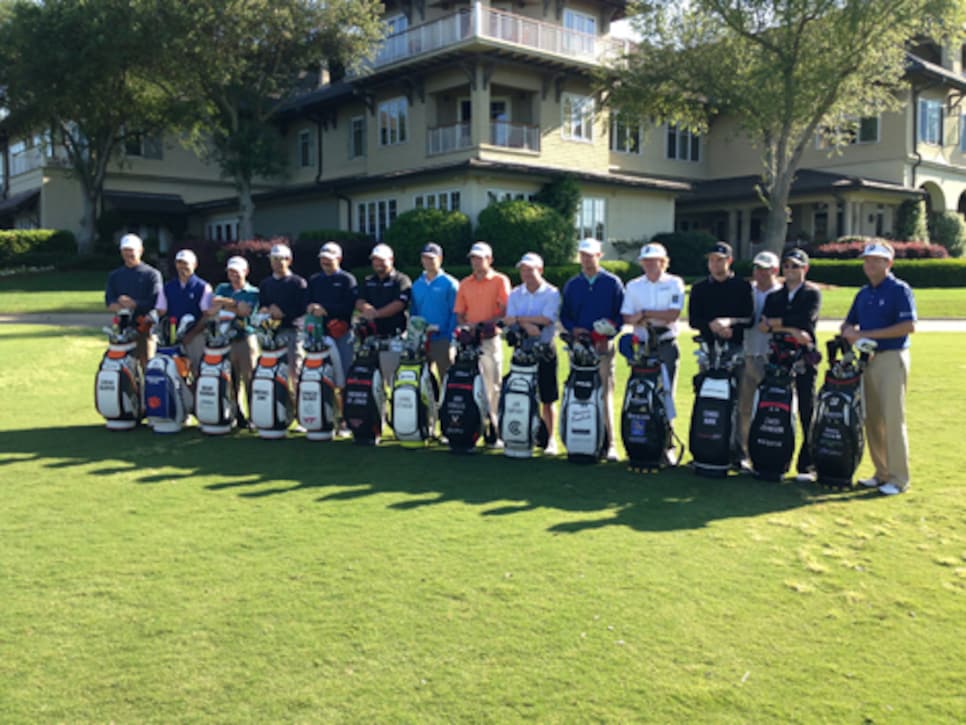 *A number of tour pros participated in the inaugural TA4Life Foundation's inaugural event. *
Snedeker (currently No. 2 in the FedEx Cup points standings), along with his teacher Anderson, opened the event with a putting clinic in front of more than 100 interested observers. The event raised thousands of dollars for a new charitable foundation set up by Todd and his wife, Stacey, named TA4Life. The foundation's mission will be dedicated to brain-injury research and to help those like Tucker who are recovering from issues related to brain trauma.
Tucker has improved dramatically since the accident, but it has not been easy. He still has significant issues with his speech, and he's undergoing constant therapy to correct problems with his right eye. His sense of humor, however, keeps everyone around him upbeat.
"I see double out of that eye, which causes me to see two golf balls at address," Tucker said in his improving, but still slurred delivery. "I have a new pair of sunglasses to correct that. It's a lot easier to hit the ball when you don't have to guess which one to swing at."
One of Tucker's goals was to actually hit shots during the event, and so he hit to the par-3 sixth hole with each group.
In addition to the tour players who participated, wounded veteran Tim Lang was invited to attend. Lang lost his right leg and suffered serious brain trauma while serving in Iraq six years ago, then turned to golf for his recovery. He's now a 6-handicapapper and a motivational speaker overcoming significant problems with his speech. He spent several hours with Tucker after the event, offering advice on how to handle the physical as well as mental hurdles that come with traumatic brain injury.
"It meant a lot to me that I could speak with Tim," said Tucker, who expressed his deep appreciation to the Sea Island family and all of the tour players who participated. "I'm overwhelmed by your generosity, love and support," he said.
For information on how to donate, log on to TA4Life.org.