The Loop
PGA Tour pros react to playing TaylorMade's new SLDR driver
SILVIS, Ill. -- A number of players at the John Deere Classic had TaylorMade's new prototype driver, SLDR, in play during Thursday's first round and the reaction was overwhelmingly positive. However, some players weren't able to hit the SLDR because of a limited number of heads available, and one particular player won't even try it.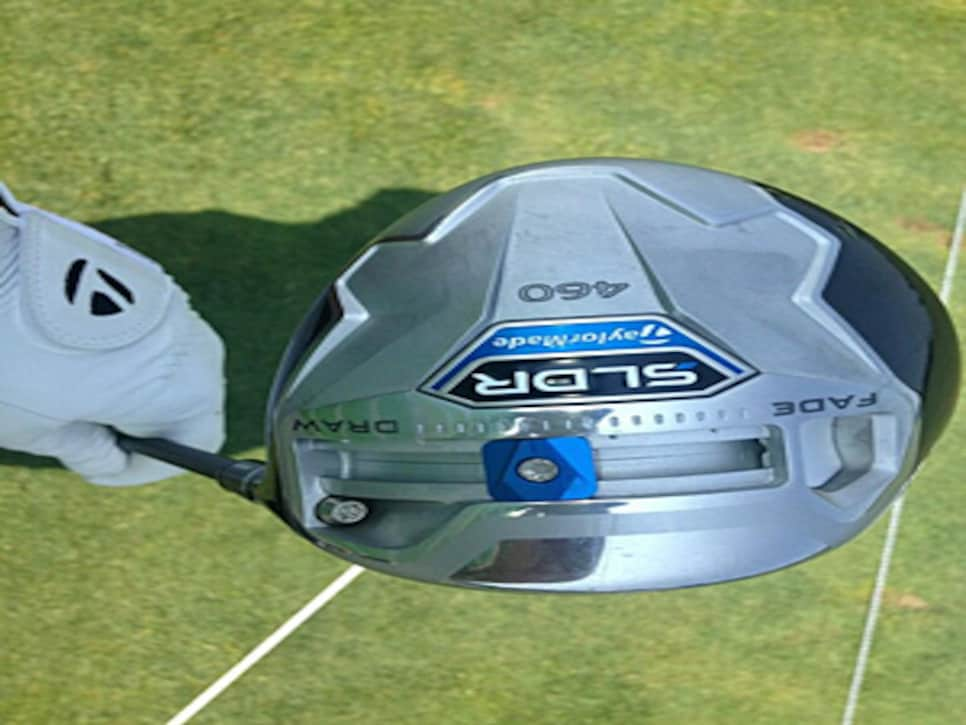 Like the last few offerings from TaylorMade, the driver is marked by unique adjustability and includes a hosel that can be tweaked for different lie and loft angles. The SLDR features a bar on the sole of the club that allows the player to "slide" weight towards either the sole heel or the toe of the club, creating a draw or fade bias depending on which of the 16 available slots the weight is set in. The movable weight is blue and matches the SLDR logo, but the club head is charcoal grey and sports a more traditional look.
Lucas Glover (three-under 68): "I love the look, the shape, the color. It sounds different. It sounds like the ball stays on the face longer, which results in a softer feel that I prefer. It spins less, and I could really see the ball bouncing down the fairway, which I don't see a lot. I hit five balls with it on the range and said, 'Alright, can I use this?'"
Shawn Stefani (four-over 75): "I love the way it looks and it feels great. It's a lot more solid feeling than some of the other Taylor drivers and it's not as tinny sounding. And it actually feels a bit softer than what I've been playing [the R1]."
Boo Weekley (five-under 66): "I played nine holes with it and hit it pretty solid. I think it's a little hotter. I picked up some more ball speed. It's not as loud as the other ones and it looks different, but that doesn't matter to me. I'm just looking down at the bottom of the face trying to hit it as solid as I can."
Troy Matteson (three-under 68): "The guys who don't like it are the ones who already spin it low. For the guys who are high-spin long hitters, it goes a mile. I hit one 362 yards on 13. It's a beast. With the sliding weight, I think you can pinpoint the right setting better. Some guys like a tinny sound; some like a thud. This is right in the middle. A lot of guys out here grew up playing drivers that were filled with foam. Those guys really like the thud sound. Earlier this week there were guys fighting over this club because they only brought like 20 heads."
Roberto Castro (three-under 68): "I didn't get one. It's hard to test a driver when you can't get one."
Brandt Jobe (two-under 69): "I won't play one until they put a real hosel on it [as opposed to the adjustable hosel]. I can't get a flat enough lie with it. It's perfect for tall guys like Dustin Johnson, but not for me."