The Loop
PGA Tour pro suggests six-course U.S. Open rota, then names seven courses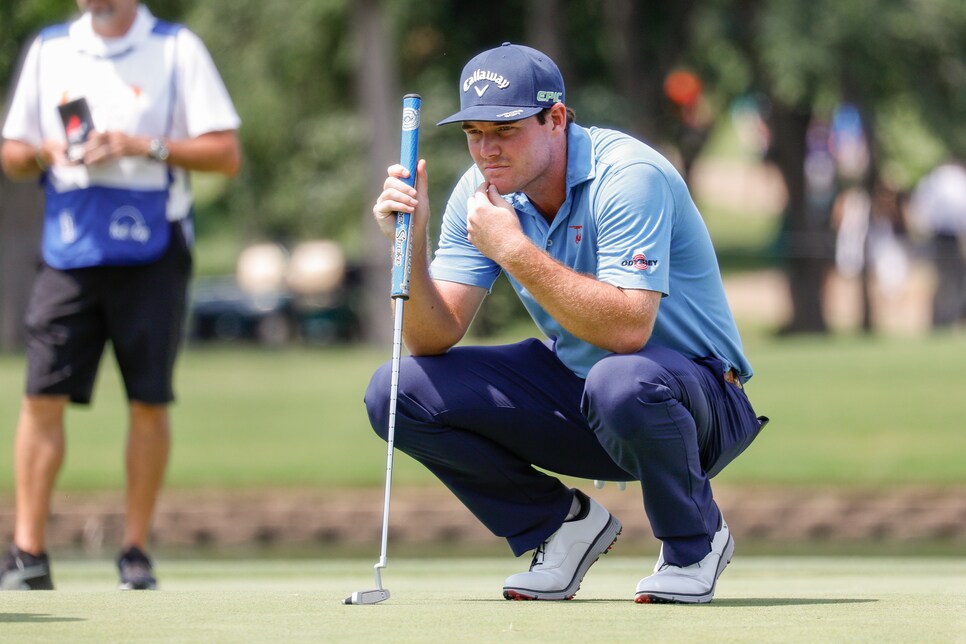 PGA Tour rookie Grayson Murray has had an interesting year on social media. There have been a lot of good moments, including plenty of giveaways to fans. There have been some fun antics, including getting a Playboy model to agree to caddie for him at the Masters Par 3 Contest if he qualified. But there have also been some controversial times, including a Twitter spat regarding the firing of a caddie that briefly caused Murray to shut his page down.
And despite not playing this week's U.S. Open at Erin Hills, Murray managed to get people talking on social media again during Friday's second round. While watching the action from home, Murray first asked followers what they thought about all the low scores. Then he asked if the USGA should use a rota of courses for the U.S. Open like the R&A uses for the Open Championship. Then he made his suggestion of six courses. Only, he named seven. Whoops.
It's interesting that Murray would eliminate Erin Hills from his seven-course rota despite not playing it. But it's a strong list. Putting aside Murray's counting issues, of course.