Equipment
PGA Tour players hear ball rollback pitches, and some strongly question why change is needed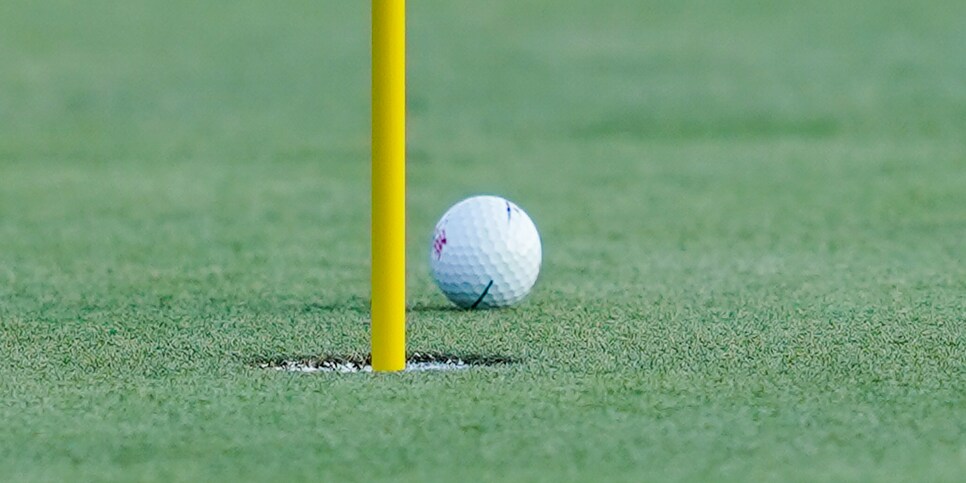 DUBLIN, Ohio — The USGA and R&A have a lot more work to do to convince PGA Tour players that a rollback of the golf ball is in their best interest or the best interest of the game overall, judging by the players' reaction to a presentation by the governing bodies and several manufacturers Tuesday at Muirfield Village Golf Club.
Members of the tour's Player Advisory Council and tour executives entertained a presentation from the USGA and R&A and then heard from a contingent of golf ball manufacturers on the topic of a proposed Model Local Rule that would dial back distances at the elite level. The two rules-making organizations proposed new testing protocols for golf balls in March and made their case to the 16-member PAC—the second year in a row that they have discussed the topic with players at the Memorial Tournament—but apparently didn't make much of a dent in the players' opposition to the proposal.
"No, it didn't sway me one way or the other. I'm still sitting in the spot of waiting to see better evidence of why we should make such a drastic change at this point," Adam Scott, the PAC chairman, said after listening to the governing bodies and representatives from ball makers Bridgestone, Callaway and Titleist. "I remain open to discuss the merits of it. There are definitely some differences of opinions about what's going on. But at the moment, I feel it [a rollback] is not really necessary right now, and that's the general feeling of overall [among tour players]."
"I don't like bifurcation at all, but that seems to be the direction we might be heading," said Rickie Fowler, suggesting that the PGA Tour might not adopt the proposed Model Local Rule. "I think the issue is a lot more complicated than they [the USGA and R&A] lead on or think, and after hearing from the manufacturers, it's significantly more complicated than the USGA or R&A presented."
Fowler said changing the golf ball for elite-level players could result in a ripple effect throughout the professional game. "It impacts a lot of different aspects," he said, "as far as how the ball operates, and it being a new piece of equipment, to how it affects tour life and day-to-day stuff out here. Manufacturers would be not spending as much money out here. It would affect sponsorship and marketing. They'd be using money in different ways to market to consumers because we wouldn't be playing the same equipment."
"There was a lot of information to digest," said Sam Burns. "We know that everyone is trying to do what's best for the game, but I think it's pretty obvious that what's best for the game is what is happening right now. It's in a strong place."
The comment period before the rule change extends through August. Then the tour has a decision to make. Andy Pazder, chief of tournaments and competitions for the tour, said on Wednesday that the issue is "kind of an incomplete picture right now."
"If they were to say we're going forward, then it comes back to us at the PGA Tour to ultimately make a decision." Pazder added. "And it would be at a policy board level decision to whether we would use the model local rule in our competitions. It's way too early for me to theorize would we take one position or the other."
Jack Nicklaus has advocated for reining in the golf ball for 30 years, and the Memorial Tournament founder and host certainly understands the subject given what increased distance has forced him to do to his Muirfield Village layout. It opened in 1974 at 6,969 yards. This week, after adding a combined 38 yards to the 16th and 17th holes, Muirfield Village can stretch to 7,571 yards.
"I think that what they're doing with the golf ball, hopefully is a good start," Nicklaus said. "They say the golf ball's only increased [in distance] .82 yards a year. Yeah, that's fine; last 10 years, that's 8.2 yards. What happens the next 40 years if they don't change anything? That's about 34 more yards. That's to every tee shot. That's a lot.
"We don't have any place else to go for any more yardage," he added. "Ninety-nine percent of the clubs in the country don't have any place to go for more yardage. To me, the game of golf, if you're going to play tournament golf, you really want to test the golfer. That's theoretically what the tournament's all about. And if everybody's playing a driver and a wedge every hole, [and] they never play any more than a 6- or 7-iron, 5-iron on a par-5, you lose your ability to be able to test [their] skills."
The PAC reconvenes next week at the RBC Canadian Open to further discuss the issue.
"I think a lot of players are asking the question, 'Why are you changing it?'" Fowler said. "If there was something wrong in the game, like serious issues, that's fine. And I understand their position on sustainability. But why can't we just freeze it where we are? The game has never been in a better place. Especially after Covid, it's never been stronger. I just question if this is really the best thing for the game."