News
PGA Tour player disqualified for signing incorrect scorecard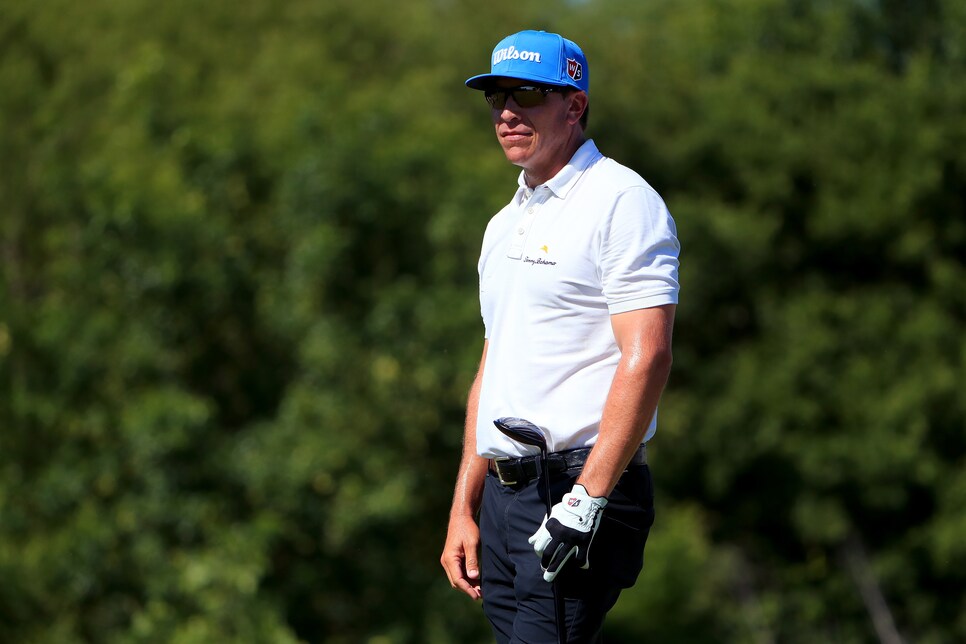 By law, golf scribes are required to evoke the name "Roberto De Vicenzo" anytime something like this transpires, so let's get that out of the way. And, going on a limb here, the stakes weren't quite as high during the second round of the AT&T Byron Nelson as they were during the final hours of the 1968 Masters. Still, what happened at Trinity Forest on Friday is a rarity on the PGA Tour.
"What happened" being a disqualification for signing an incorrect scorecard, the guilty party being Ricky Barnes. The 37-year-old put his John Hancock on a card that had Barnes making birdie on the par-4 sixth hole. Problematic, as Barnes made a four.
An issue Barnes, who shot a one-over 73, didn't realize until after he left the course.
"I just heard about this," Barnes said on Twitter. "I signed my card when I was done playing. I guess my hole by hole was not correct."
On the bright side—if such a thing can be said on this issue—it didn't matter. At one over for the week, Barnes is well outside the projected cut line, which sits at three under.