News
What PGA Tour officials will be watching for as pro golf returns this week at Colonial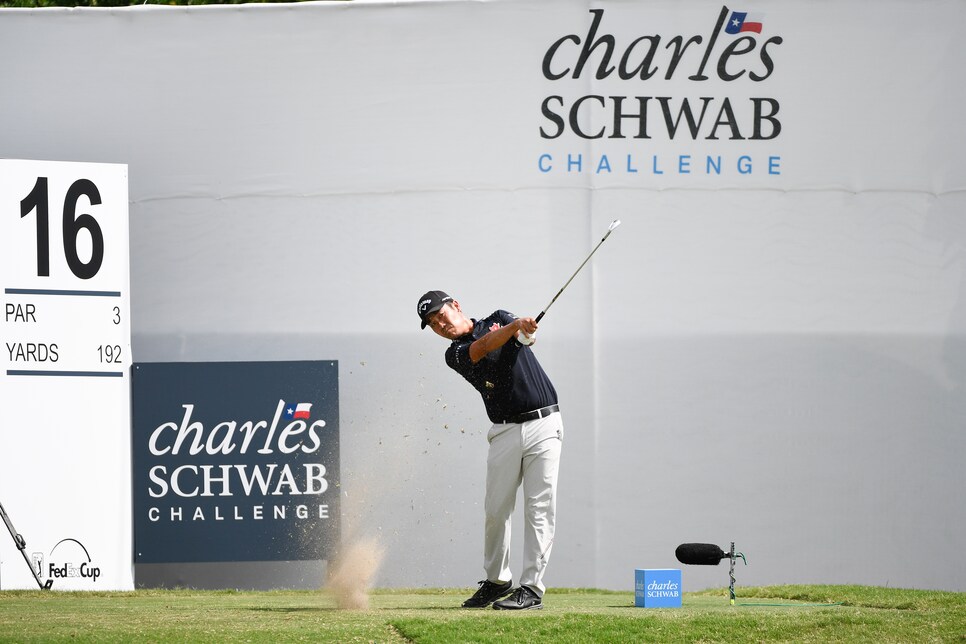 There will be PGA Tour golf this week at Colonial Country Club when play resumes after a 13-week break with the Charles Schwab Challenge. There will also be a phrase golf fans should be ready to hear more often than "Live Under Par" during the unusual circumstances.
Restarting play during an ongoing pandemic will be require a "new normal." Tour pros will play in front of no fans for at least a few weeks, will be frequently tested for COVID-19, and will be asked to socially distance while remaining within a bubble of those competing in that week's event—the latter involves more dining, lodging, and traveling together.
The changes may take some time to get used to for all involved and even those watching from home, but you can be sure it's also taken plenty of time to figure out a system for this to be possible while most American sports remain paused. To talk about the details of this exciting—but cautious—plan, the PGA Tour's chief of operations, Tyler Dennis, joined this week's Golf Digest Podcast.
"It's been an incredible journey," Dennis said. "Our teams have been working really, really hard to make this happen and the baseline we set was real simple. We wanted to have the most comprehensive health and safety plan in sports, frankly. We want to make sure for all our constituents, whether it's the players, the caddies, or some of the limited media members who are going to be there, we wanted to be safe. And we just looked each other in the eye and said 'we're not going to do it, if we can't pull it off.'"
In our chat, Dennis laid out what he and other tour officials will be looking for this week, the changes that players will see at tournaments, and the decisions involving player status due to such an abbreviated season. Plus, Sam Weinman, Daniel Rapaport, and I discuss the PGA Tour storylines we're most excited about, Augusta National's latest big real estate buy, and Tiger Woods' computed handicap index through the years. Please have a listen: