News & Tours
PGA Tour makes changes to playoff format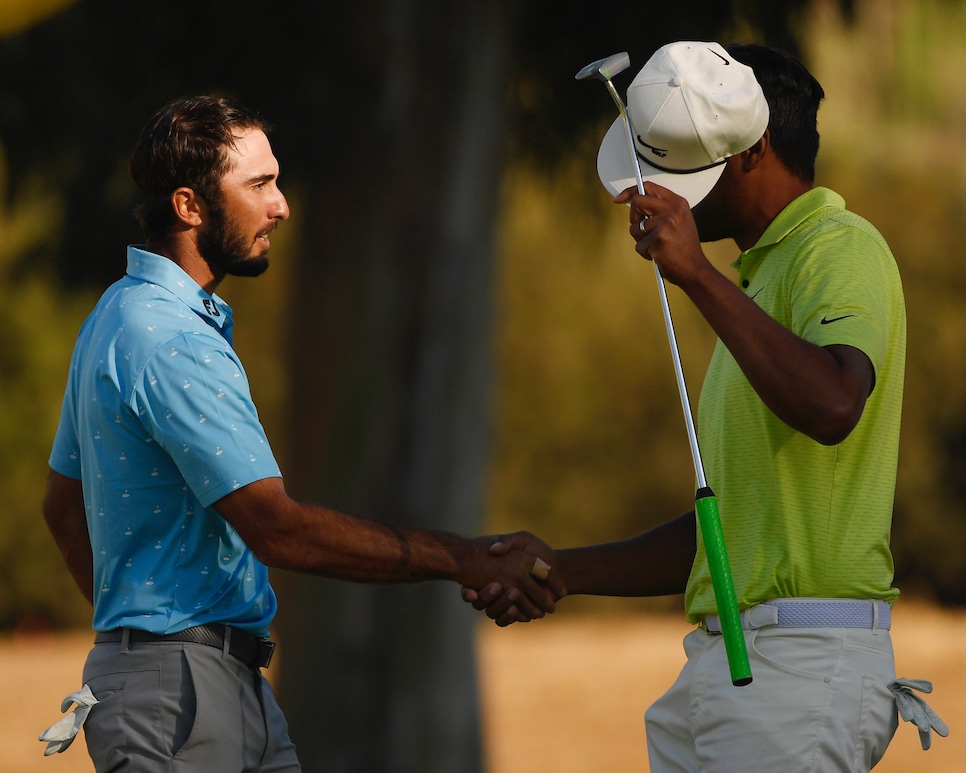 Max Homa shakes hands with Tony Finau after defeating him in a playoff on the 14th green during the final round of the Genesis Invitational.
Harry how
The PGA Tour is making a change to its sudden-death playoff format beginning this week, according to a memo the organization sent to players on Monday.
No longer will the order of play in a playoff be determined by blind draw. Instead, it will be based on a "first-to-finish, first-to-play" method. For players tied in the same final round group, order of play within the final round groupings will be used.
According to the email, this will allow the tour to expedite the playoff process and allow its broadcast partners to know the order of play in advance. The decision was made following last week's Player Advisory Council meeting during the Genesis Invitational.
Last week at Riviera, Max Homa and Tony Finau were tied for the lead at the end of regulation. Rather than Finau having to wait to see if he would play first in the playoff, under the new format, he would have known in advance that he would play first since he finished his round before Homa. Finau drew honors anyway before losing on the second extra hole.
This week the tour has two tournaments, the limited-field WGC-Workday Championship at The Concession in Bradenton, Fla., and the Puerto Rico Open.