PGA Tour
PGA Tour given high marks in Corporate Equality Index, becomes first major sports organization to be included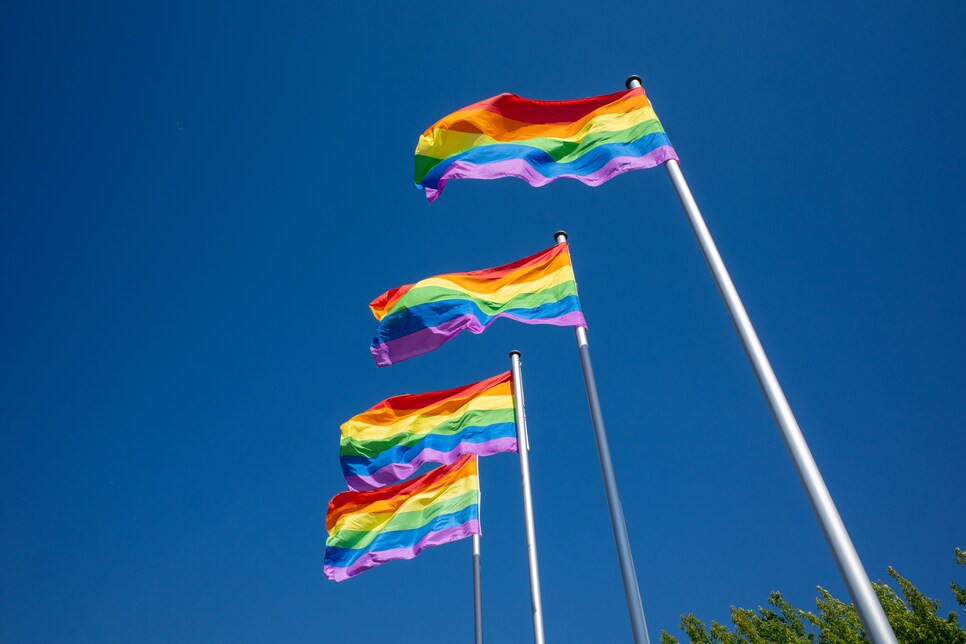 In 2019, the PGA Tour set out to create a more inclusive workplace environment, focusing on optimizing the experiences of the LGBTQ+ community. Two years later, the tour has been given a score of 95 out of 100 on the Human Rights Campaign's Corporate Equality Index. It is the only major sports organization to participate in the voluntary index.
The Human Rights Campaign established the Corporate Equality Index two decades ago with the goal of creating workplace environments that were not only accepting of the LGBTQ+ community, but enabled that community to flourish. More than 1,200 U.S. businesses participated in the index and were ranked in 2022.
The criteria the Human Rights Campaign rates companies on is as follows:
Non-discrimination policies across business entities
Equitable benefits for LGBTQ+ workers and their families
Supporting an inclusive culture
Corporate social responsibility
"We started the LGBTQ+ resource group internally called Prism in 2019," Julie Tyson, SVP of Corporate Partnerships told Golf Digest. "We assembled a group of employees to start to think through inclusivity and the culture we wanted to have. We wanted to hold ourselves accountable to some benchmarks."
That's when they found the Human Rights Group's index.
"Companies can use it as a measuring stick to determine how they're doing, if they're creating the inclusive experience they want for LGBTQ+ employees," Tyson said. "We used that as our North Star."
Tyson said that the tour worked on internal policies, which included changing wording to make it more inclusive and reworking domestic partner benefits. Externally, the Tour partnered with a local group that supports LGBTQ youth, Jasmyn, as well as the biggest suicide prevention and crisis intervention organization for LGBTQ youth in the world, the Trevor Project.
While pleased with its high index rating, Tyson says the tour wants to work toward the perfect 100 percent score.
"We want the best employees. We want everyone to want to work at the PGA Tour," Tyson said. "These indexes help us to denote that this is a great culture and you can bring your full self to work. Not only do we want you to come work at the PGA Tour, when you're here, you're going to be more productive, happier, more fulfilled."