The Loop
Accuracy, feel explain why some PGA Tour players have gone to heavier driver shafts
There was some heavy lifting happening at the Commercial Bank Qatar Masters and Farmers Insurance Open.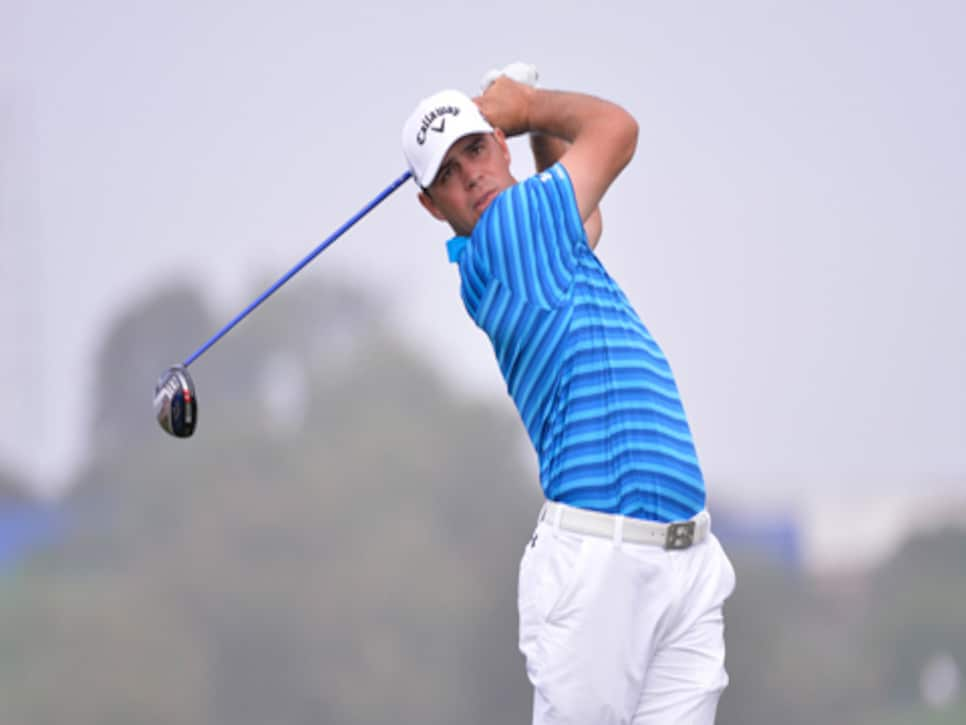 Gary Woodland. Photo: J.D. Cuban
Sergio Garcia won in Qatar using a 100-gram Mitsubishi Diamana White Board shaft in his TaylorMade SLDR driver. Gary Woodland, meanwhile, was in contention to the very end at Torrey Pines with a 102-gram Mitsubishi Diamana S+ Blue Board. The hefty driver shafts are indicative of a movement, by some, away from the lighter weight shafts that have made inroads on tour the past few years.
It is easy to understand why drivers with lighter shafts became popular. One of the biggest benefits to tour players in the quest for distance has been the arrival of lightweight graphite shafts that could withstand the stress delivered by high swing speeds. The lighter the shaft, the faster the club can be swung. The faster the club is moving, the farther the ball goes. It is why the most popular weight for driver shaft-weights on the PGA Tour is still in the mid-60-gram range, with some players having tried shafts less than 50 grams.
But more and more, there are exceptions -- players opting for driver shafts decidedly heavier than most of their tour brethren. Yet with distance considered such a precious commodity, why would tour players consciously leave yards on the table by using a shaft that would contribute to a slower swing speed?
For most players in the "heavy" camp, the answer is control, Woodland included.
"I have plenty of speed, but I need to keep the ball in play to be successful," Woodland told Golf World last year when asked about using a weighty driver shaft. "The extra weight allows me to feel where the clubhead is during the swing and that helps me find more fairways. It's a plus for my game and not a negative at all."
Tiger Woods is also back to using a heavier shaft in his Nike driver. Woods was one of the last to forego a steel shaft for graphite and over time the weight in his driver shaft crept lower, eventually to less than 70 grams. However, at the Northwestern Mutual World Challenge in December, Woods went heavy again, switching to a Mitsubishi Diamana Blue Board 103-gram shaft. Woods said that as he became more comfortable with his swing, he felt he could handle the weight again and that it gave him a better feel of the club at impact.
More than 25 players had driver shafts of 75 grams or more at the Farmers Insurance Open. Fujikura had 14 of those shafts in play. "Control is a big factor with our players using heavier shafts," said Pat McCoy, director of tour operations for Fujikura. "Some professionals when trying lighter parts have not gained enough swing speed the way they load the club, so they stay with a weight they are familiar with."
Although familiarity plays a role in opting for meatier shafts, so does fitness in some players. Those who regularly work out can more easily handle the extra weight. The number of tour pros opting to use hybrids as fairway-wood replacements is another. Hybrids can be heavy and players don't want such a big difference in feel between the hybrid and the driver.
Consistent weighting is the reason Garcia takes on extra heft in his driver shaft. The Spaniard uses 100-gram shafts in his 3- and 5-woods. "Going with the same weight with the driver shaft keeps the feel similar," Garcia said at the 2013 BMW. "My swing speed is enough so I don't lose distance, and I feel like I gain some control."
Although those using heavy driver shafts remain in the minority, if a player is struggling with a lightweight shaft in the driver, it's not a bad idea to swap it out for a heavier version. Although swing speed will diminish, it is quite possible accuracy will improve. No matter how much you want to hit the long ball, fact is anyone's game will benefit more from finding fairways than gaining a couple of extra yards. Just ask those at or near the top of the leader board recently.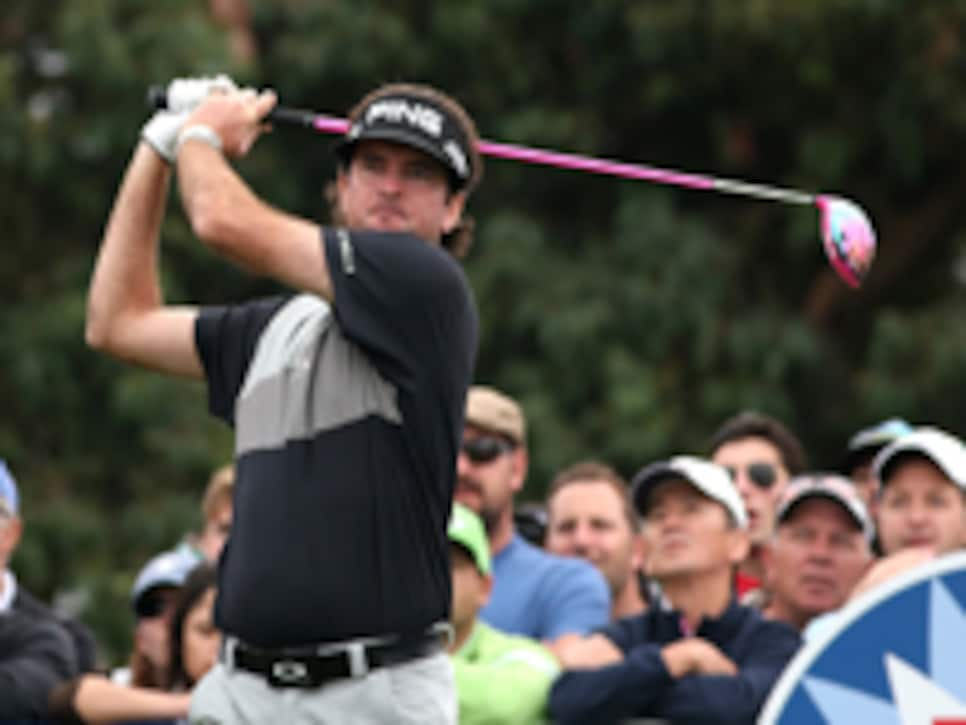 It goes without saying that Bubba Watson is unique -- a trait that extends to his equipment. Watson, who likes pink on pretty much every club component, once saw a putter with an iridescent finish on a table at Ping's headquarters shortly after winning his first tour event and immediately wanted one. Given that, it's no wonder he had a special request for Ping to jazz up his pink Ping G25 driver.
Intrigued with the racing stripes on the company's i25 driver (they are not offered on the G25), the 2012 Masters champ requested that the stripes (which assist alignment on tee shots) be placed on his driver. Although seemingly an easy request, getting the stripes just right on the crown was no easy feat. Indeed, it took the company nearly three years to get the stamping process down to where it could accurately place straight lines on the crown. Watson, not surprisingly, took things one step further. The iridescent finish on his putter is now also on the sole of his driver.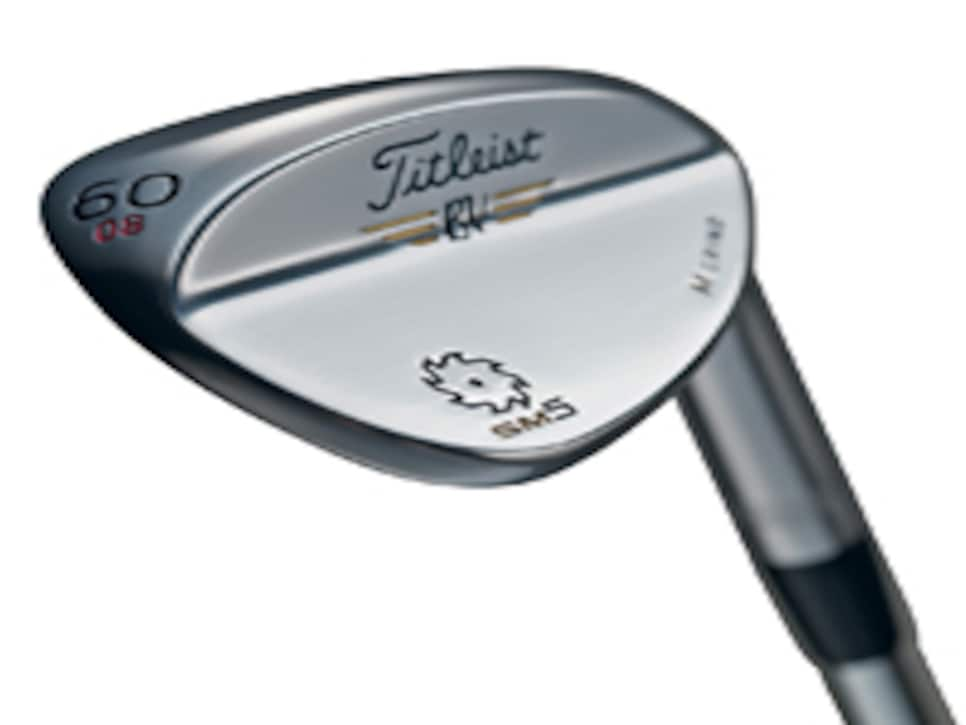 PRICE: $129 (21 loft/bounce combinations)
The wedges feature a new groove configuration with 7 percent more groove volume for added spin. Scott Stallings used a trio of the wedges in his win at the Farmers Insurance Open.
The putter Pat Perez used in finishing T-2 at the Farmers Insurance Open was an Odyssey Versa Jailbird. Although most designs today are done via computer assisted design (CAD), the putter's creator, Odyssey's Austie Rollinson, drew the first iteration on a co-worker's notepad. The sketch did not receive a lot of praise, but once a 3-D prototype was produced, the putter (which features a bar in the rear to provide four black-and-white stripes, hence: "Jailbird") was put on the production fast track. Perez ranked sixth in strokes gained/putting at +1.782 strokes per round. . . . Erik Compton had a solid T-19 at Torrey Pines with a new Titleist 913D3 (8.5 degrees) in the bag. . . . K.J. Choi's first outing with a set of Ping i25 irons went well as the eight-time PGA Tour winner nearly pulled out a victory at Torrey Pines. Choi settled for a share of second place, ranking T-8 in greens in regulation, hitting 51 of 72 greens. . . . TaylorMade's new Tour Preferred X ball was used by Jason Day at the Farmers, and the Aussie had a strong showing in his inaugural outing with the ball, finishing T-2, ranking third in distance and T-3 in GIR.