PGA Tour
With gambling on golf growing, Jon Rahm says PGA Tour needs to 'look into' how to control heckling fans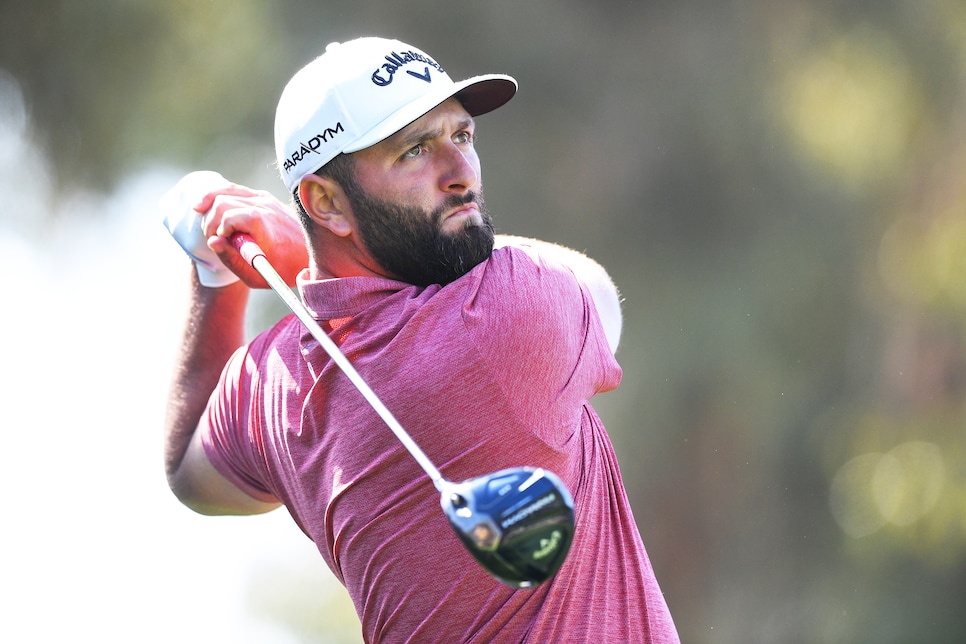 ATLANTA — Introducing real-time betting to the PGA Tour was always going to be a gamble, pardon the pun. Last Saturday at the BMW Championship outside Chicago, a fan at Olympia Fields berated Chris Kirk on the 17th green and moments later yelled "pull it" during playing partner Max Homa's putting stroke. Homa later told reporters a fan said they bet $3 on him to make his putt, and that he called the fan "a clown" as he walked off the green.
The incident got a lot of attention regarding fans potentially trying to alter shots, but Jon Rahm contends it has been happening for some time.
"I feel like we hear it every single round," the Masters champion said Tuesday at the Tour Championship. "It's very present. In golf, spectators are very close, and even if they're not directly talking to you, they're close enough to where if they say to their buddy, 'I bet you 10 bucks he's going to miss it,' you hear it. Luckily golf fans are pretty good for the most part and you're hearing the positive, 'I've got 20 bucks you make birdie here.'"
It's unclear whether the fan had placed a bet formally. Homa believed it was merely a bet between some drunk buddies. The pastime is not new on tour. In golf, the island-green par-3 17th at the TPC Sawgrass or the par-3 16th at the Phoenix Open have been popular places for years for fans to bet on golf shots while drinking. But real-time betting was made accessible via sportsbook FanDuel and rolled out at the beginning of the FedEx Cup Playoffs earlier this month.
Rahm said a plan for policing it needed to happen sooner rather than later.
"In a game like this where you're allowed to have your favorites, but it's not a team aspect, it's not a home team against a visiting team, I think the tour maybe should look into it because you don't want it to get out of hand, right?" he said. "It's very, very easy in golf if you want to affect somebody. You're so close, you can yell at the wrong time, and it's very easy for that to happen.
"I think they [PGA Tour] could look into it, but at the same time, it would be extremely difficult for the tour to control 50,000 people scattered around the golf course. It's a complicated subject. You don't want it to get out of control, but you also want to have the fans to have the experience they want to have."