The Loop
PGA Tour ditches par-3 finish at Tour Championship by reversing East Lake's nines
There is novelty in having a golf course finish on a par 3, but is there drama? Apparently the PGA Tour doesn't think so, or at least not enough to keep it from making a key change to the venue that hosts its season finale and where its year-long FedEx Cup race comes to a conclusion.
Starting this September at the Tour Championship, the front and back nine holes at East Lake Golf Club in Atlanta will be reversed. Instead of the 30-player field finishing the season on East Lake's notable par-3 18th, the event will now close on a 600-yard par 5 that potentially brings more volatile scoring into play.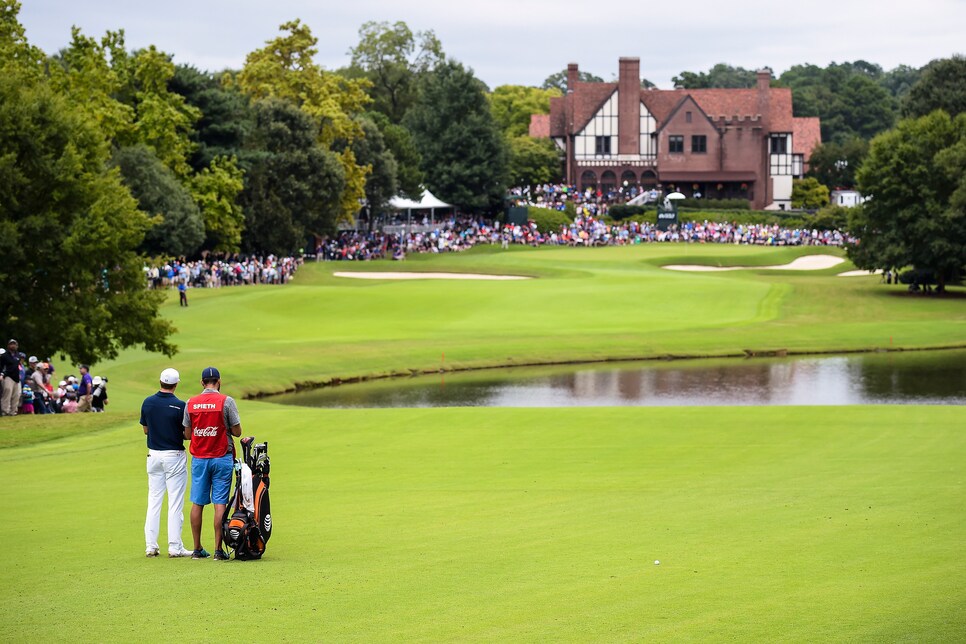 "We will always strive to find ways to enhance our events for our fans, players and sponsors," said PGA Tour commissioner Tim Finchem. "By flipping the nines at East Lake, we believe the stretch of the FedEx Cup will become even more dramatic and exciting as our season-long competition comes to a close."
The closing stretch for the Tour Championship will now consist of a 500-plus-yard par-4 14th hole, statistically the most difficult on the course dating back to 2007; a par-3 15th hole, which has a challenging peninsula green; par-4 16th and 17th holes and then the three-shot 18th, playing back toward East Lake's historic clubhouse.
Interestingly, the potential for more movement on the leader board will be fostered by the fact that the new closing holes are statistically easier than the old ones. Consider how the final five holes ranked in terms of difficulty the last five years at the Tour Championship compared to what the "new" closing stretch.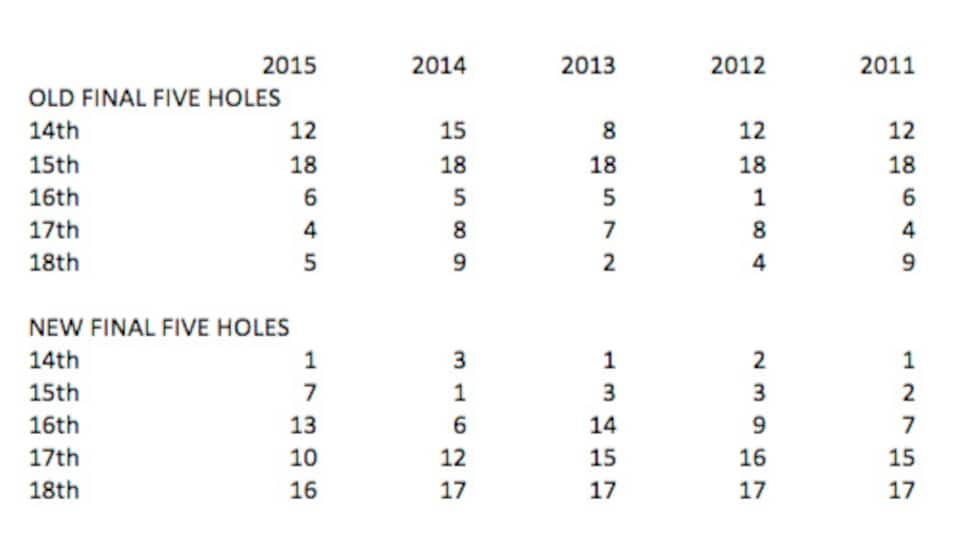 In particular, the old par-3 18th has always been a far more hole to score on (ranking between second and ninth) than the new par-5 18th (ranking among the two or three easiest every year). Last year, the new 18th saw 36 birdies made over all four rounds. By comparison, the old 16th, 17th and 18th holes combined to see just 40 birdies made for the entire week.
In other words, the new finish will play out on statistically easier holes, allowing players trying to pick up ground in both the tournament and in the FedEx Cup race an easier chance to chasing down their goal.