News
PGA Tour clarifies coronavirus protocols as three players who continue to test positive are back in action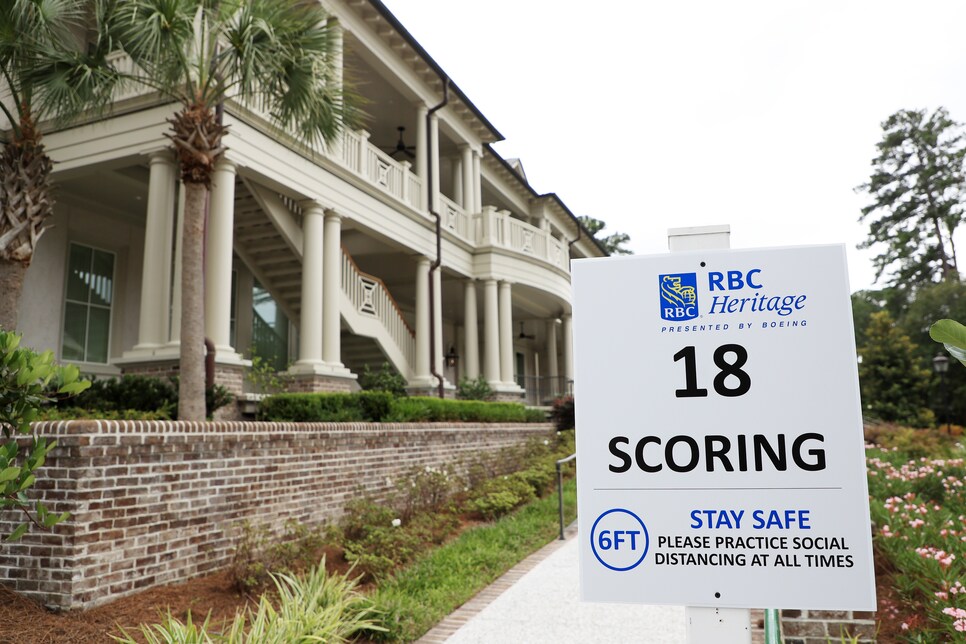 Trying to adapt and maintain protocols in the middle of the coronavirus pandemic is a challenge for any workplace, and the PGA Tour is no exception. It has refined some of its rules after it restarted play on June 11, and it also has circumstances arise that require clarification.
That situation occurred on Wednesday when the tour issued a statement on its Health and Safety Plan. Terming the release a clarification, the tour laid out its protocols for players or caddies who test positive for COVID-19:
Following CDC guidelines, players or caddies who are asymptomatic may return to competition if they return two negative tests a minimum of 24 hours apart.
The tour affirmed that players and caddies who were symptomatic are allowed, per CDC guidelines, back to competition if 10 days have passed since they first starting feeling symptoms, and they have gone at least 72 hours since recovery without a fever or other respiratory symptoms. The tour noted, in bold letters in its printed guidelines, that if a player continues to test positive after the 10-day period, he may resume competition.
That distinction became important to note this week because there are three players in the field of the Workday Charity Open whom the tour has identified as continuing to test positive beyond the 10-day period—Dylan Fritelli, Denny McCarthy and Nick Watney. With the tour citing an abundance of caution, the trio has been grouped together for the first two rounds at Muirfield Village in Dublin, Ohio. The other option, the tour said, was for them to play as singles.
Fritelli, 30, is the most recent to have to withdraw from a PGA Tour event due to a positive test. The tour announced his positive result on Sunday, June 28, after the South African missed the cut in the Travelers Championship. Fritelli underwent the test because he was supposed to be on the tour's Monday charter flight to the Rocket Mortgage Classic in Detroit, but instead had to withdraw and isolate.
Watney, 39, was the first tour player to test positive for COVID-19 after not feeling well after the first round of tour's first event back—the RBC Heritage in Hilton Head, S.C., in mid-June. He has since said he suffered from mild symptoms and is making his return this week. Also back for the first time since his postitive test is McCarthy, 27, who withdrew from the Travelers Championship on June 26 before playing the second round.
While being issued nasal swab tests, the three players have since tested positive for the coronavirus, but according to Dr. Tom Hospel, the tour's medical advisor, that is not unusual.
"As time passes and as symptoms resolve and the patient or individual doesn't have any fever and 10 days have passed, at that point the thought and theory is that this virus, this particle that's being detected in the nasopharyngeal swab, is no longer active or contagious or can potentially cause ongoing infection," Hospel said on Wednesday in a call with reporters.
"What we have learned along the way is that in some instances, individuals can continue to test positive for weeks if not months beyond when their illness started, and the thought is that those individuals are no longer contagious, but you're picking up dead virus."
In explaining the tour's approach, Andy Levinson, senior vice president of tournament administration, said, "The mindset is that they have complied with the guidance from the CDC. They have met the medical requirements for isolation, and with respect to the opinions of our medical advisors, including infectious disease experts and the CDC, they're clear to play. They're clear to return to work, whether it was a player, a caddie, you or me."
Heading into Thursday's first round of the Workday Charity Classic, no new COVID-19 cases have been reported at a tournament—the first time since the tour's return that has been the case. A total of six players and two caddies have tested positive over the first four weeks of tournaments, though at least one questioned his results. Cameron Champ has said he believes he received a false positive when he tested on June 23 at the Travelers Championship and had to withdraw. He subsequently was tested three days in row and all results came back negative.