News
PGA Tour-China season canceled; Canadian Tour to host qualifying events in U.S.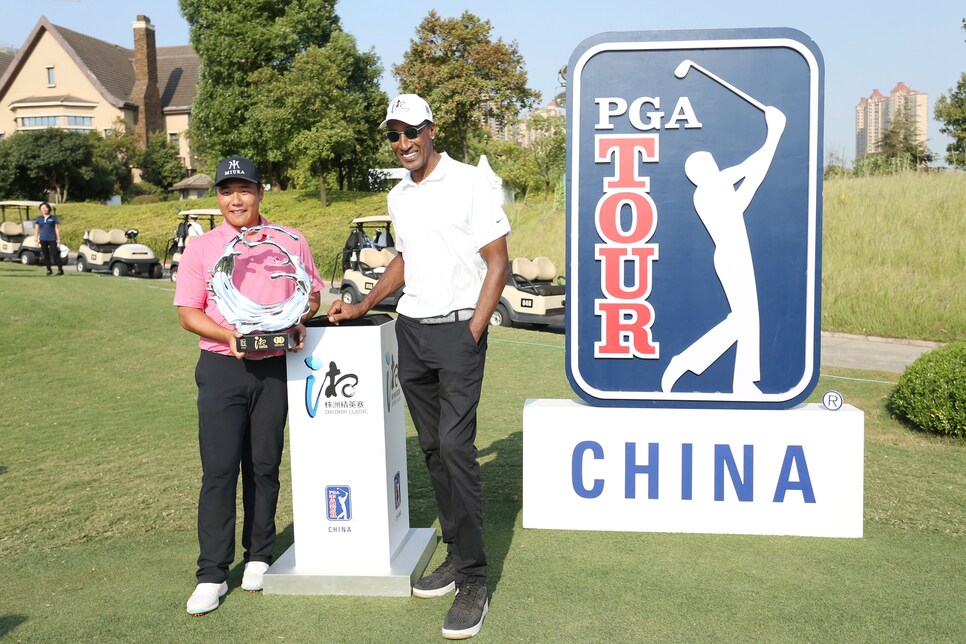 The PGA Tour announced Friday that its China series has canceled its season due to the coronavirus pandemic.
The circuit, one of the tour's international developmental leagues, was one of the first professional sporting operations to halt play in 2020 amid the COVID-19 outbreak. According to a PGA Tour statement, efforts were made to host a 2021 campaign but the ongoing health crisis presented obstacles "too difficult to overcome."
"We remain committed to the region and want to do everything we can to give competitive opportunities for players in Asia and from the Pacific Rim," said Greg Carlson, PGA Tour Series-China executive director. "We are trying to pursue other opportunities for our players to play in 2021. We will also take this pause and evaluate what we might be able to do in 2022."
The tour also provided updates on two of its other feeder circuits, the Mackenzie (Canada) and PGA Tour Latinoamérica. The Mackenzie will host a series of qualifying tournaments in order to fill out its 2021 membership. Although the Canadian border is currently closed to non-essential travel, the tour will conduct these events beginning in February in order to prepare for the restriction's eventual lifting, allowing the Mackenzie Tour to begin operations in late May. Six qualifiers will be held in the United States, one in British Columbia.
"Because the bulk of those are held in the U.S., where permitted, we will proceed with these tournaments in a safe and responsible manner," said Scott Pritchard, Mackenzie Tour executive director. "Once those tournaments are completed and we have a membership, we will be in a position to conduct a season when we are given the go-ahead from the various health authorities with which we are in discussion.
The Mackenzie Tour will announce its official schedule, with a season ranging from late May to mid September, in the near future.
As for the PGA Tour Latinoamérica, the tour will announce its schedule in the next few weeks, with an anticipated restart (similar to the Korn Ferry Tour, it will use a wrap-around season format) in March.