PGA Tour Champions Preview
PGA Tour Champions starts 2023 season in Hawaii this week and here are 5 storylines to watch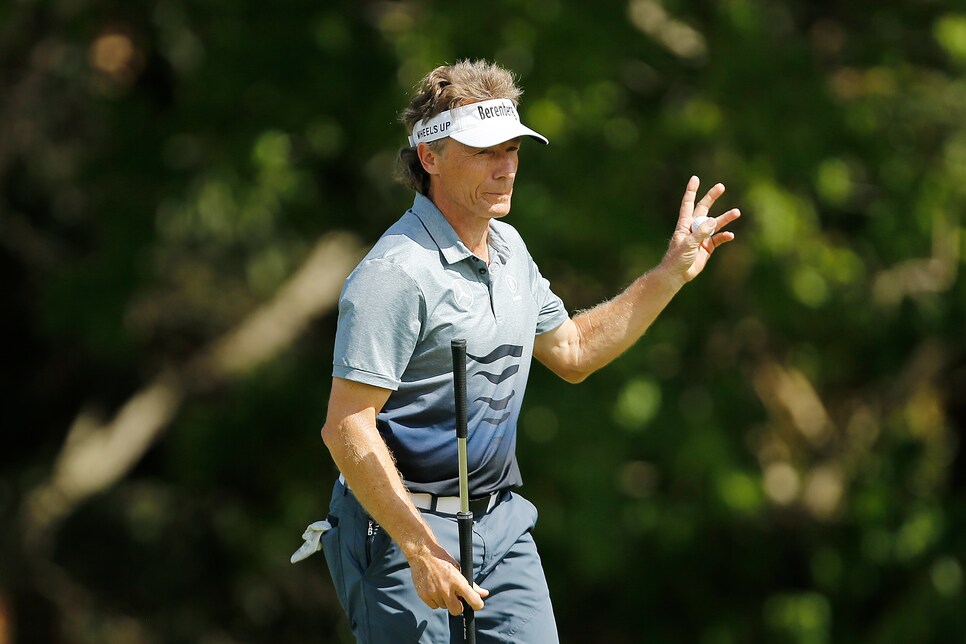 Bernhard Langer remains a competitive force at the age of 65.
Michael Reaves/Getty Images
Out with the old, in with the new, it is said annually as the calendar changes years, but applying it to the PGA Tour Champions is problematic so long as Bernhard Langer keeps showing up. Yes, he's old, by athletic standards, 65, but he steadfastly declines to act his age and isn't going anywhere.
In with the new, meanwhile, is the refresh button of the senior tour. Each year, there are a handful of successful tour players who turn 50, allowing them to join their graybeard brethren in their twilight years. Welcome Stewart Cink and Boo Weekley.
The PGA Tour Champions 2023 season opens Thursday with the Mitsubishi Electric Championship at Hualalai in Ka'upulehu-Kona, Hawaii. How will the year unfold? Here are five storylines to follow:
Langer's Hale Irwin chase
Langer's two victories in 2022 gave him 44 in his senior tour career, only one shy of Irwin's senior record. The fact that the second of those two wins came in November, and by six shots no less, suggests that time continues to lag far behind him and that his securing the record seems likely.
The New Zealander was a career journeyman unable to crack the code until he played his way onto the senior tour, where he became the star of his own heartwarming story. In his first full season, he won four times, including the Senior PGA Championship, finished in the top three in 13 of his 23 starts, earned more than $3.5 million, and won the season-long Charles Schwab Cup. What will he do for an encore?
Is Steve Stricker's best yet to come?
Stricker's 2021 season ended prematurely and his 2022 started late, the result of an illness that sidelined him for six months. Still, he won four of his 12 starts last year, finished second three times, and placed in the top 10 in all of his starts. Healthy and finally a full-time senior player, Stricker, 56 next month, should be primed to make a run at the Charles Schwab Cup.
Last year, rookie Padraig Harrington won four of his 19 senior starts, including the U.S. Senior Open, while finishing second in two other majors, the Senior Open Championship and the Regions Tradition. He earned nearly $3.3 million while playing four fewer senior events than Alker.
It is not a particularly strong group of rookies, with only one major champion joining the senior tour: Cink, a former British Open champion who turns 50 on May 21. Cink is a formidable addition, however because he's remained competitive on the PGA Tour.
Also becoming eligible, on July 23, is Boo Weekley, a winner of three PGA Tour events, the last of them having come nearly a decade ago. Technically, both Justin Leonard and Notah Begay III are still rookies, but both are still employed by NBC Sports, too, so they'll be moonlighting as players. The senior tour, meanwhile, will be deprived a potential star, Lee Westwood, who is not eligible by virtue of his having joined LIV Golf.