News
PGA Tour Champions elects to combine 2020 and 2021 seasons into one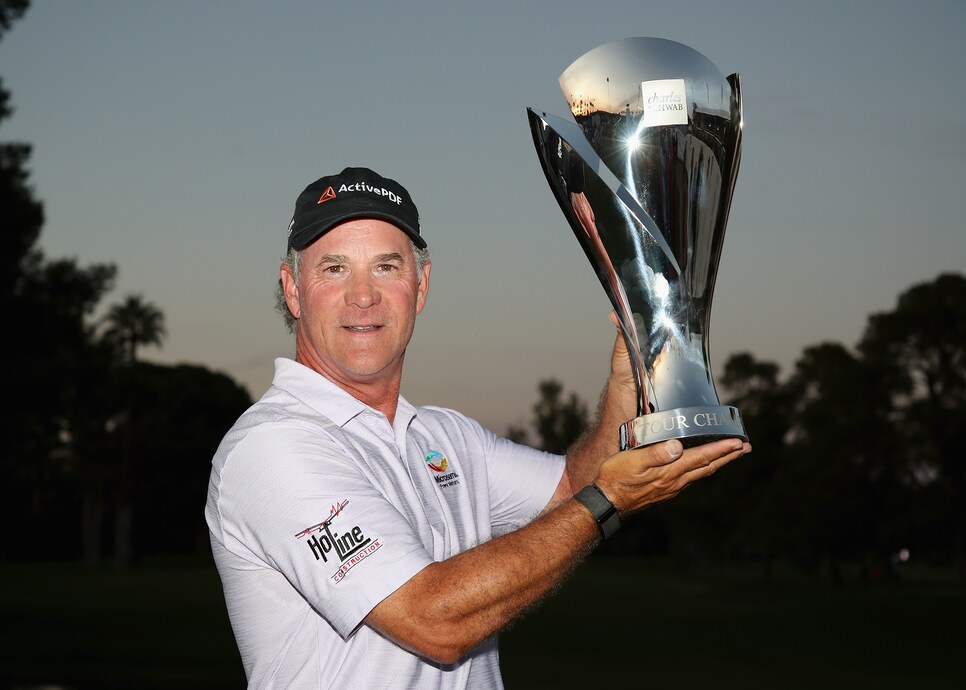 The COVID-19 pandemic has wreaked havoc with sports schedules, including that of the PGA Tour Champions, which has elected to respond by combining the 2020 and 2021 seasons into one, it announced on Thursday.
Eight of its 2020 tournaments already had been canceled, reducing its initial 27-tournament schedule to 19, assuming the Senior British Open is played. It has been postponed, but not yet rescheduled.
Meanwhile, the season-long Charles Schwab Cup competition will not have a winner this year, but will carry over to 2021.
"While we won't have a Charles Schwab Cup champion in 2020, we feel that the combined schedule for 2020-'21 is the best solution for everyone associated with the PGA Tour Champions," its president Miller Brady said in a news release.
"The wonderful support from the tournaments, title sponsors, Charles Schwab and the Player Advisory Council has helped us address some of the schedule complications caused by the COVID-19 pandemic, and as a result we have created solutions that best serve our members and our tournament communities."
For the remainder of the year, the field size for tournaments will be increased from 78 to 81 and the three Charles Schwab Cup playoff events also will have 81-player fields.
There will not be a PGA Tour Champions qualifying tournament in 2020. Eligible players in 2020 will retain their eligibility in 2021.
The 2020-'21 tour is scheduled to resume with the Ally Challenge at Warwick Hills in Grand Blanc, Mich., on July 31.