The Loop
PGA Tour Canada pro shoots closing 63 to win on golf course his father designed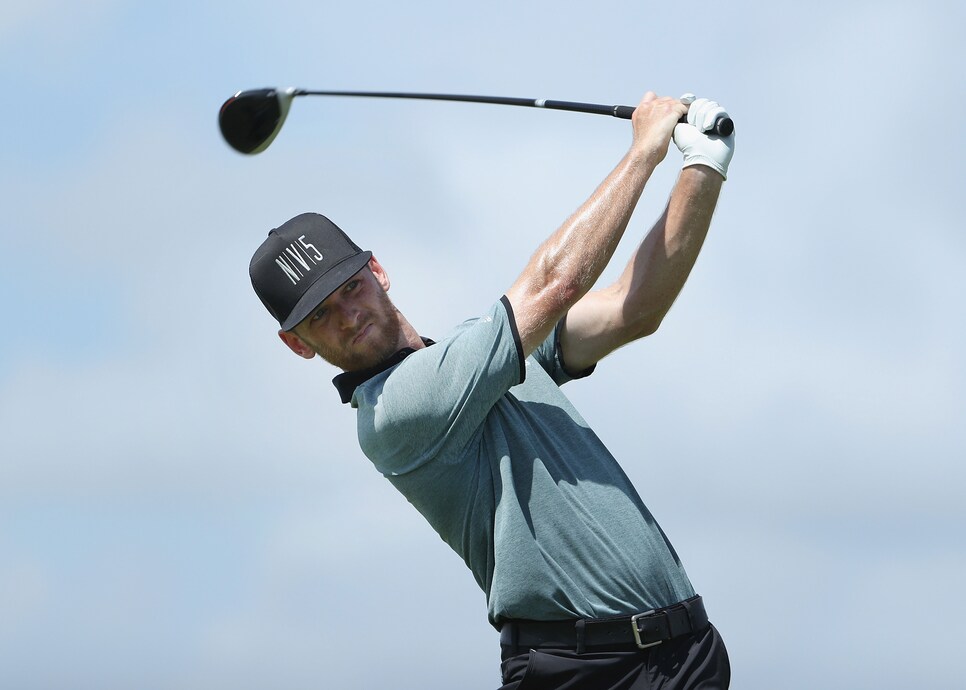 Christian Petersen/Getty Images
Tyler McCumber came into this week's Mackenzie Tour-PGA Tour Canada event, the Syncrude Oil Country Championship, with momentum, having won the tour's previous stop for his first win in Canada. He also arrived as a curiosity. The 27-year-old former All-American at Florida had an unusual connection to Edmonton Petroleum Golf & Country Club, which was hosting the tournament for the third year. McCumber's father, former PGA Tour pro Mark McCumber, designed the course 25 years ago.
Tyler, who had never played one of his dad's courses in a professional tournament, was asked ahead of the event what it would be like to win, given the circumstances.
"The courses that I have played in the past that my dad and his team have worked on, I seem to favor and really like from a playing standpoint," he said. "Maybe it's just because of the way I was raised and what to look for in golf courses. When I look at courses, I look at them through that filter, whether he designed them or not. This one is checking off all of the boxes of the things I look for."
Little did he know how prophetic he would be. On Sunday, Tyler shot an eight-under 63 to claim victory by two strokes over Ian Holt.
"Just being here was fun playing on a course and seeing all the things he talks about in course design being in play," McCumber said. "The more I kept playing this course, the more it grew on me.
With the victory, McCumber became the first player in tour history to win back-to-back events. He also jumped to No. 1 on the Mackenzie Tour money list with $86,100, nearly $20,000 ahead of his nearest rival with four tournaments left on the season. The money leader at the end of the season gets an exemption onto the Web.com Tour in 2019.
In his last five Mackenzie Tour events, McCumber has shot an impressive 85 under par. The tour is the fourth different circuit he's played on in 2018, having made starts on the PGA Tour of Australasia, PGA Tour Latinoamerica and at the PGA Tour's Corales Puntacana Resoert & Club Championship, in which he finished T-19 after playing on a sponsor's exemption.
With all the attention on the father-son story, Tyler wanted to make sure that another member of his family got some love.
"My mom said to win this for her," Tyler noted, "so I have to say I won this for her and not my dad. Thanks, Mom."