Rules
Tour pro confesses to cheating at PGA Tour developmental event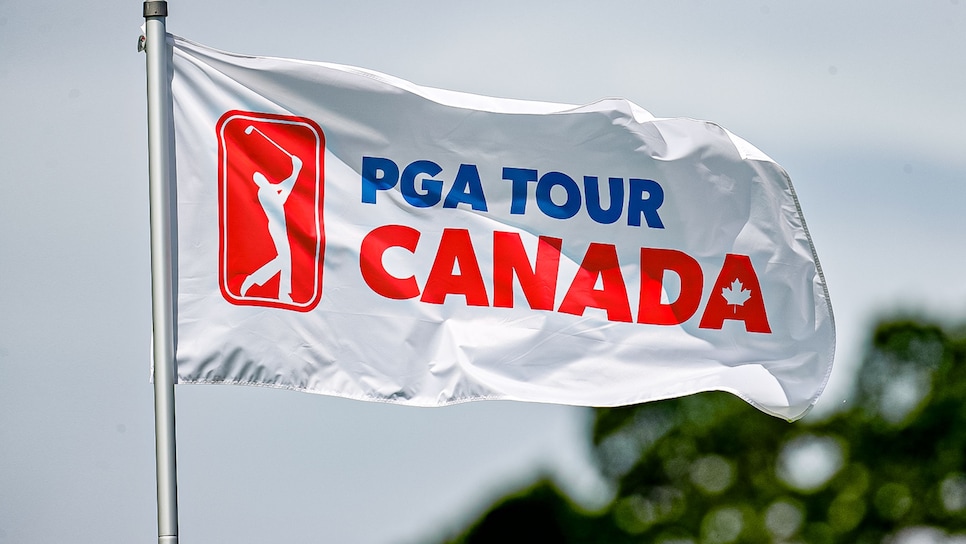 As PGA Tour Canada officials continued an investigation into whether Justin Doeden had changed his scorecard after it was signed during last week's Commissionaires Ottawa Open, the 28-year-old tour pro Minnesota native took to Twitter on Monday and confirmed that in fact he had cheated in the event.
Doeden withdrew from the tournament after playing his second round on Friday when questions arose regarding his score on the 18th hole at Eagle Creek Golf Club. Earlier that afternoon, according to a report from Ryan French at Monday Q Info, a player who competed with Doeden during the round noticed the leaderboard listed Doeden with a score of three under for the tournament. That would indicate that after an opening-round 68, Doeden shot a second-round 71. However, that player said he watched Doeden finish what he thought was a 73 after making a 7 on the par-5 home hole.
The player questioning the score approached tournament officials, who eventually pulled Doeden's card. According to the Monday Q Info story, when officials looked at the card, they noticed the 7 made on the 18th had been erased and replaced with a 5.
According to the Monday Q Info report:
The 18th hole at Eagle Creek Golf Club is a 593-yard par-5 with water all the way down the left side. According to sources, the walking scorer and the two players in the group confirmed that Doeden went for the green in two but hit it in the water fronting the green. After taking a drop, he hit his fourth into the front bunker and missed from about 7 feet for bogey. He tapped in for 7.
The difference between one under after 36 holes and three under was significant, as three under would have allowed Doeden to make the cut on the number. With Doeden's WD, the cut line actually moved to two under, allowing 13 players who thought they were going to miss the cut to stay in the tournament and play on the weekend. (Canada's Stuart Macdonald won the tournament on Sunday.)
According to Monday Q Info, the player keeping Doeden's card confirmed Doeden's scores in the scoring area and signed the card with a 7 on the 18th. Doeden then allegedly asked for the card back.
Upon reviewing the matter that afternoon, PGA Tour Canada officials asked Doeden what score he made. Doeden reportedly said a 5. Officials then reached out to the walking scorer and players in the group, who said he made a 7.
Doeden turned pro in 2018 after playing college golf at the University of Minnesota. He has played in 43 events on PGA Tour Canada, with two third-place finishes. Doeden also played on the PGA Tour Latinoamerica, where he lost a playoff in the Tour Championship earlier this month. He has one PGA Tour start to his credit as well, missing the cut at the 2020 Puerto Rico Open.
What, if any, discipline Doeden will face remains unclear. A PGA Tour Canada spokesperson released the following statement to Golf Digest:
"A violation of the Rules of Golf is handled in accordance with the PGA Tour Canada Player Handbook and Tournament Regulations. Per Tour policy, the matter–and any related disciplinary action–will be handled internally."