Rocket Mortgage Classic
The PGA Tour has a roulette wheel full of Camerons at the moment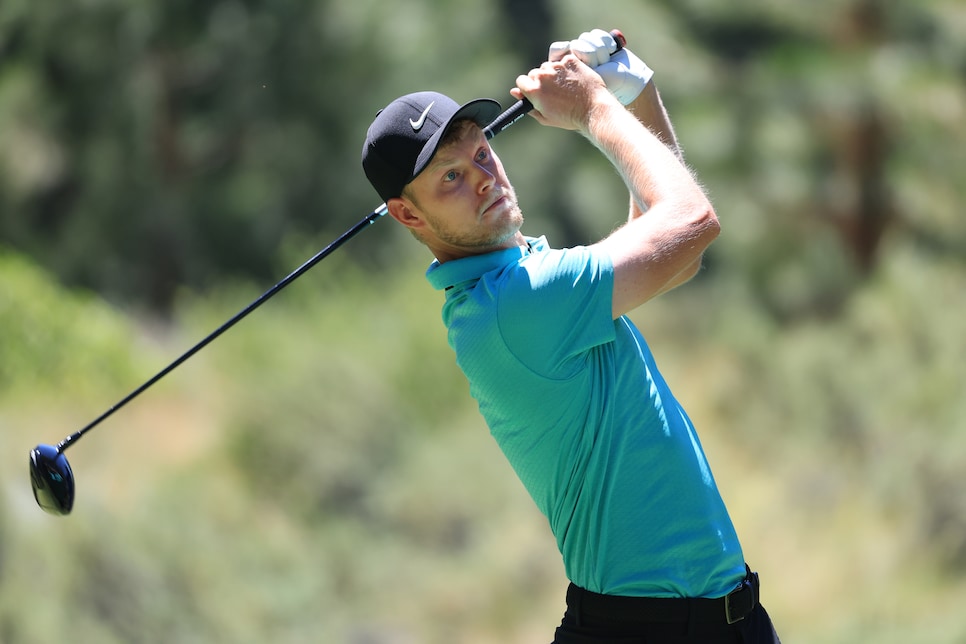 Cameron Davis drives on the second tee during the 2022 Barracuda Championship.
Sean M. Haffey
Cameron Davis, Cam to his family and on his PGA Tour bio page, is the defending champion at this week's Rocket Mortgage Classic in Detroit. It was his breakthrough tour victory, a career-changing event that earned him a berth in the Masters, among other perks.
But he is just another Cameron in the crowd these days.
Yeah, his given name is rather popular in golf right now, prompting this amusing exchange on Wednesday at Detroit Golf Club:
Cameron, a hard-hitting question here. Cameron Smith won The Open, Cameron Young was second, you're the defending champion here this year, Cameron Tringale is having a pretty good year, Cameron Piercy is here. Have you ever sort of sat back and said, 'jeez, there's quite a few of us,' or had a conversation with any of the other Camerons about what a year you guys are having?
Good on this Cameron for answering the question. And with sincerity.
"We're all doing well," said Davis, 27, who is just a year younger than his fellow Australian native, Smith, against whom he competed in junior golf. "My name got changed to Cam just out of nowhere, so I think I know why. I think we needed something to start defining us a little bit more as individuals because we all just seem to be collecting out here.
"I don't know, something in the name. I'm proud that the Camerons are doing well. It's nice to be one of them. Yeah, I don't know what it is, but it seems to be a popular name in a certain age range at the moment. We'll see if any more turn up. I think there's still a few more in the pipeline on their way up here, so we'll see."
Yep, more Camerons in the pipeline. It's a thing.
But what about this name change from Cameron to Cam? Davis acted as if he didn't have a say in it. Apparently, he didn't. Or at least not entirely.
"Cam's fine, Cam's on my bag. I really don't mind, to be honest," he said. "For a long time Cam was what my family called me. So, I'm happy to feel like family out here now, so Cam's good."
But there was a change, he explained. "I don't know, it was sometime last year. Like I wasn't notified or anything, just all of a sudden, my name started turning up on the leaderboard as Cam instead of Cameron," Davis said. "I'm like, I guess someone's made the executive decision because there's too many of us now, so I don't know. I'm fine with it, it's all good."
Well, he's one of the good Camerons. So, yeah, it's all good.