The Loop
PGA Tour caddies bring TPC Sawgrass' 17th to its knees. Sort of
__ PONTE VEDRA BEACH, Fla. --__ Paul Fusco gazed across the water to TPC Sawgrass' famed 17th green, a daunting shot even with just a small crowd watching on Wednesday evening. At least, he knew exactly what he had to do.
"Dude, seven feet. That's it," Brian Davis enthusiastically informed his caddie before offering a less-than-positive swing thought. "Hey, don't be using a new ball!"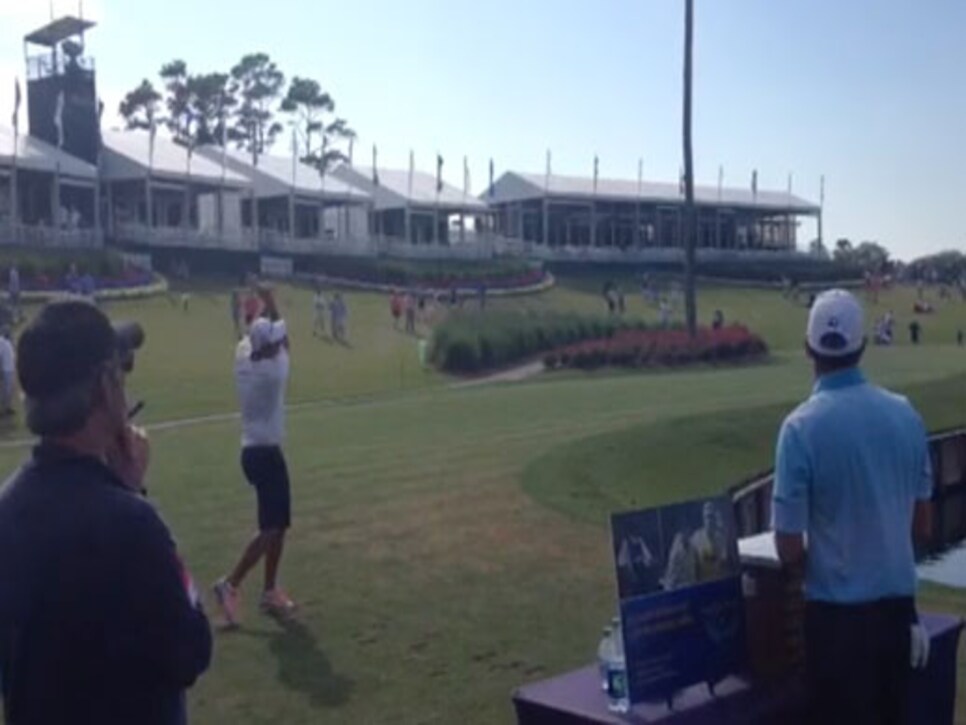 Brian Davis looks on as caddie Paul Fusco takes a crack at No. 17.
Whatever ball Fusco used, it's resting in a watery grave. He struck it well, but long and short both amount to the same on this hole.
Fusco was one of 111 PGA Tour caddies competing in the Players Caddie Challenge in honor of Bruce Edwards on Wednesday. And while he didn't find the putting surface, a respectable 60 of his colleagues did.
No one fared better than Shawn Stefani's caddie, Chris Callas, who stuck his attempt to 7' 8" to claim the winner-take-all competition. The event's purse comes from donations from players and caddies, and this year, is being matched by the PGA Tour. The prize money is then split between the winning caddie and the Bruce Edwards Foundation. Edwards, a longtime caddie for Tom Watson, died 10 years ago of ALS.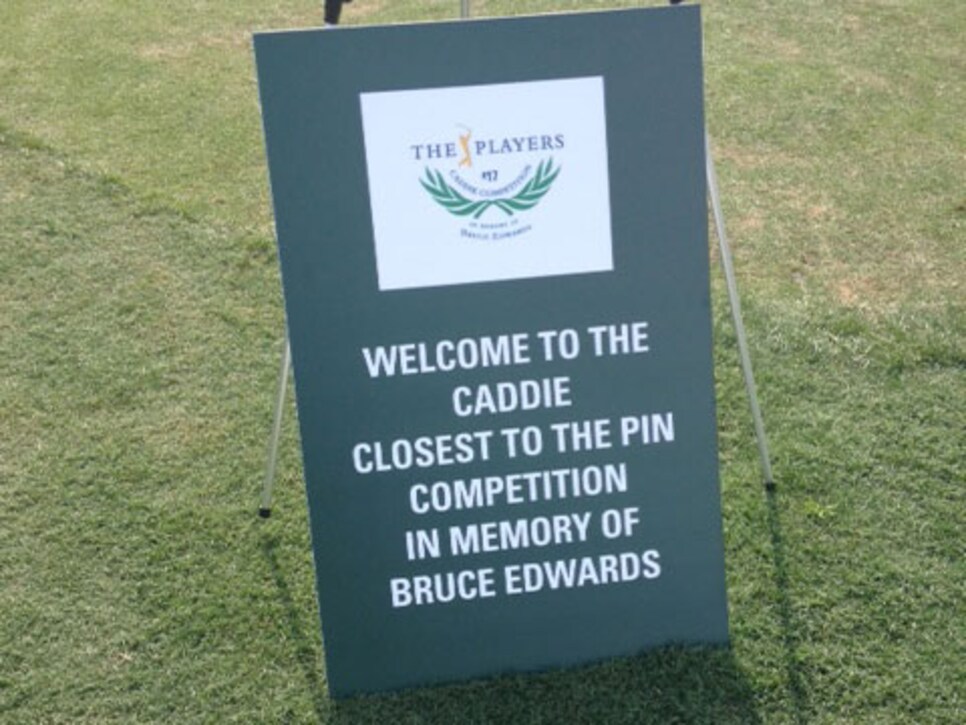 Still, just under eight feet was good enough for Callas to take home a nice bonus. Of course, on Sunday, that same shot could be worth a lot more.