The Loop
PGA Tour 'better without Tiger Woods over the past year'
Stories of interest you might have missed…
Tiger Woods last played a tournament in August, yet "the sport he helped revolutionize has, quite surprisingly, been better without him over the past year, and this season when he hasn't been around at all," Chris Chase at Fox Sports writes in this story on how golf "simply doesn't need Tiger Woods right now.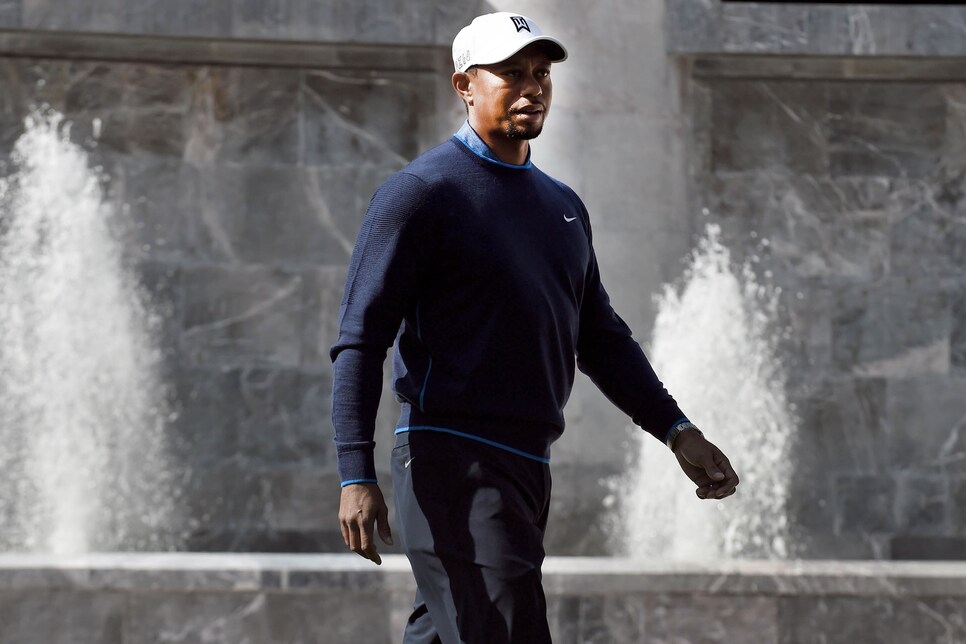 The future of the PGA Tour's Miami stop is in jeopardy, the Associated Press' Doug Ferguson writes, because of Donald Trump "as a presidential candidate, and the bombastic dialogue that has become a staple of his campaign, which makes the future in Miami look bleak…Cadillac is in the final year of its title sponsorship and is not going to renew. The task is to find a new sponsor that doesn't mind the sideshow that Trump brings to a tournament."
Matt Fitzpatrick, the ascending 21-year-old English star, is in the WGC-Cadillac Championship field with big eyes and small expectations, James Corrigan of the Telegraph reports. "I was just at breakfast in the clubhouse and you look around and everyone in there is an unbelievable golfer," he said. "So, it'll be a great experience and although I am thrilled to be a part of it, I have no real expectations – on paper I'm due to finish last. The course doesn't really suit me. It's so long. Bunkers that you need to carry at 320 [yards] and that's not my game."
Argentinian Emiliano Grillo, 23, is part of the talented group from the high school Class of 2011 that includes Jordan Spieth, Justin Thomas, Patrick Rodgers and Daniel Berger, all of whom he competed against in junior golf. "It's nice to see what they are doing," Grillo said in this profile by ESPN's Bob Harig. "It's good for me as well. I can try to do what they are doing, especially Jordan. He is No. 1 on the planet and he is my age. I don't think there is a better example for me. It's nice to see what he's doing, and I always knew if I could beat these guys in the junior ranks then I can beat everybody. And that is how I keep thinking now." Grillo is in the field at the WGC-Cadillac Championship.