The Loop
At first glance, the anchoring ban could be the best thing to ever happen to belly putters on the PGA Tour
Admittedly, it's a small sample size. A very small sample size. But Webb Simpson's 62 at the Sony Open in his first PGA Tour round with a regular putter showed the long putter he's been using since college might just be an unnecessary crutch.
"Today was a big day for me," Simpson said after the lowest round of his pro career. "I was extremely nervous."
Simpson also called making the switch a "hurdle I felt like I needed to get over." Is it possible the "hurdle" isn't much of a hurdle at all? Is it possible Simpson could be even better with a regular putter?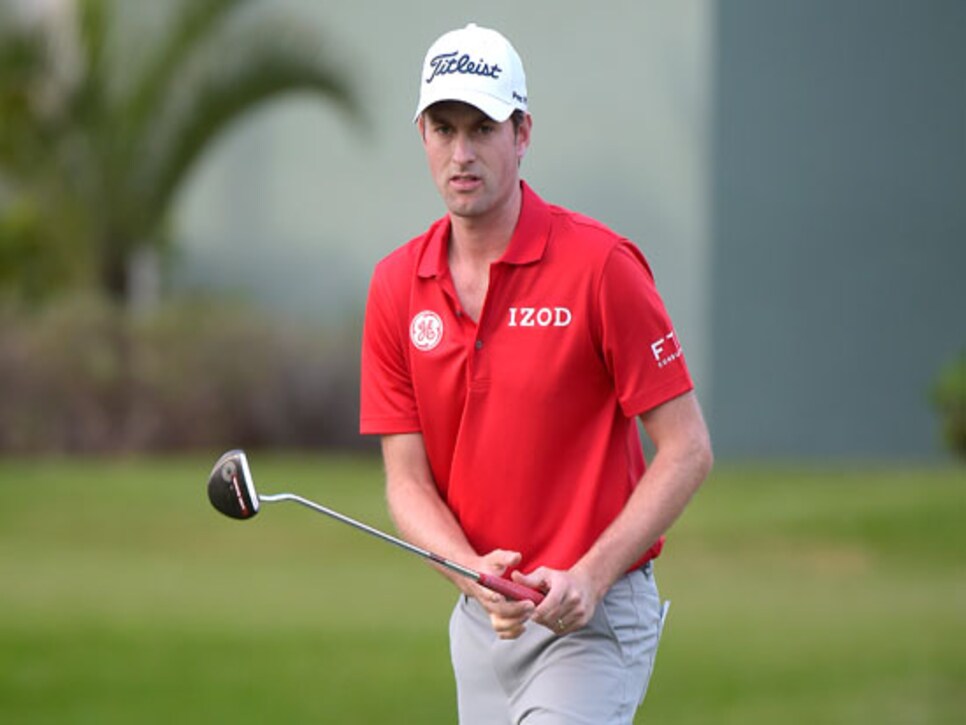 Perhaps we've all been overstating the effect that the anchor putting ban will have when it officially becomes a USGA rule on Jan. 1, 2016. Here's where the sample size gets a little bigger. Simpson is at least the third PGA Tour pro in the past six months to immediately have great results after making the switch.
In June, after back-to-back missed cuts, Brendan Steele took his belly putter out of the bag before the start of the Travelers Championship. The result? Oh, just another first-round 62.
Steele finished T-5 that week and added another T-5 the following week at the Quicken Loans National. Those were his two best performances of the 2013-14 season and he has only missed one cut in 12 events since making the switch.
Then there was Keegan Bradley, who fully committed to making the switch during the offseason (He used it for one tournament previously in 2014 and finished T-37 at the Memorial after a first-round 67) and put a regular putter in play at the Hero World Challenge. Bradley only managed an opening 72 at Isleworth, but rounds of 66 and 65 to follow that up helped him to a T-3 finish. He has yet to play in 2015, but that performance certainly made him a lot more excited about his future in a non-anchoring world.
"This was one of the biggest tournaments of my career . . . to show myself that that putter is not an issue," said Bradley, who became the first golfer to win a major championship with an anchored putting stroke at the 2011 PGA Championship. Actually, it was probably the best I've putted all year. It's a good surprise."
Time will tell how much the anchor ban affects golfers -- especially the ones who have used long putters to pull themselves out of slumps -- but it doesn't mean a player can't have as much, if not more success on the greens. Even Tim Clark, arguably the most outspoken opponent of the new rule, recently said he's not as worried about ditching his long putter as he used to be. What Webb did on Thursday should only put him even more at ease.