News
PGA pro dies in on-course accident; here's how you can help his family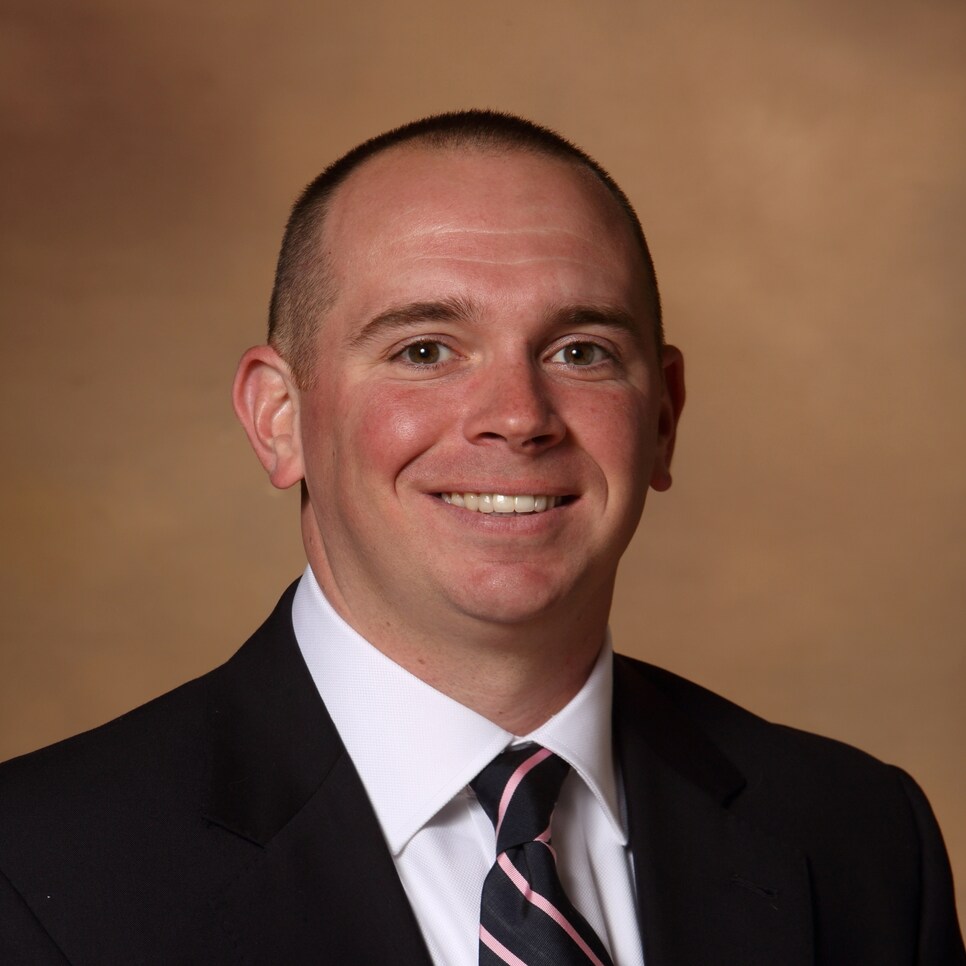 Justin Riegel died this week in an on-course accident. (PGA Philadelphia Section)
A PGA professional died this week following an on-course accident.
Justin Riegel, 38, was killed on Wednesday when a tree crashed into Philmont Country Club's pro shop and cart barn following a thunderstorm. Riegel was helping bring in carts from the rain at the Philadelphia course when the accident happened.
Riegel joined Philmont in 2019 as head pro, and was recently promoted to director of golf. According to the PGA Philadelphia website, Riegel previously worked at Aronimink G.C., Wilmington C.C. and Gulph Mills G.C as an assistant pro before earning his first PGA head professional position at French Creek G.C. In 2015, he was selected as the Section PGA Assistant Golf Professional of the Year.
Riegel's girlfriend, Kate Hannon, is due to have the couple's first child in two weeks. A GoFundMe site has been set up to assist Riegel's family.
"Justin was one the most caring individuals you could ever come across. He was that guy who would call just to see how you're doing and make sure everything was great in your life," reads the site. "We're raising funds to help Kate and the kids get through these awful times and to start a college fund for the kids. Please consider donating as much as you can, Justin would be the first one signing up to help anyone else out."