The Loop
PGA pro Brian Gaffney's prescription for himself: Stick to a routine
One of the coolest things about the field at the PGA Championship is that your local PGA pro could be in it. That is, if he happens to be ridiculously good and makes it through qualifying. The 20 PGA pros in the field this year at Baltusrol aren't just great players, they're great teachers, too. Each day this week, we're asking them what advice they give their students that they're going to use themselves while taking on the best in the world.
One of the more notable PGA pros in the field this year is Brain Gaffney. Last year, Gaffney of Quaker Ridge Golf Club became the first club pro in four years to make the cut at the PGA Championship. After that performance, it'd be easy to feel the pressure this year.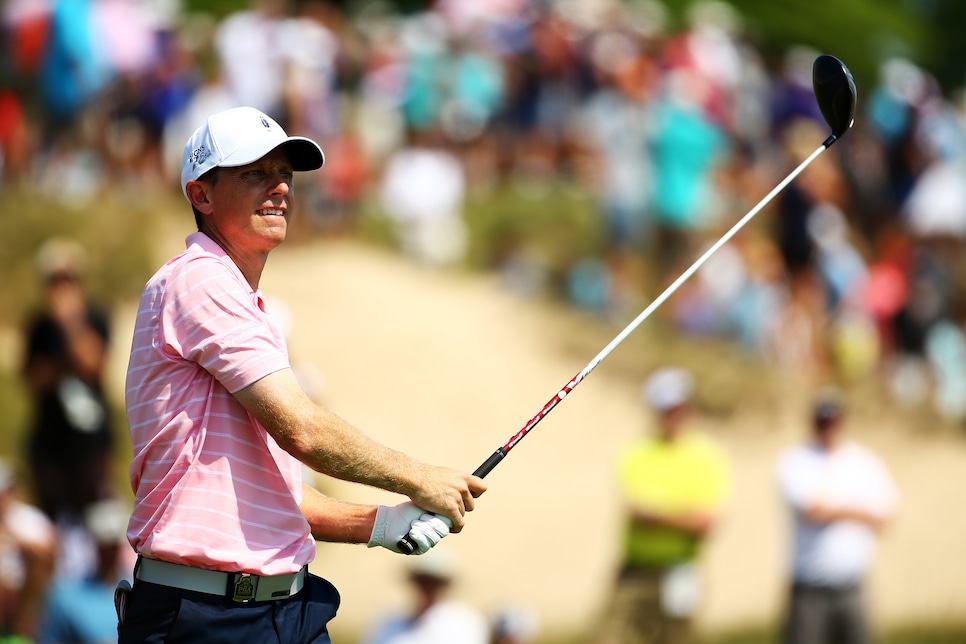 "Something I tell my students is when you're nervous, make sure you breathe. You want to slow your heart rate down and get rid of the tension. This is important because tension messes with your tempo and the timing of your swing. Tension is the last thing I want this week."
Something else he teaches his students is a simple, repeatable pre-shot routine.
"I'm going to use the same pre-shot routine all week to keep everything smooth and consistent: Get behind the ball, choose your target, choose your strategy, take a deep breath, get over the ball, be aware of the target, one more breath and hit it. And then, once you do hit the ball, accept the outcome and move on."
And last but not least, Gaffney tells his students to have confidence on the greens.
"I say this to my students, and I'm definitely going to say it to myself this week: When putting, it's good to tell yourself 'You're out here, might as well try and make it.'"