News
PGA of America club pro, children die in plane crash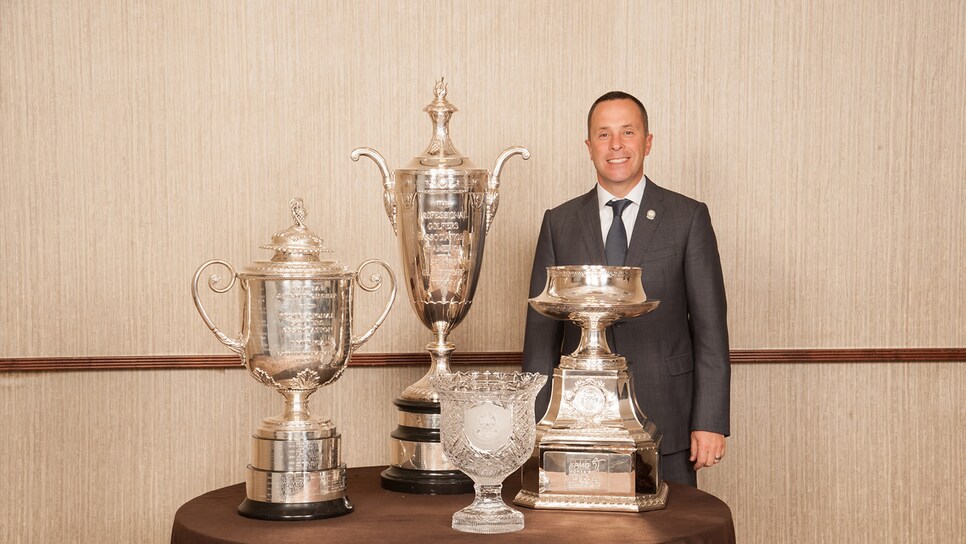 A PGA professional and his children have died in a plane crash.
Sean Fredrickson, president of the Pacific Northwest PGA Section, perished on Sunday after two planes collided and crashed into Lake Coeur d'Alene in Idaho, according to the Kootenai County Sheriff's Office. Fredrickson's wife April Upchurch confirmed to KREM.com that Fredrickson and their children Hayden, Sofie and Quinn were on a scenic-flight tour.
"I lost my husband and beautiful children in a plane wreck over Lake Coeur d'Alene yesterday," Upchurch said. "I am reeling from the loss, but take solace in the fact that they were on an adventure and so excited for their first sea plane ride."
Fredrickson was the head professional at Oswego Lake Country Club outside of Portland, Ore. and previously worked at Tualatin Country Club in Tualatin, Ore. for 14 years. He won the PGA Professional of the Year by the Pacific Northwest Section PGA in 2019.
The PGA of America notified members of Fredrickson's death on Monday.
"A rising star in the PGA, Sean led the Section through an unprecedented time, first taking the reins a year early as President and then leading us wisely through this pandemic. We are all better because of Sean's leadership over the past twelve years," read an email from the Pacific Northwest PGA Section to its members on Monday. "Many of you have mentioned Sean's mentorship in your posts. Mentorship was a passion of Sean's, creating our mentoring committee and our early mentoring conferences. His passion to help many of you was driven by his genuine desire to serve his fellow PGA Professionals. You will carry on this passion."
Bryan Fisher, general manager of Oswego Lake Country Club in Lake Oswego, said the club was honored to have Fredrickson as a member of its family.
"His positive spirit and joy for the game of golf was contagious," Fisher said.
How the crash happened is initially unclear. Investigators from the National Transportation Safety Board are headed to the scene and will conduct the investigation into what happened, according to the Kootenai County Sheriff's Office.