The Loop
PGA of America's losing bet on weather during PGA Championship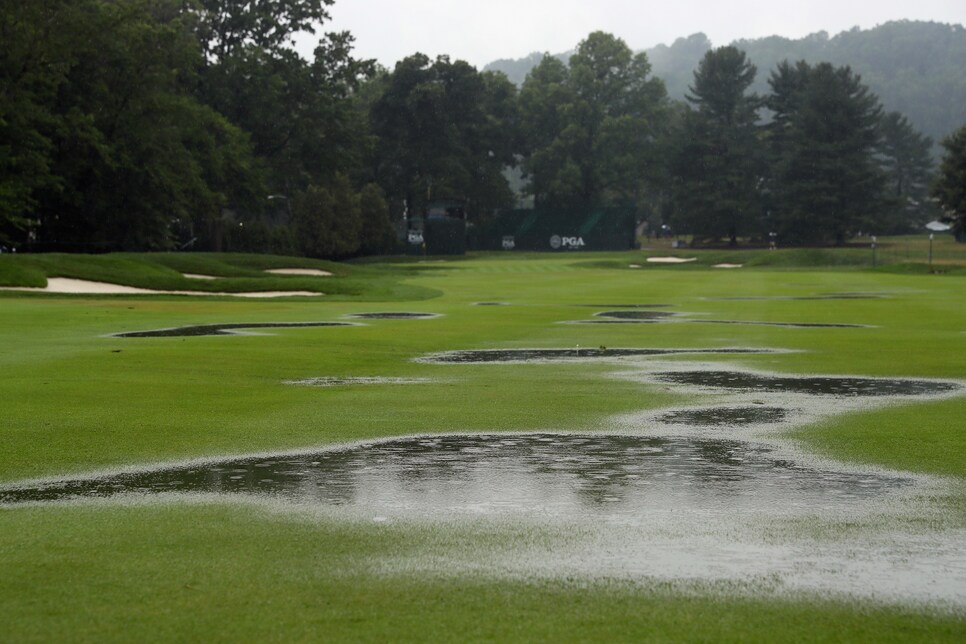 Stories of interest you might have missed…
"For an organizing body running a golf tournament with impending weather, there are two potential options: The first is to move up tee times and try to get as much golf played as possible before any suspension of play. The second is to try to get lucky.
"In Saturday's scenario, the PGA of America chose the second option.
"It's all hindsight now, but simple math shows us that if officials had chosen the first option, then the entire third round could have been completed -- or at least close to it -- before the heavy rain began."
Justin Rose all in on golf in the Olympics
"Golf has Olympic refuseniks, those who are sanguine about the sport's imminent Games return, and Justin Rose. Should the International Golf Federation need assistance with public relations in order to retain Olympic status – and all the evidence suggests it does – then a call to the world No. 11 would prove time well spent.
"One glance at Rose's social media platforms will outline how immersed he has quickly become in Team GB. Conversation with the former US Open champion expands on that, the Englishman keen to embrace the Olympic scene as a whole rather than focus solely on golf. He will travel to Rio on Thursday before taking part in the 2016 opening ceremony a day later."