News
A golf industry staple becomes latest COVID-19 casualty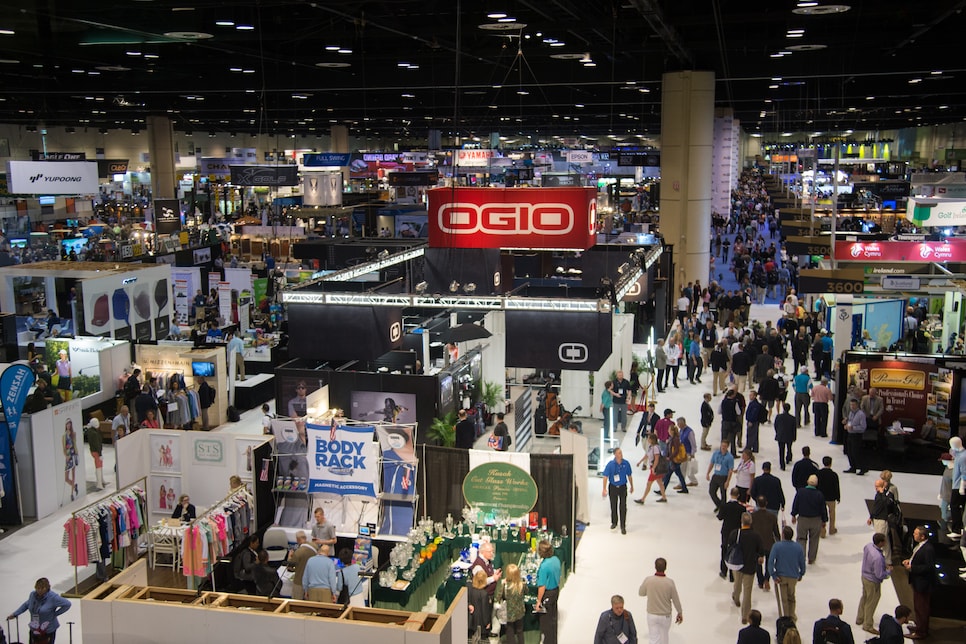 A golf industry staple has become the latest COVID-19 casualty.
The PGA of America announced Wednesday that its PGA Merchandise Show is moving to an all-virtual format for 2021. The show, touted as the largest annual gathering in the golf industry, hosts a crowd of 40,000 in Orlando, including some 1,000 companies and brands. It is a meeting of business, networking and education, showcasing the newest trends and technology from the sport.
However, the PGA of America, in partnership with PGA Golf Exhibitions, decided to cancel the in-person show, releasing a statement that the entities are "prioritizing the health and well-being of the global golf community during the ongoing pandemic."
"Working in partnership with the PGA Show team, we are pleased to continue the longstanding tradition of connecting PGA professionals and the global golf community with a new virtual PGA Merchandise Show experience and marketplace in 2021," said PGA president Suzy Whaley. "The interactive virtual format will allow even greater participation from all corners of the U.S. and around the world and, together, we can collectively make the most of the surging interest in the game. We share an optimistic outlook for the future of the sport and look forward to an exciting industry reunion when we all can meet face-to-face at the 2022 PGA Merchandise Show."
In a statement the PGA of America said PGA professionals, golf retailers, industry leaders and manufacturers will be able to attend the show from the safety of their homes or offices and afforded the same ability to connect with others in the golf realm through the show's virtual platform. It will become available for appointment scheduling in mid-December, with full content provided live during PGA Show week, Jan. 26-29, 2021, and available on-demand for an extended period of time after the show concludes.