PGA Championship
PGA Championship 2022: Brooks Koepka can't get to the golf course because he's locked himself out of his car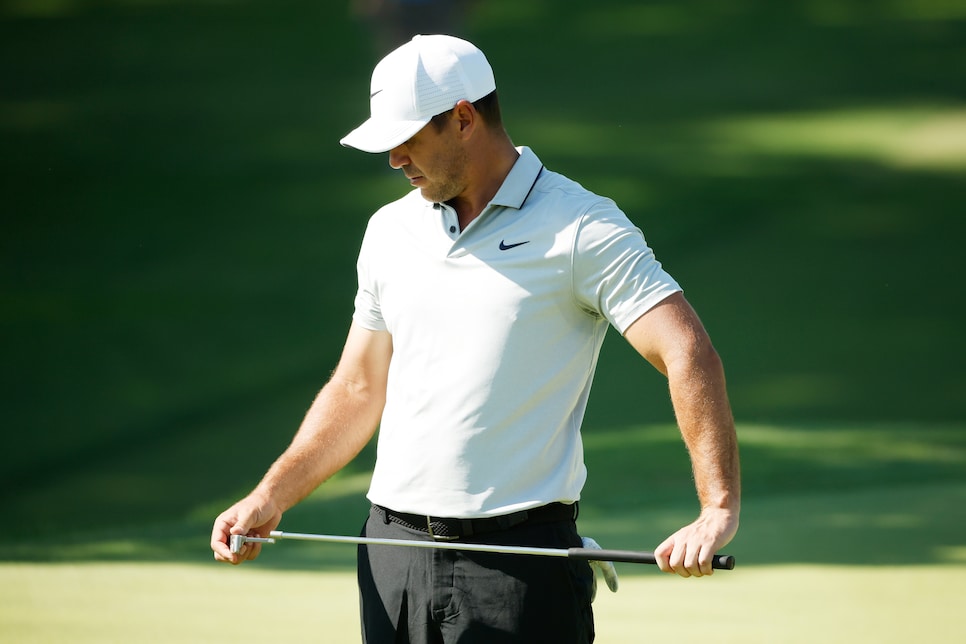 TULSA — It is a major week, those weeks Brooks Koepka once dubbed easy to win and his performances in the big four have backed those words up. To watch Koepka at a major is to watch Andy Cohen at a reality reunion show: A man in total command amid the chaos that surrounds him.
But on Tuesday in Tulsa, it appeared the major gods have had enough of Koepka's hubris, for they answered and answered with vigor.
Koepka was scheduled to speak to the media at 10:30 a.m. local time. However, minutes before Koepka's presser was to begin the PGA of America announced Koepka's engagement had been moved back. Which, no biggie; conferences are moved all the time. But the reason for the delay was not common:
Koepka had locked himself out of his car.
"We started the car, the keys are in it, the bag is in the back … and literally the car is locked," Koepka said. "The car is locked."
Personally, didn't know it was possible to lock oneself out of a car in 2022, as most manufacturers have child-proof locks nowadays. Suppose the bigger upset is Brooks not busting the window open with his bare fist.
We would say this is a bad omen for what lies ahead this week at Southern Hills. Conversely, Kopeka captured consecutive Wanamakers in 2018 and 2019 and finished runner-up at last year's PGA, so we're guessing this will be his lone bogey of the week.